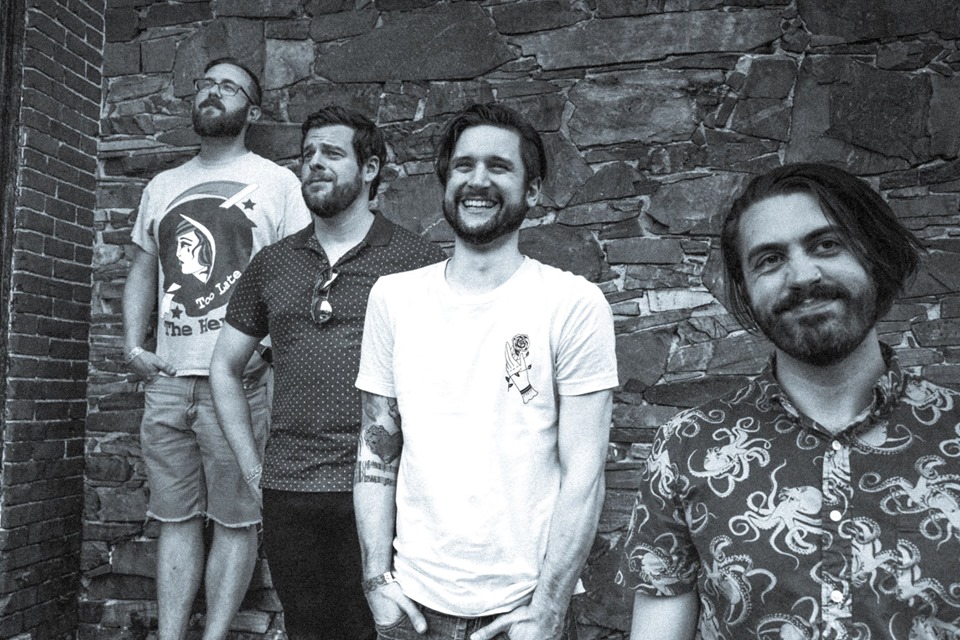 *This is part of our State Of The Art series, showcasing bands every Monday from the featured state. This month's state is New Hampshire.*
This is what I absolutely LOVE about writing for Metal Nexus – the discovery of bands with whom I fall in love with.  From the wonderfully brutal Space Cadaver (New Orleans) to the rock tight rockers the Granite Saints (Hawai) to New Hampshire's pop rockers Delaney.
Delaney are a four piece from Manchester, NH.  They are comprised of Matt Gennetti on vocals/guitar/piano, Kurt Pinette on drums, Andy Mallett on bass/vocals and Derek Heidemann on guitar.  Their music is pop punk/rock/alternative and they produce one of the most beautiful sonic soundscapes in the musical universe.  Evocative, pulsating and melodic, there is a power that transcends the normal expectations of your average listener.