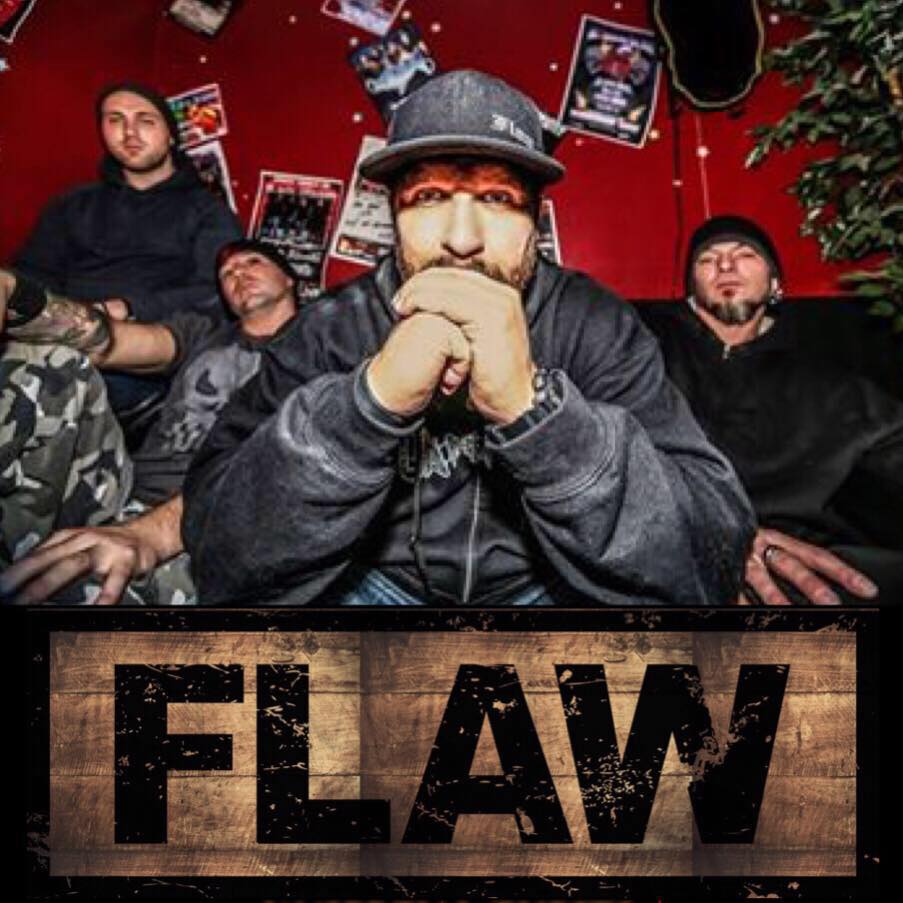 Flaw is just a few days away from kicking off their latest tour. The B.O.L.O. 2016 Tour will begin on January 14th in Sanford, Florida and end on February 1st in Springfield, Missouri. The band will be dominating venues all over the South. The band has been in the studio putting the finishing touches on their highly anticipated upcoming album due out in March. The band also recently signed to Pavement Entertainment. The band has been back at it and active for the past couple years but the album will be the first album released from the band since 2004's 'Endangered Species'. The band has unveiled one new song which made it's rounds in Sirius satellite radio. The song "Bleed Red" shows the band has only got better with age. Fans went crazy for the new track requesting it consistently. If this song is any indication to what to expect from the upcoming album it is going to kick major ass. The band has had several lineup changes in the past but the core of the band has always been Chris Volz, Ryan Jurhs, and Jay Daunt. These 3 musicians are the blood that pumps through the veins of Flaw. Along with them is newly added drummer Corey Sturgill who is a great addition to the band. I also have to add that he was deathly sick at this past years Louder Than Life festival and he still took the stage and played a flawless set.
The band has added label mates Freaks Like Me as direct support on the tour. The group has a great throwback rock sound that will just add to this already amazing tour. They are just the right amount of heavy and melodic to fit in perfectly with Flaw. Of course Flaw is known for their emotional lyrics that reach out and mend your soul. If you are within driving range of one of these dates get out there and support these bands. We will be reviewing the Jacksonville stop on this tour at Jack Rabbits which includes the killer hometown band Immune. Also on the bill that night is The Knowing Within and The Things They Carried. It's just another addition to an already killer show. So stay tuned as we will have a review for this show and some killer pictures.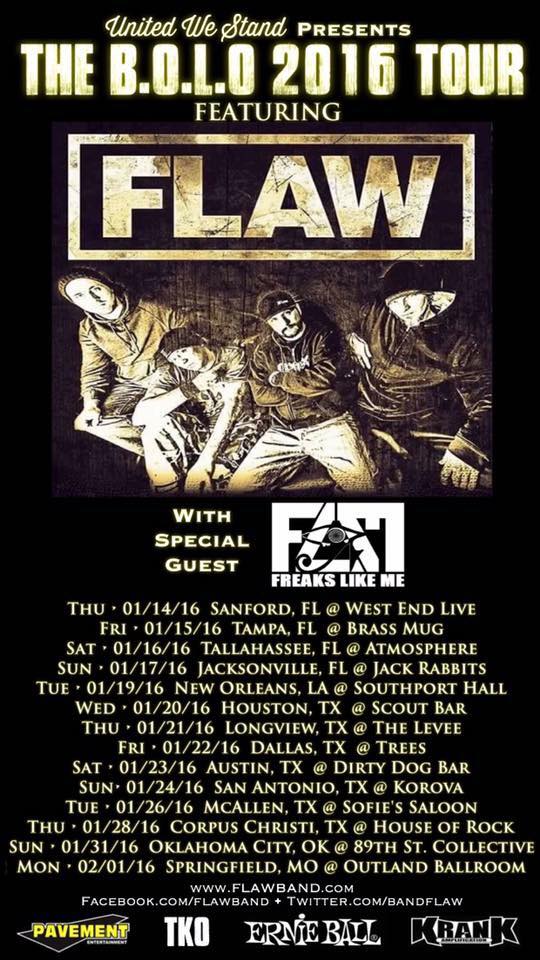 Follow the bands below to keep up with everything through the tour, and make sure to pick up Flaw's upcoming release.