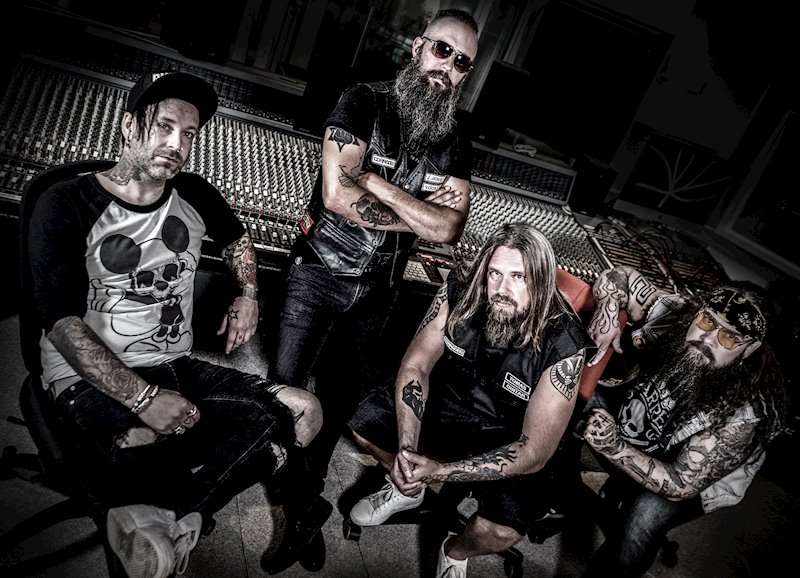 Swedish hard rockers Corroded are back with their fifth album, Bitter, out via Despotz Records. Since 2009, Corroded has been the backdrop of many forms of media, having the music featured in Sweden's 2009 season of Survivor and the video game Battlefield Play4Free. Taking influences from Black Sabbath and Machine Head, Corroded have hard-hitting riffs that memorable and combined with Jen Westlin's vocals make crowd-pleasing anthems. Since their last release, Defcon Zero, Corroded has played all across Europe, selling out shows with Pain as well as their own headlining tour. Playing massive crowds at Sabaton Open Air, Skogsröjet and Sweden Rock Festival, where they broke records as the largest crowd at the 4 Sound Stage.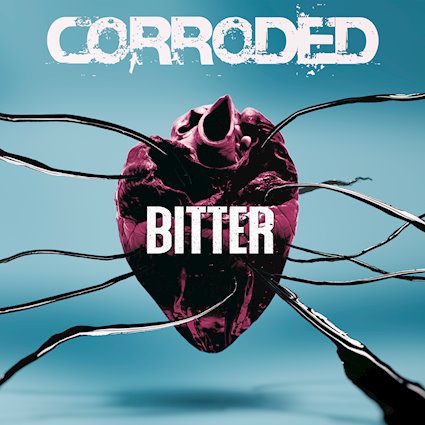 Corroded pride themselves as being brothers, a family unit that works together to put music out into the ether. According to Westlin, "It's what has gotten us where we are today – we never give up – despite setbacks that have hit us like a fist to the face we get up and use that as inspiration to create new music." says Westlin, "Our background is in the working class which is reflected in our music. The fact that we've had to struggle with various setbacks to get where we are today has given us thicker skin and shines through in our music." This album leans a little more on the heavier side than their previous work. A lot of their influences blend well together, finding a blend of European power metal with Southern American spices spread throughout. The album starts with an intro track, something that is a bit dated now but can be easily hand waived. No harm, no foul. But the second track, "Breathing", you see the unity this band has through their music. Each bringing their own to this song, especially Guitarist Tomas Andersson. The main riff is very catchy and gets rhythm support by Per Solang (drums) and Bjarne Elvsgard (bass). This album is full of great battle anthems, something they excel at, like "Testament". Full of chanting vocals, this is sure to become a fan favorite in their setlist. This is paired well with the follow-up track, "Scream"; Catchy choruses seem to be their bread and butter. The fastest track, "Destruction", is a great biker rock anthem. That ended up becoming my personal favorite, featuring Westlin's diverse vocal talent. 
This is a very accessible band for fans of hard rock who are maybe looking for something a little heavier at the summer festival. With chanty choruses, I can see many beer glasses raised in Corroded's honor. Bitter is a good track for your summer is available now! Corroded is Jens Westlin(Lead Vocals), Tomas Andersson (Guitars), Bjarne Elvsgard  (Bass), Per Solang (Drums). To keep up with them, follow them on Facebook and their website.