---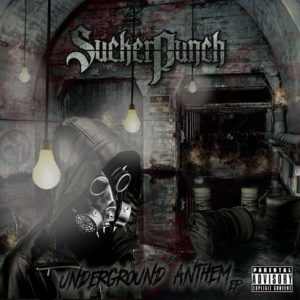 After taking some time off to secure a new position after being laid off, I hope to return to Metal Nexus and share my continued love of music with you guys with some regularity. I have sincerely missed writing and supporting bands locally and all over the world. I would like to thank our editor, Fist, for his unfaltering support and patience during my hiatus. It has meant a lot and given me something to look forward to once the dust settled. For those looking for meaningful employment, I pray that everything works out well for you. Definitely a trying time and a soul-crusher. Horns up to all of you!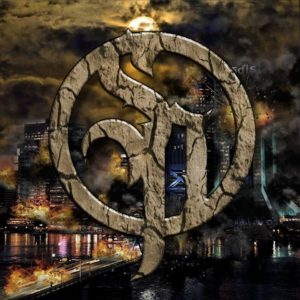 I can't think of a better way to return than to review one of my beloved local bands SuckerPunch that I was introduced to when Flaw rolled over Jacksonville earlier this year (Review). These guys are very cool and were gracious enough to shoot me their new EP, Underground Anthem recently for pre-release review. I recorded their set during the Flaw show and listened to it again as a matter of comparison earlier this week. Definitely polished the rough diamond of their live performance to blunt force perfection on this EP. First, a little SuckerPunch history for the uninitiated…
Formed in 2016 from the ashes of RNRC, Drag Ratchet and other North Florida music projects, vocalist Chris Cesaro, drummer Tommy Rovelli, bassist Jeremy Ruggles, guitarist and vocalists T.J. Riviere and Jay Lightener along with sound/tables Mike Davis (aka Reflections) have distilled Metal Rapcore to its heaviest elements that border Hardcore on one end and bookend the other end of the musical spectrum with very heavy, down tuned riffage that rip bone from sinew and leave nothing but razed destruction and salted ash in their wake. Needless to say, this ain't Vanilla Ice doing Metal. These are tried and true Metalheadz that happen to have rough, streetwise Rap vocals/lyrics and D.J. beats. Outside of Ice–T's Body Count, there is little out there that carries the level of intense Metal Rapcore musicianship that SuckerPunch do. As fresh as a rose garden in full bloom after your neighbor's Doberman Pincer has pinched a loaf in the middle of it: new and cool, but there is something amiss in the air once you get a little closer. Raw, vulgar and brutally honest in the middle of the familiar, uber-heavy Metal grooves. Simply bad-assery at its finest!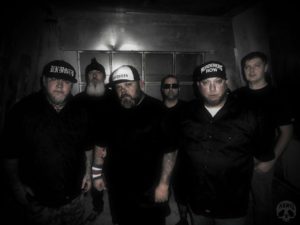 This three song EP just slays. Right out of the gates, the introductory tune, "Stand Up" takes djenty guitar riffs and low, Korn style bass lines and layers throaty Rap vocals with blatantly frustrated themes facing off against cowardice and laissez-faire treatment of known injustices within everyday life. While laced with honest, streetwise harsh lyrics, the song rings positive and remains encouraging throughout. Keys and unique guitar harmonies ensure that the song never falls off the ledge the pitch black pit the song teeters upon. Very cool start. Next up is "Frontline" with its digital static intro that quickly progresses into a slower grind, but no less intense ditty that reflects SuckerPunch's devotion to their underground status that they wear so proudly on their collective sleeves. Low, funky bass leads the way as oppressively heavy rhythms and stuttering guitar leads overfill the song's space. As a radio edit, this one is probably the most accessible tune on the EP and is sure to become a fan favorite when played live. While the first two songs are really cool, my favorite song on Underground Anthem is easily the last song, entitled "SuckerPunch". Harsh, street thug lyrics and the catchy groove really show off the maturity of this local super-group. This is one of those rare, infectious songs that is so damned fun to listen to over and over again. Cannot wait to hear them live again on the first of June when the EP is released at their CD Release Party. This is really cool and really different. I was invited to the show and will cover it for you guys. Opening for SuckerPunch will be other local heavy hitters like Axiom, Elite–Deftones Tribute, Higher Ground, River City Sound System and Dysfunctional. Stay tuned. In the interim, check out SuckerPunch on ReverbNation here. If you live in or around Jacksonville, hit the show and say "hi". Otherwise, definitely add Underground Anthem to your list of CD's to buy. Support local, no matter where local is!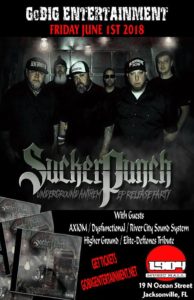 More on SuckerPunch can be found on Facebook