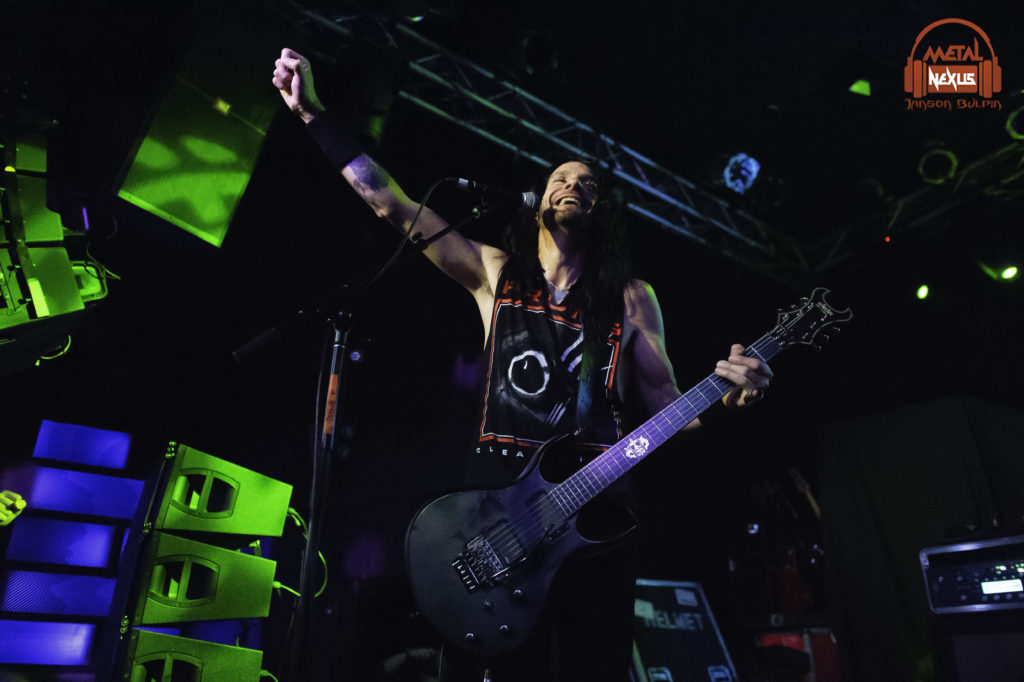 There is nothing better than watching the two iconic bands Helmet and Prong play to their hometown fans in New York City. I was fortunate enough to be in The Big Apple when these two powerhouse bands were playing at the Highline Ballroom. I arrived early, as I always do, and managed to catch Prong during sound check playing "Beg to Differ" which was just a tease for what they had in store for the rest of the night. There were only a few people queuing outside so I thought it was going to be a pretty quiet night, I was completely wrong! When the doors opened people started arriving so I got straight up the front to guarantee a spot to capture photos of the band and within 15 minutes the venue filled up.
Prong was first to take the stage and from the get go, the hometown crowd cheered the lads on as they made their way onto the stage at the Highline Ballroom. Vocalist Tommy Victor said it was good to be back in New York City and the entire crowd was glad they were there too. Prong played a set of 13 songs with loads of energy and aggression and the sound was utter perfection. Tommy controlled the crowd with ease and was grinning with approval as the crowd sang back the lyrics to a lot of their tracks, old and new, such as "Unconditional" from their 1991 album 'Prove You Wrong' and "Rude Awakening" from their slightly newer album from 2008 of the same name. With the help of Prong drummer Art Cruz groove metal was alive and well in New York City.
Tommy took a moment to call out Metallica on taking eight years to release an album and they have done 6 albums in 6 years and all the songs of excellent quality.  Bassist Jason Christopher with his punchy and dynamic style and Tommy had a stand off and played each other's guitars during the song "Broken Peace". At the same time a crew member threw Art Cruz a drum stick and Art catching and throwing one back mid song. All this done whilst not missing a beat and that exchange happened at least 4 times during the song. Every now and then drummers really stand out, and this was a shining moment of the performance for sure. Art is one of the most break neck and energetic drummers I have seen live and I have seen a lot of bands. He really does play his heart out. You will also get to see Jason looking stern throughout the set but he cannot help but give a cheeky smile every now and again. The finale of "Snap Your Fingers, Snap Your Neck" rocked throughout the ballroom. The entire crowd either snapping their fingers or fist pumping the air. Respect to the trio of Prong, what an awesome set! The iconic vocalist also made some time for the fans to meet him at their merch table after their set. He said he didn't believe in all that bullshit with VIP and that he would be there to sign anything. It's always refreshing to see a rockstar of that caliber that truly appreciates the fans and makes time to speak to them and sign autographs and not make a dime from it.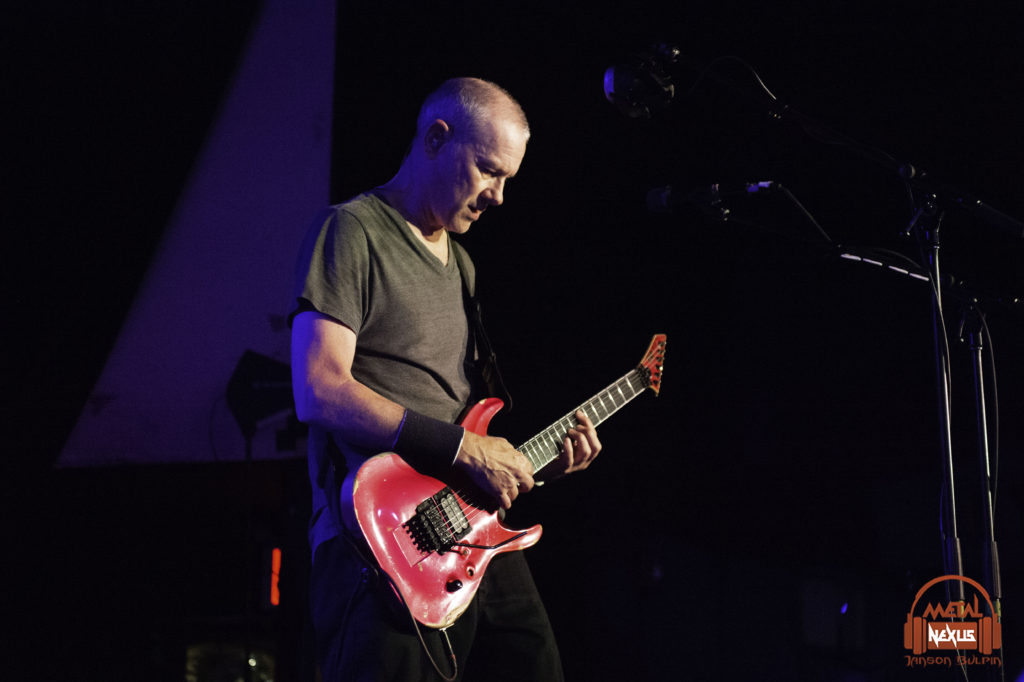 Helmet provided the headlining slot. Last time I saw Helmet was in 1997 when they supported Korn in the U.K., now I'm showing my age as well as how long Helmet have maintained their status. The band came straight out and fired into "Wilma" a classic track by the band that originally wowed fans in 1994. The NYC fans went mad for this song. One guy was spraying his beer onto the stage from his bottle but was quickly stopped by one of the roadies as it was going on their pedal boards; I'm sure they knew it was in appreciation and just over excitement by the fan rather than sabotage; also cheers for spraying my camera. The band played on through this as if nothing happened, very professional. I must say "Wilma" is a favorite of mine and they performed it note for note as if I was hearing the studio version. They followed that straight up with tracks like "Bad Mood" and "Bad News".  Vocalist, Page Hamilton sounded as good as or if not better than the records, the sound quality was the key to their set, they might not be the most energetic, but damn with their blistering solid driving drums and the awesome guitar tones, the set will make even the most arthritic neck nod with approval. I remember reading a review last year where they said Page's vocals were not as good as they were back in the 90's but with my ears on this night, his vocals were outstanding.
It was hard to see drummer Kyle Stevenson as he had two over sized rack toms which I'm a fan of for sure but this gig was a no need for gimmicks, just solid hard hitting tunes. Also the crowd was a good mixture of ages which I like to see. Guitarist Dan Beeman and bassist Dave Case was thoroughly enjoying their time on stage and often riffed out with a smile on their face. Helmet cranked out five ear pleasing tunes before doing the old sneak off and back on trick to encore with 6 final songs. You could tell the whole band enjoyed the gig as much as the crowd. Helmet are seasoned metal veterans with a no nonsense attitude.