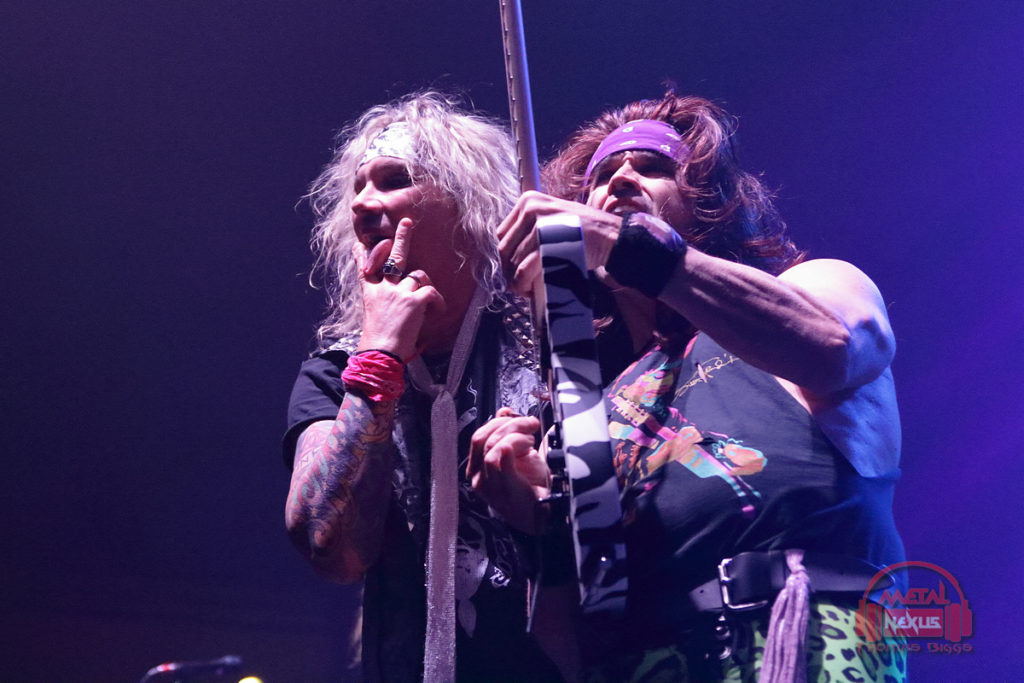 2020. The worst year in a 100+ years? Especially for us metal heads and music lovers. All the world got hit with COVID-19/ pandemic. The pandemic has been rough on us all and we appreciate all our frontline workers in the medical field, food service, emergency services and beyond. But finally, in 2021, it appears some light at the end of the tunnel. Our beloved music scene is starting slowly to come back! I am so thrilled to say I have seen 4 shows in 2021 and summertime hasn't even official started! More and more progress is being made and we have to do our part, so live music can come back stronger than ever!! Speaking of live music, let's discuss the tremendous show that Steel Panther and Black Stone Cherry put on at The Corbin Arena in Corbin, KY!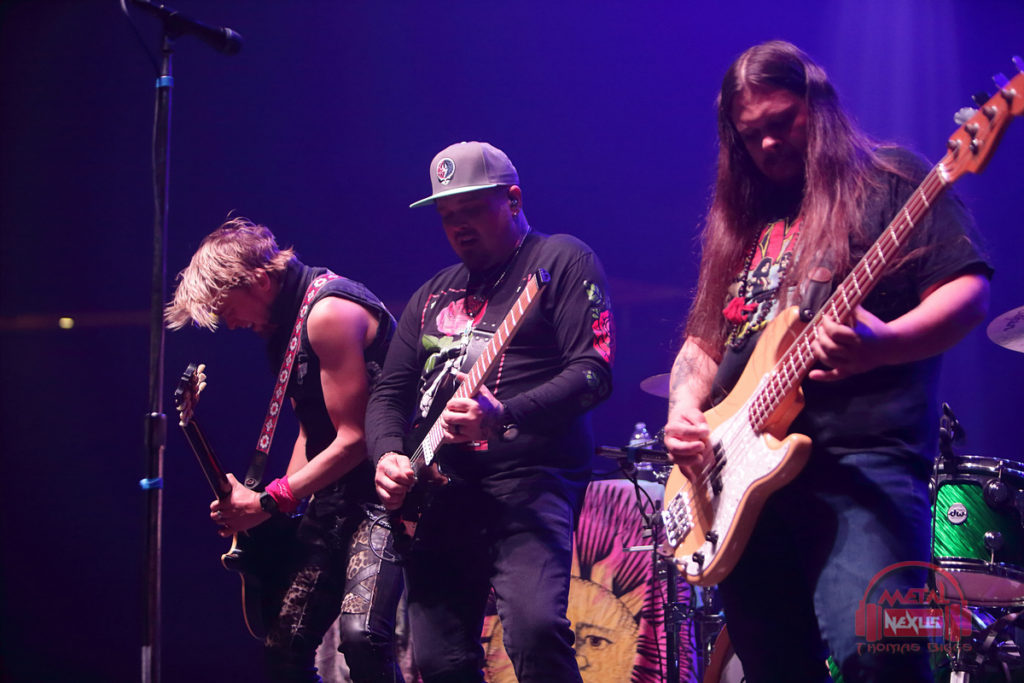 Before I start the official review, I want to note this makes my 4th time seeing Black Stone Cherry. Twice in Kentucky and once in Ohio and Tennessee. Why do I keep coming back you may ask? Simple. THEY KICK ASS!!!
  Black Stone Cherry is from Edmonton, Kentucky. They officially got their start on June 4th, 2001, and 5 years later, their debut album came out on July 18th, 2006. Members include: Chris Robertson – Guitar, Lead Vocals, Ben Wells – Guitar, Jon Lawhon – Bass, John Fred Young – Drums.  Black Stone Cherry has made quite a name for themselves, having toured with names such as Bad Company, Lynyrd Skynyrd, Nickelback, Def Leppard, Whitesnake and more! The band released a new studio album last year called 'The Human Condition.' If you have not gave it a listen, please do your ears a favor and crank it! No disappointments in sight to be found with a bewildering album such as this! Now, that you know a little about Black Stone Cherry, let's talk about the show!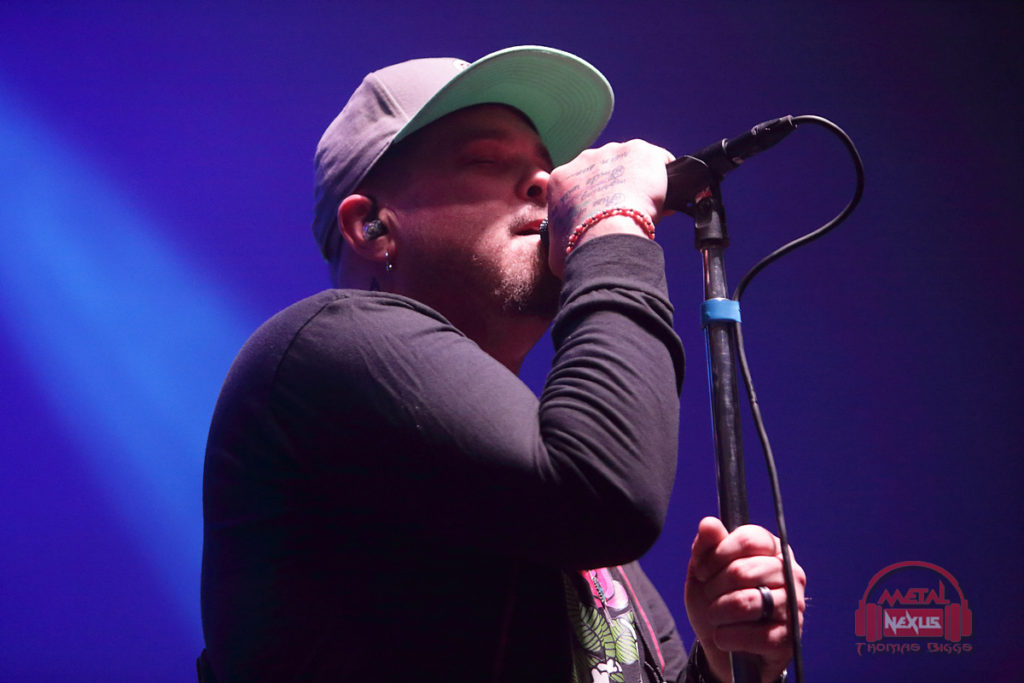 Black Stone Cherry gave it their all on April 22nd at The Corbin Arena. Starting out their set with the big hit "Me and Mary Jane", I knew right then and there, they were not going to let up. It was going to be a solid rock show from start to finish. Having seen them in the past, usually, Black Stone Cherry will play a lot of songs from their newest record release, but this was not the case this time. It blew my music loving mind to hear all their biggest hits in one set! I'm talking "In My Blood", "Lonely Train", "White Trash Millionaire", "Blame It on The Boom Boom" on top of other hits! The 4 gentlemen from Black Stone Cherry had created the greatest setlist I've heard.
   Something caught me off guard when Black Stone Cherry came out on stage. There was a new face on bass guitar. I remember asking myself, "Where is Jon Lawhon?" I asked a good friend who was at this show (Photographer Thomas Biggs) what happened to Jon and come to find out, he had family business he needed to settle and once that was done, he would be back in his rightful place as Black Stone Cherry's bassist. That explained that part, but who was this new face? None other than Steve Jewell JR., the guitarist from the Glasgow, KY band, Otis. Steve had some big shoes to fill, stepping in for Jon Lawhon, but he did excellent and there honestly couldn't have been a better choice! To come out, after being quarantined for a year, and sound like Black Stone Cherry did Thursday night, really shows that their talent was naturally given. Not many bands could pull it off like these guys did. Obviously, they have rehearsed, but the tightness was so astonishing! It was so tight; you couldn't fit a paperclip in!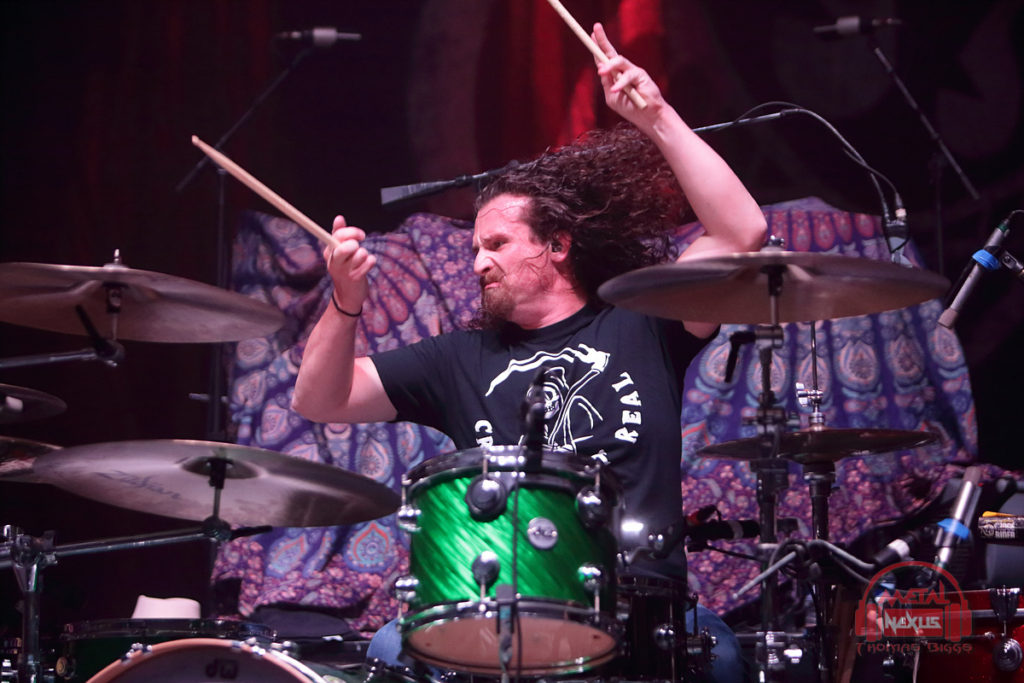 The amount of talent in this band is unreal. John Fred Young is one of my favorite drummers to watch live. During their set, he was doing tricks with the sticks. Throwing them up in the air, flipping them through his fingers while playing, I mean, how can someone do that while keeping the beat on time? Amazing. Not to mention, the energetic Ben Wells jumping all over the stage. He kicks his leg up the highest I've seen. I'm pretty sure he almost kicked a stage light out it was so high! Your eyes wear out easily from trying to keep up with everyone of Ben's movements, but it's worth it. Trust me on that!! I'll end the review for Black Stone Cherry with a 10/10 performance. I hope to see them 100+ times!
Now, it's time for Steel Panther to come out on stage.
     Steel Panther is from Los Angeles, CA. Getting their start in the early 2000's. Steel Panther consists of Michael Starr – Vocals, Satchel – Guitar, Lexxi Foxx – Bass, Stix Zadinia – Drums. They released their debut album 'Feel the Steel' on October 9th, 2009.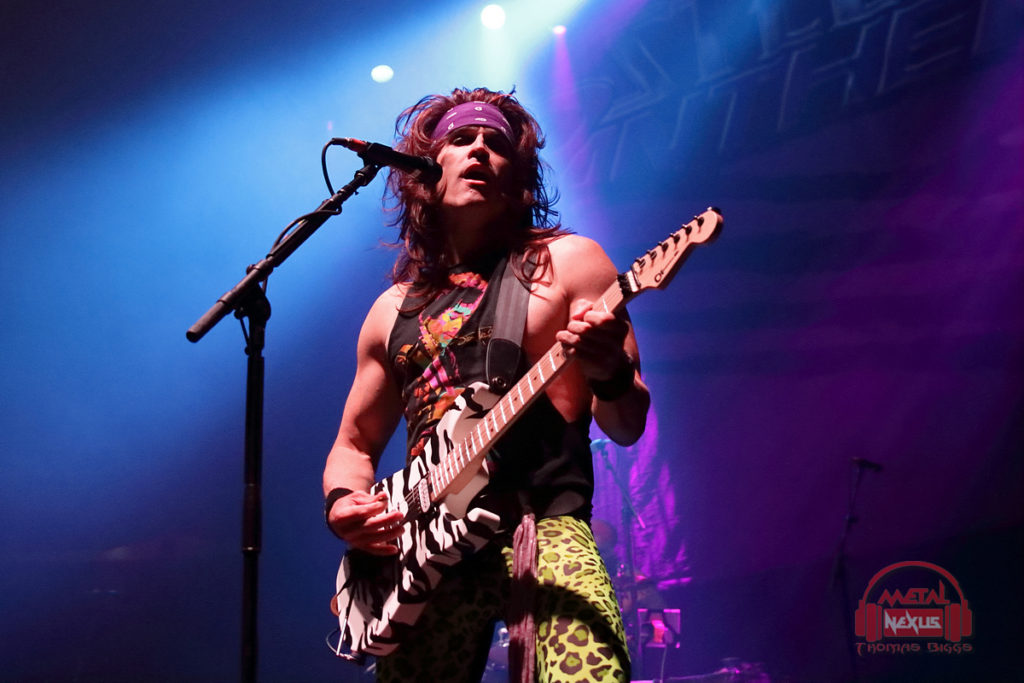 Steel Panther made their way onto the stage at the Corbin Arena with an intro of "Everybody Wants Some" by Van Halen. This played over the loudspeakers as a tribute to Eddie Van Halen, who recently passed away. Steel Panther are Van Halen fanatics and it shows with their style, especially with Michael Starr's screams. At moments, you would truly believe you are watching David Lee Roth with the way Michael Starr moves on stage. Not to mention, Steel Panther covered "Beautiful Girls" and "D.O.A." off Van Halen's sophomore album, 'Van Halen II,' which by the way, will rearrange your chromosomes if you have it loud enough! Those covers are that prodigious!
    This was my first-time seeing Steel Panther and I had no idea what to expect. After hearing them open with "Eyes of A Panther." I was in complete shock! The crowd literally erupted! People were up dancing, the crowd got out of their seats and ran to the front, no one cared about social distancing at that point! Corbin, Kentucky was so excited to have such an outstanding show like this one, after being on lockdown for so long! Steel Panther didn't hold back one bit! Playing songs such as "Asian Hooker," "Death To All But Metal," "Poontang Boomerang" and "Turn Out The Lights/" What really caught me off guard is when they started to play "17 Girls in A Row." they invited girls, all from the crowd, to come on the stage and dance while they performed. When they started the song, the number of bare breasts I seen that night, will never be forgotten! (Thank you Steel Panther) It was the most extraordinary thing I've seen! I found out that is what Steel Panther shows are all about though. They're fun to watch, they're hilarious, and most importantly, they're meant to inspire headbanging.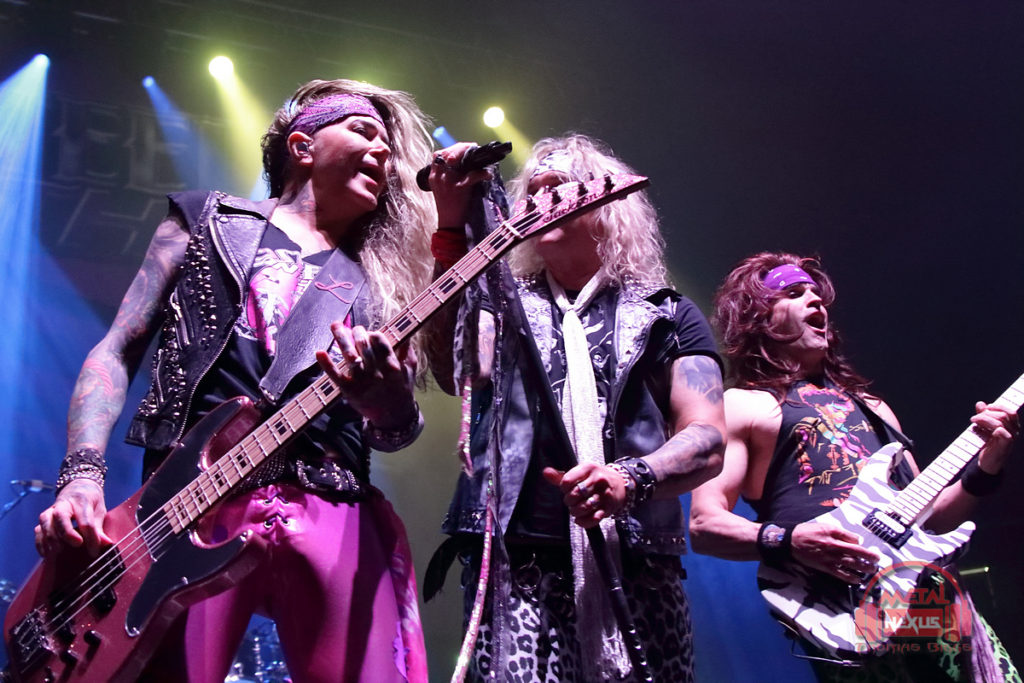 Another thing I want to mention before I conclude the review is Satchel's melt your face off guitar solo! He is a shred master, ladies and gentlemen! A 4–5-minute guitar solo that almost set the Corbin Arena ablaze! Satchel even threw in some riffs that a lot of you may recognize. "Smoke on The Water" – Deep Purple, "Iron Man" – Black Sabbath," "Breaking The Law – Judas Priest," and he even threw in the Van Halen solo "Eruption."
Steel Panther truly impressed me Thursday night and I'll definitely be going to see them again! 10/10 performance!
Live music is so important right now. We can't let live music die! It's been hurt bad by COVID -19, so we have to step up and do our part to keep music alive! Live music is making a comeback, slowly but surely, so please go out and see a live show! Support these amazing acts that get out to entertain you!