---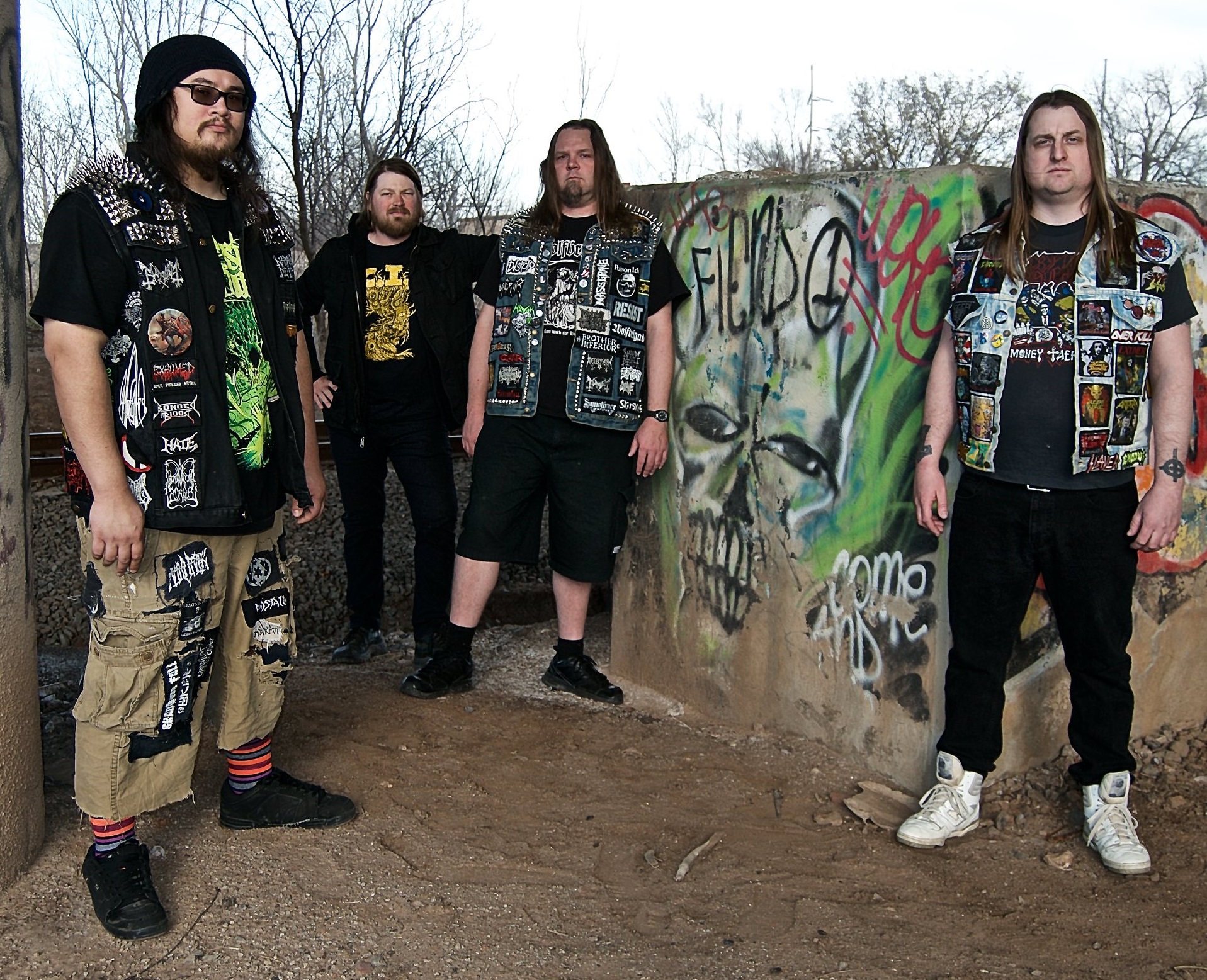 *This is part of our State Of The Art series, showcasing bands every Monday from the featured state. This month's state is Oklahoma.*
The best part about this SOTA segment, for me, is the opportunity to discover gems in the world of underground music that I may have never come across otherwise. It's like the equivalent of going to the record store back in the day and grabbing something purely based on the metalness of its album cover, popping it in the stereo, and then realizing you just randomly stumbled onto the sickest band that none of your friends know about yet – followed by the thrill of bragging about your discovery and blowing their minds with it. In this case, it's Oklahoma City's Aggravated Nuisance.
Formed in 2017 and consisting of Nick Cebalo (vocals), Brian Carrigan (guitar), Dave Klein (bass), and Kevin Bernardy (drums), Aggravated Nuisance plays the type of aggressive metal that is 100% deserving of the term "thrash." Their debut EP, 'Deadly Forces' is set to release on June 14th, 2019 and features seven tracks of pure destruction. With only one song clocking in above the three-minute mark, it's straight up attitude and rage without any fluff or filler. They even manage to squeeze in some impressive guitar solos under the wire that are sure to melt faces like a nuclear reactor.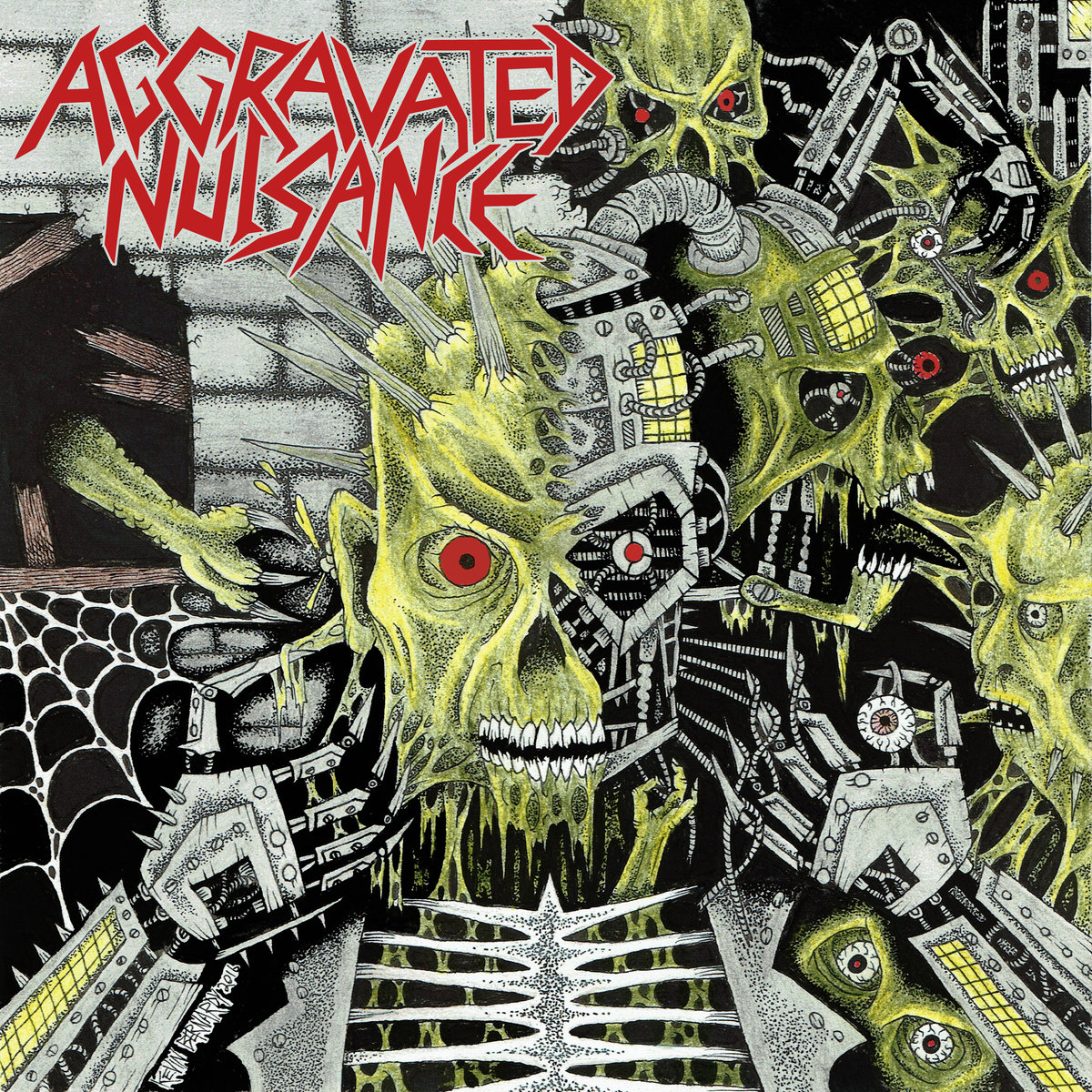 Stylistically, Aggravated Nuisance are not reinventing the wheel, but offer an authentic and proficient take on a classic format. In true old school thrash metal form, there are strong punk and hardcore influences – particularly in the catchy choruses and gang vocals – for a healthy dose of crossover flavor. Riffs are in-your-face, abrasive, and fast as hell; and along with the frequently incorporated blast beats, drumming is equally intense. Not to be shown up, even the expert bass work is able to shine impressively, particularly on the track "Radiation Meltdown." Vocally, Cebalo screams and snarls with furious intensity like a maniacal anti-war demonstrator – which suits the world destruction subject matter perfectly.
For a band who is just preparing to release a debut EP, Aggravated Nuisance's playing on 'Deadly Forces' sounds far more representative of studio veterans. There's not a dull moment or dud on the entire track list, but personal favorites would be "Electric Chair" and "Mind-Altering Epidemic."
Get familiar with Aggravated Nuisance from the links below and show some support if you like what you hear. Fans of bands like Municipal Waste, S.O.D., Power Trip, and Nuclear Assault will absolutely want to check them out. Be sure to visit the Aggravated Nuisance Facebook page for tour dates and news, and if you're in the Oklahoma area, go see them live if you get the chance. In the meantime, I'm keeping my eye on this band, as I'm sure they'll be blowing up in a big way very soon.