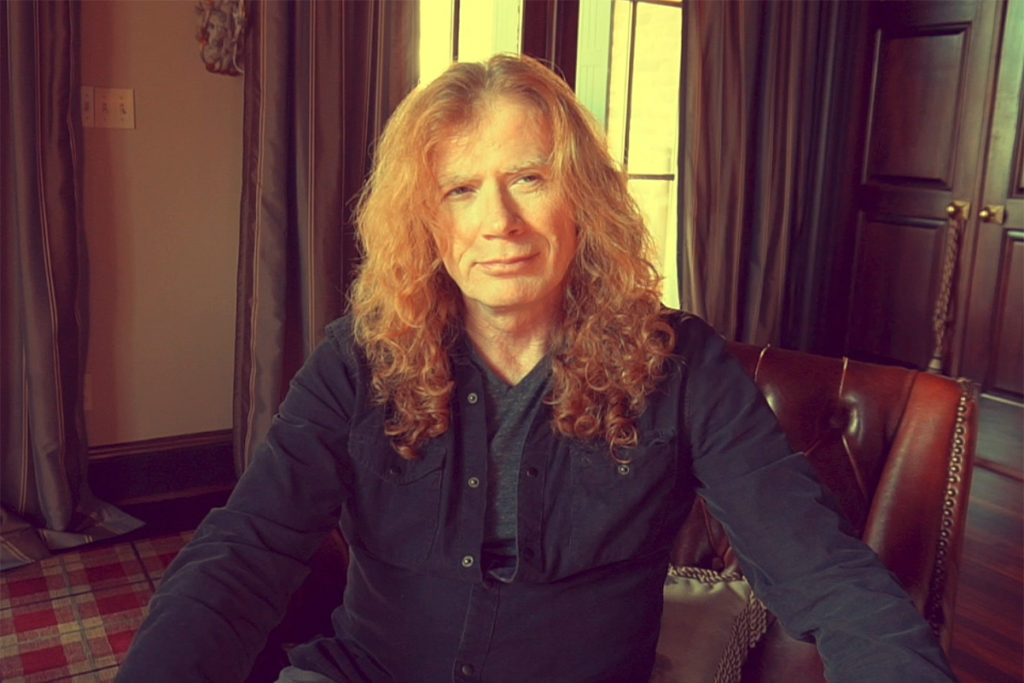 Terrible news just coming in from the MEGADETH camp, where Dave Mustaine just confirmed that he has been diagnosed with throat cancer via his Twitter account. Here is what the official statement from MegaDave on the band's website looks like,
"I've been diagnosed with throat cancer. It's clearly something to be respected and faced head on – but I've faced obstacles before. I'm working closely with my doctors, and we've mapped out a treatment plan which they feel has a 90% success rate. Treatment has already begun.
Unfortunately, this requires that we cancel most shows this year. The 2019 Megacruise will happen, and the band will be a part of it in some form. All up to date information will be at megadeth.com as we get it. Megadeth will be back on the road ASAP.
Meanwhile, Kiko, David, Dirk and I are in the studio, working on the follow up to Dystopia – which I can't wait for everyone to hear.
I'm so thankful for my whole team – family, doctors, band members, trainers, and more.
I'll keep everyone posted.
See you soon,
Dave Mustaine"
This came out of nowhere and no one in the industry was anticipating or even had a clue about it. The band is in the midst of recording the upcoming studio album which might see its release next year. Now that the diagnosis has been positive, Dave Mustaine confirmed that they are left with no option but to cancel all the booked shows remaining this year.
We all know Mustaine is one hell of a badass and tough nut, and we're pretty damn sure Mustaine will kick the shit out of that cancer. Metal Nexus wishes Dave Mustaine a very speedy recovery. And yeah, fuck cancer!
I've been diagnosed with throat cancer. It's clearly something to be respected and faced head on – but I've faced obstacles before. I'm working closely with my doctors, and we've mapped out a treatment plan which they feel has a 90% success rate… https://t.co/8FBQUmloSf pic.twitter.com/CPuu2UFPv1

— Dave Mustaine (@DaveMustaine) June 17, 2019