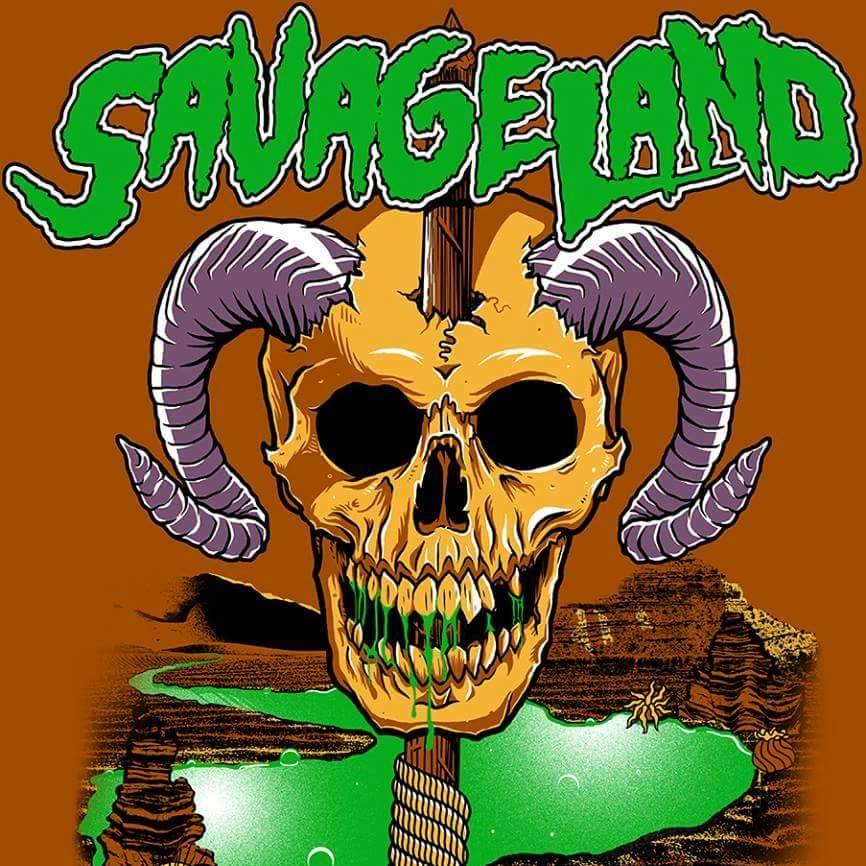 Hungry and visceral with a hint of southern edge. SavageLand is a beautiful sip of aged bourbon, followed by a punch in the face. Hailing from Kansas City, Missouri they sound more like they are straight from the heart of New Orleans. The band was formed in 2016 and has since released one six song, self-titled EP, with tremendously impressive production value.
Picture groove riffs with guttural stoner vocals. Fans of Crowbar and Corrosion of Conformity meet fans of Baroness and also meet a calloused hard working slide guitar player by a campfire. The EP opens with said slide guitar, and a Mastodon quality riffs. SavageLand crafts these pseudo-stoner anthems with such ease. Down and Pantera influences, too, leak into the blueprints of their songwriting. "Animal Kingdom" has a wiry riff strung through the verses, swelling behind the chorus. The kind of jams to smoke a joint and enjoy a beer to. It's aggressive but not disruptive.
SavageLand teased the early stages of new material mid 2018, after stating in 2017 they are inactive. Fingers crossed that 2019 will be the year the band gets in gear and releases some new music because this stuff is really something.