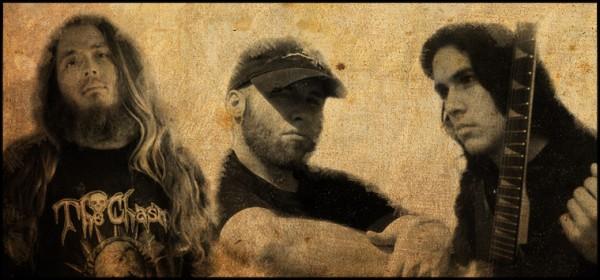 *This is part of our State Of The Art series, showcasing bands every Monday from the featured state. This month's state is Mississippi.*
Taking technical death metal to otherworldly and demented limits is Biloxi, Mississippi's Cosmic Atrophy. After a ten-year hiatus since releasing their debut 'Codex Incubo,' they returned last November with their latest full-length album, 'The Void Engineers.' The nine-track offering is an homage to 1950s-1970s pulp horror soundtracks with a Lovecraftian twist. In addition to its crushing riffage, the album features creatively inventive synth work, inspired by early German synth pioneers that add to its atmosphere of horrific alien experimentation and technological terror – a theme that is captured perfectly within the album's cover artwork.
Currently consisting of Cory Richards (guitars, vocals, bass, drums) and Phil Tougas (guitar, vocals), Cosmic Atrophy's creativity and, in some cases, Avant Garde nature puts the band in a class of their own. While elements of old school influences such as Immolation and Morbid Angel can be heard at times, Cosmic Atrophy has developed a sound that is uniquely, and refreshingly, different.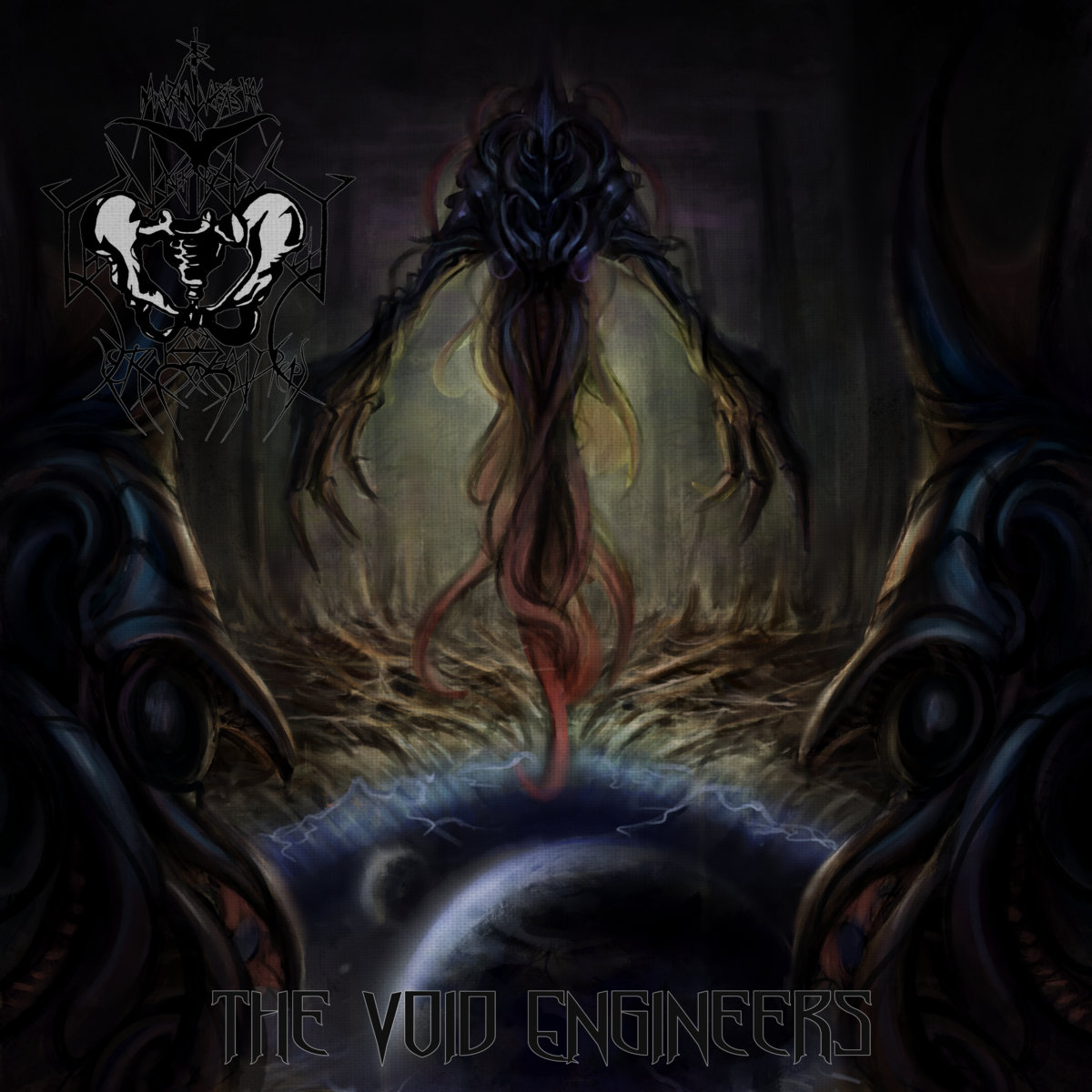 The progressive structural elements of the songwriting along with the extradimensional, twisted soundscapes on 'The Void Engineers' are what truly elevates Cosmic Atrophy above the average tech death fare and into the realm of trendsetters. On songs such as "Aphotic Abnegation," the slow-build funeral doom dynamics and eerie keyboard melodies reach such levels of innovation as acts like The Ruins of Beverast. "Shackled to the Zenith of Uncreation" is a labyrinth of neo-classical, dissonant melodies that intertwine to somehow form a grotesquely harmonious backdrop for its powerfully macabre lyrical story.
Definitely give Cosmic Atrophy a listen and indulge in their album 'The Void Engineers' if you've been searching for something outside-the-box, highly artistic, and a bit pleasantly disturbing.