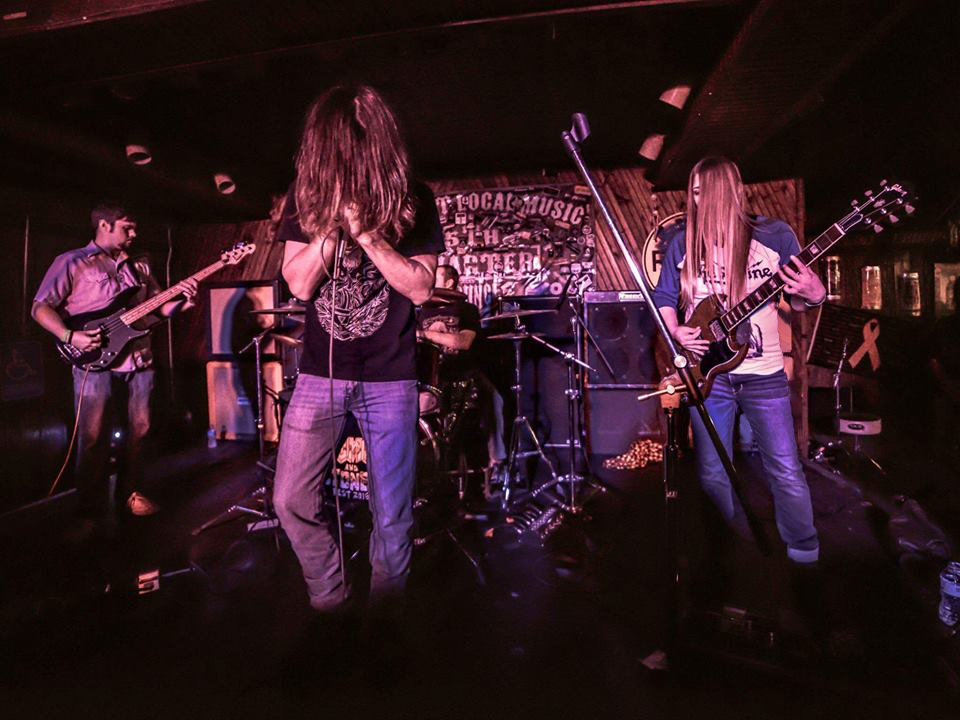 *This is part of our State Of The Art series, showcasing bands every Monday from the featured state. This month's state is Kansas.*
Hailing from Topeka, Kansas, Youngblood Supercult brings the type of stoner rock that's well-worthy of being more than just a local gem. Combining genuine seventies classic rock styles with more modern influences, their sound delivers the fuzz-laden doom of Black Sabbath along with the vocal soulfulness of Bad Company, wrapped up with the modern-day grit and grunge of Queens of the Stone Age. At times delving deeply psychedelic, the music never fails to immerse the listener into its ultra laidback, hazily smoke-filled atmosphere. The band's newest album, 'The Great American Death Rattle' (2017) opens with the killer opening title track that features Led Zeppelin "No Quarter"-style bass effects and jaw-dropping guitar soloing. Check it out below.
Consisting of Bailey Smith (guitar), Weston Alford (drums), Brad Morris (bass), and David Merrill (vocals), Youngblood Supercult was formed in 2011 and have three full-length albums: 'The Great American Death Rattle' (2017), High Plains (2016), and Season of the Witch (2014). The quartet is currently signed to DHU Records and just recently performed at 2018's Doomed & Stoned Festival.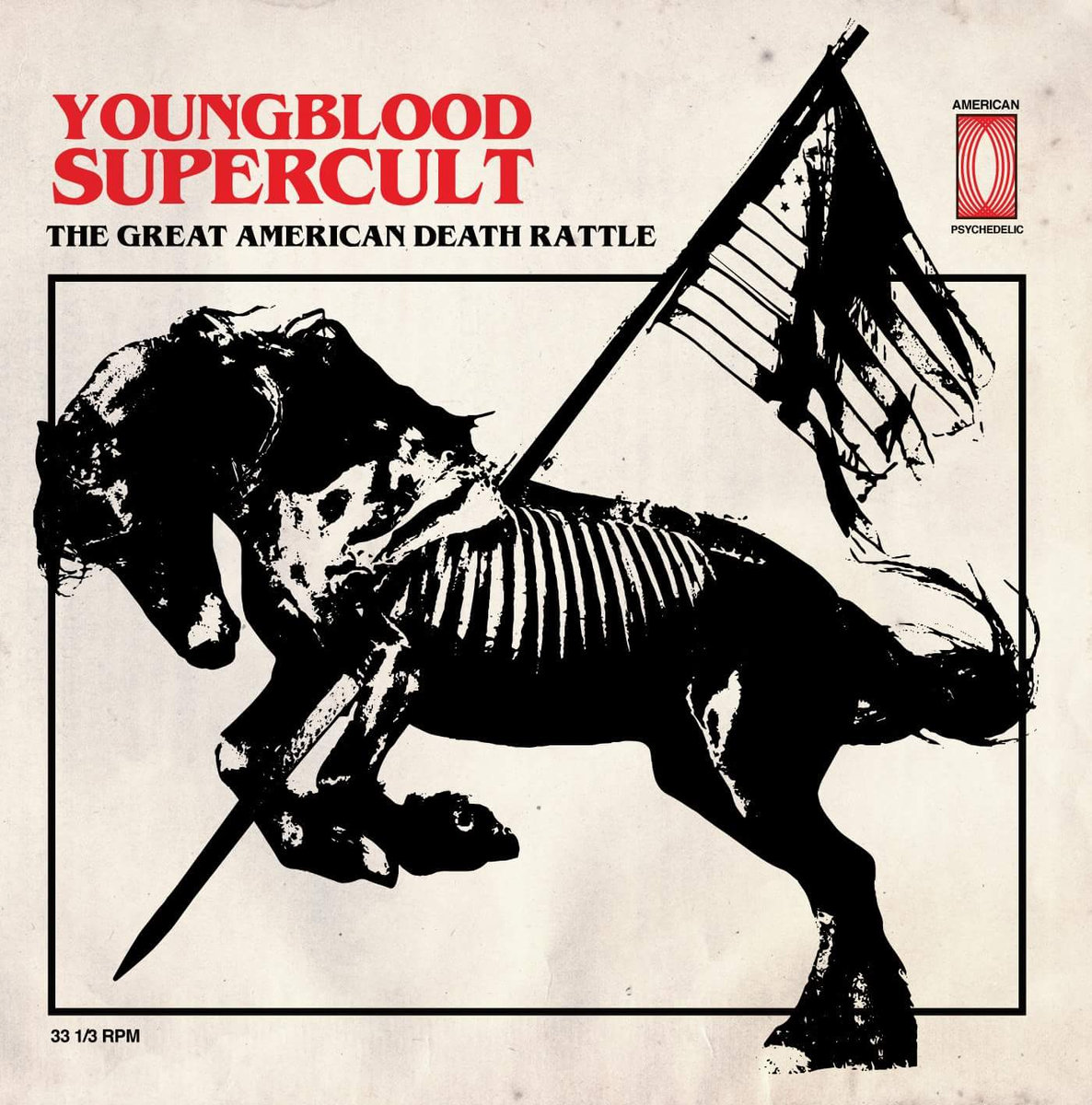 What really sets Youngblood Supercult apart from much of the fuzzy fare available these days is the superior songwriting and musicianship. On tracks such as "Draugr," which features some of the band's best display of song dynamics, the instrumentation and lyricism work to perfectly complement each other as the track progresses through its transitions and up to its impressive climax – and what a powerful vocal performance from Merrill. Not to mention, how can you go wrong with a song about Skyrim?
Youngblood Supercult are currently on hiatus, but be sure to follow their official Facebook page to stay up-to-date on the latest news from their camp and upcoming tour dates as they are announced. Also, for all you rock memorabilia collectors out there, check out some of the unique merch these guys have available including some cool colored vinyl, t-shirts, and more.