*This is part of our State Of The Art series, showcasing bands every Monday from the featured State*
This month's state is Indiana!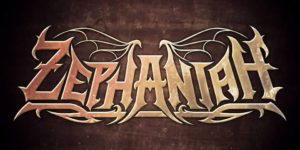 Fort Wayne, IN. Not exactly the first place I think of for killer Metal, I have to admit. Been there a few times when I was going to college in Cincinnati but not exactly the bastion of music as I remember it. Well, I happened to make a detour to it on the Internet while looking for a band to cover for my State of the Art coverage this week. Thank goodness too, because I discovered a very heavy, melodic Power/Thrash band called Zephaniah…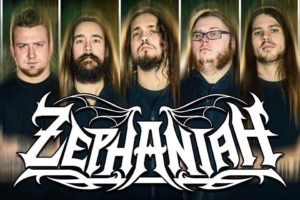 Formed in 2005, Zephaniah came to life as an answer to the same 'ole, same 'ole they heard from their scene and decided to pursue something new and different to change it. With inspiration steeped in classic European Power Metal like Manowar, Symphony X and the like, Zephaniah stormed the Mid-West with their own brand of their overseas musical counterparts. On March 3rd, 2007, Stories from the Book of Metal was self-released. The tracklist consisted of: "The Metal Prayer", "Antietam", "Avenger of Souls", "Deep Breath", "Sword of the King", "Fight for Love", "Blackbeard's Revenge", "The Lone Warrior", "Flame of the Dragon". Lightening fast guitar-work, huge drums, fancy bass lines and soaring, Power Metal vocals marked this band for immediate success. So good! Things fell apart shortly after though, and the band split to pursue other projects. With overwhelming fan support, the band eventually re-formed with original guitarist Justin Zych (Viking, Vindicator and Valhalla), Logan Detwiler (Valhalla) on vox, bassist Ian Bender (Beneath it All) and new members Shaun Cothron (replacing Tony Rudy also of Beneath it All) on guitar and drummer Cody Johns (Viking and 80,000 Dead). After a four year hiatus, Zephaniah has been garnering international critical and fan attention in droves every since. No real surprise here. After hearing one song I was hooked. Not willing to let the dream die, Zephaniah continued their melodic Metal assault as their wings grew. On February 12th, 2016, the band released it's long awaited follow up to Stories from the Book of Metal called Reforged on the DiveBomb/Spiritual Beast Records label. Songs included on this beast include: "Reforged", "Destiny", "Mad Max", "Road Warrior", "Thunderdome", "Quest for the Royal Crown", "Judgment" and "Battle Hymn of the Victorious". The first album was really good. Reforged is awe-inspiring. Taking a much heavier tact than before, tasteful, Neoclassical guitar and drumming is sped up (really?!?) and the harmonies pull from a much broader range of influences including some Heavy–Bop Jazz, Fusion and Blues. Bass is also given a more frontal placement among the melodies, adding an interesting feel that is often funky or just brutally heavy. Where the first album sounded very European, only the traditional, powerful vocals and themes remain now. Zephaniah has definitely stepped out of the shadows of the past and is carving out their own niche that hearkens more to modern phenoms like Psychoprism and Cellador with the added heaviness of Denner/Shermann or later Death releases. Guitar-work reminds me more of Vinnie Moore in the Mind's Eye and Time Odyssey era than the first album as well. Blazing fast, but forever paying attention to proper ebb and flow of the music instead of a 45 minute shredfest (not that the chops are not there for that!). Songwriting is also second to none. Much attention is payed to pace, vocal and guitar harmonies and great production. This is very special and unique music that will interest those that don't live on fringes of our beloved genre. Instrument nerds like myself have even more to love. This is musical porn, to be honest. Zephaniah simply cannot be picked apart. They are incredibly tight and can only hope that they will make it to Florida sometime in the future. Based on fan and critical reviews their live shows are even better than the music I have grown very quickly in love with. Definitely be watching out for this band in the future! Please check them out on the links below and show them some much-deserved love! Until next time, Rock On!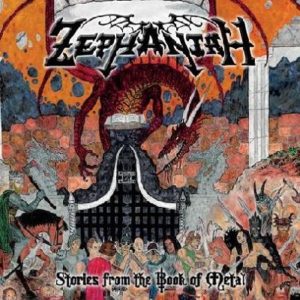 Stories from the Book of Metal (03/31/2007), self-released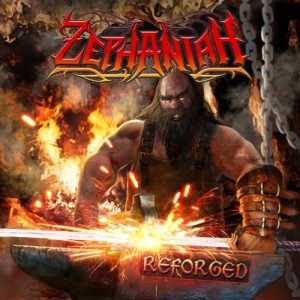 Reforged (02/12/2016), Divebomb Records, Spiritual Beast Records
Written and produced by Zephaniah
Recorded at Ron Daniel Studios | Fort Wayne, IN
Drums recorded at Arend Raby Studios | Fort Wayne, IN
Mixed by Tom Buechel at Birchard Studios | Fort Wayne, IN
Mastered by Stu Marshall at Frontier Mastering | Sydney, Australia
Album artwork by Kip Ayers, Graphic Design by Tony Rudny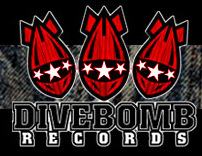 Check out Zephaniah on the Web Facebook  YouTube  Instagram  Bandcamp