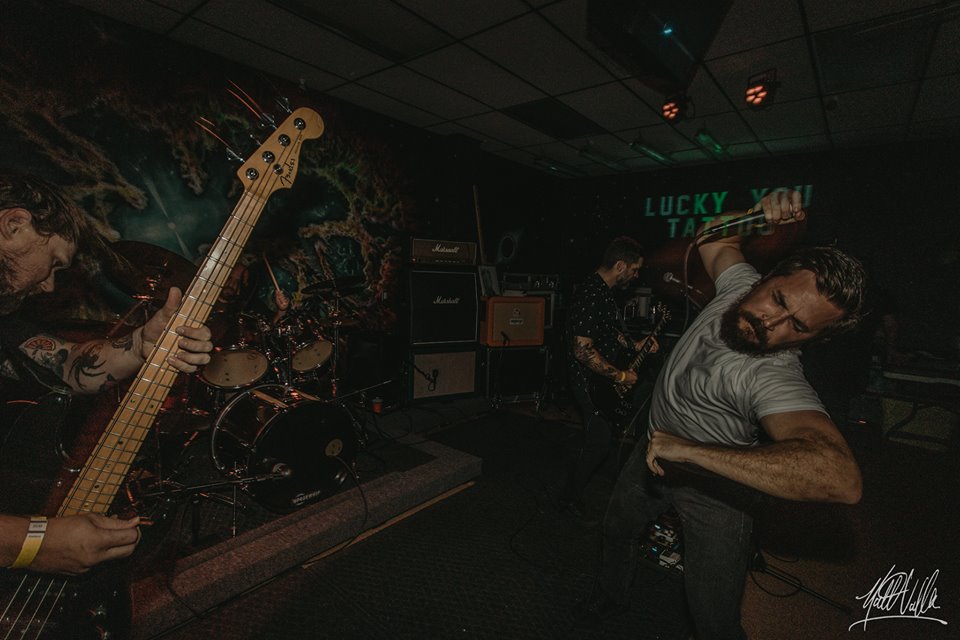 *This is part of our State Of The Art series, showcasing bands every Monday from the featured state. This month's state is Florida.*
St Petersburg, Florida's grinding hardcore/screamo outfit Horsewhip, founded by musicians with connections to Combatwoundedveteran, Reversal Of Man, Early Grace, Order Of Importance, Sutek Conspiracy, and more. Horsewhip includes vocalist Mike Grantham, guitaris Shaun Drees, Jeff Howe on bass and drummer Alex Bonds. Having played heavily throughout Florida over the past year including shows with Portrayal Of Guilt earlier this year, Horsewhip is booking gigs and hopefully will break outside the confines of Florida and bring their grinding hardcore sounds to surrounding states. Horsewhip just released their self-titled debut EP a few days ago on September 14th. It was released via Financial Ruin w/ exclusive distribution through Dead Tank Records. It was recorded by Dan Byers at Rock Garden Recording and was mixed by Jeremy SH Griffith at Printups Studios. The EP contains 7 blistering tracks that is sure to help the band gain stampedes of new fans.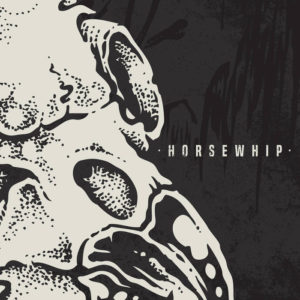 The opening track on their EP titled "Aver" immediately lets you step into the world of Horsewhip. The song humbly beings with these subtle ambient sounds and a eerie riff, but quickly turns into full blown baddassery within moments unleashing harsh vocals at a rapid pace and instrumental violence on the listener. The EP also ends with "Fires" the longest track on the EP coming in at a celebrated 4 minutes and 20 seconds. Is it ironic the track is titled "Fires" and it spans 4 minutes and 20 seconds? I think not. While the song does have some chill moments this song is full of adrenaline that will get your head banging. The EP as a whole will discharge a beautiful chaos in its purest form directly into your ear. Mixing notes of grindcore and hardcore with the unrelenting screams of Mike Grantham will quickly make this one of your favorite releases of the year. The band has recently booked a record release show for their 12″ in Tampa on October 6th. The band will also perform at this year's installment of The Fest in Gainesville, Florida featuring more than four hundred bands across twenty venues October 26th through 28th. A new show has been booked in Orlando for November 16th, and the band was the first band to be announced for this year's installment of WVRM Fest in Jacksonville in December. Listen to the EP below and get out and support Horsewhip live.