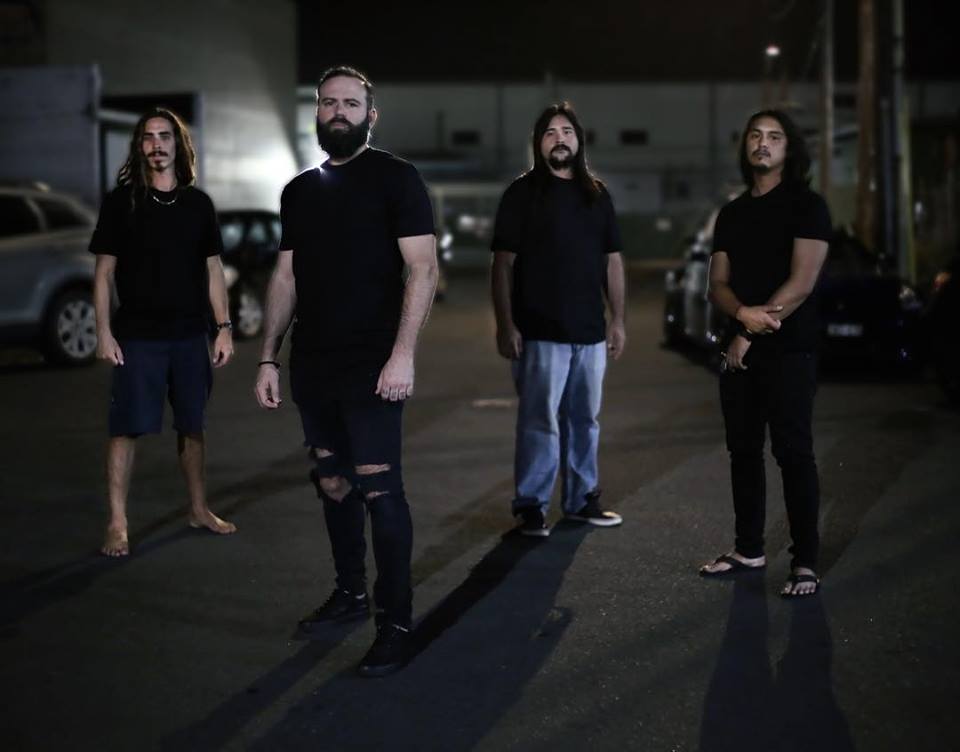 *This is part of our State Of The Art series, showcasing bands every Monday from the featured state. This month's state is Hawaii.*
In the land of tropical paradise with its picturesque beaches, near perfect weather, and aloha vibes, it may be hard to imagine heavy music coming from the Hawaiian Islands. It was certainly no easy task finding metal amidst the vast sea of island reggae and ukuleles for this month's SOTA, but this pick from the Honolulu underground is one I'm sure metal fans will enjoy. Hailing from Waianae, Hawaii, Nesta proves that their volcanic brand of metal can not only compete with its mainland contemporaries, but also push the envelope in some unexpected and highly innovative ways.
Describing Nesta's sound is complicated – in the best possible way. Clearly there's a wide range of influences, all of which are implemented with a ferocious intensity. With elements of metalcore, djent, deathcore, and progressive metal, it's a mixed bag of extremeness that will ignite the senses. The track "Deep Asleep," from the band's 2016 LP 'Overthrow,' sounds like something the cyborg lovechild of Meshuggah and Gojira would create after some potent edibles. Somehow amidst the insanity, however, the soul of the islands manages to bleed through just enough to add an extra layer of tribalistic chaos.
Nesta will be performing to a sold-out crowd at Honolulu's Anna Obrien's on March 8th with Dance Gavin Dance, but you can follow the band's Facebook page to stay up-to-date on all the latest as well as where you can catch them playing next. On your next Hawaiian vacation, do yourself a favor and try to fit a Nesta show into your itinerary.