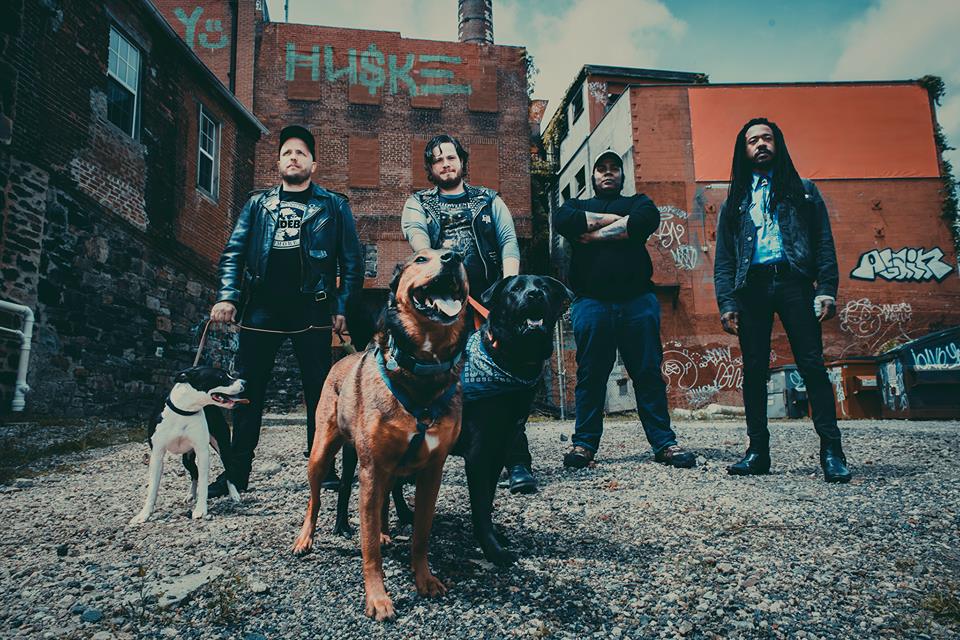 ---
*This is a part of our State Of The Art series, showcasing bands every Monday from the featured state.*
This month's state is Maryland!
---
Hey there, to our frequent State Of The Art segment reader, and Hi to you if you're new to this segment. Welcome to our weekly dose of State Of The Art where we put some much deserved light on the unheard and unknown, and bring them out from the caverns of underground onto your computer screen. In my edition of the last SOTA article, I featured CROWN OF SORROW, from Georgia. And now, continuing my tryst with exploring the unexplored, today I present before you an amazing doom/stoner metal band, GATEWAY TO HELL from Baltimore, Maryland. They absolutely rip!
Maryland has an extensive legion of doom/stoner rock and metal bands all across the state, from the legends like THE OBSESSED, the American version of Black Sabbath, PENTAGRAM, EARTHRIDE, to the lesser known but equally musically proficient and kick-ass bands such as GATEWAY TO HELL. Maryland has always been a hotbed for metal's most veteran sub genre. Alright enough of blabbering, let's get to know more of GATEWAY TO HELL, rightaway!
Back in 2013, when  drummer Dan Petruccelli and bassist Rudy Gomez started jamming in the basement of an otherwise reputable Baltimore cake shop, that's when the foundation of the group was laid. Their heavy fuzzy doom sound is a characteristic of them, the knife on butter kinda guitaring and the mantis drumming, and the commanding voice, not so thick and not so thin, they all hold credit to legends they were inspired from. Including elements of JOHN CARPRENTER soundtracks, TYPE O NEGATIVE, and MINISTRY, the band is a reckoning force in the underground metal scene. With their eyes set and goals highlighted, the band were on their voyage to have some fun, smoke some good pot and deliver some really dope music. That's when the band brought in Jerrod Bronson on vocals and Jo K on guitar to complete the initial lineup. In the October of 2014, the band released their first self recorded demo. As soon as word got out there and new music was ringing in the locality, GATEWAY TO HELL pulled off a series of shows with the likes of THE SKULL and CRYPT SERMON.
Fast forward to 2015, bassist Gomez leaves for Austin, Texas. Despite giving up bassist duties, Gomez still chooses to contribute to the band directly by being the artist for most of their cover artwork. To fill the lost shoe of bass, Eric Smythe was robed in and later Alex Briscoe joined as a second guitarist. The new pair of recruits together they played shows regionally opening for VALIENT THORR, THE BRONX, MAC SABBATH, and MONDO GENERATOR. Their recent 'Clovers' EP was released on March 23, 2017. The EP has grown on me since I first started listening it. With classic fuzzy riffing, a tad bit of groove, solos that feel like the guitarist has pulled them off while on acid, and an incredible drum line and the trademark voice, the EP is definitely that will grab your attention and might as well make your head sway. Maryland doom never disappoints let me tell you that!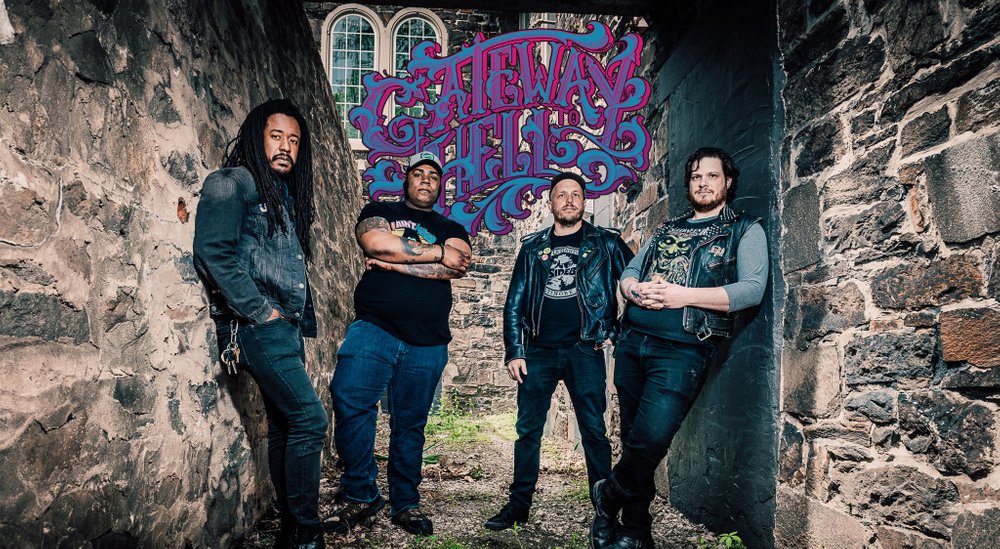 Later that year, Jo K. had to quit the band to pursue new projects. The band has remained a quartet, and they boast of a decent catalog, that includes a self titled demo, a single and the EP, 'Clovers'. Incorporating a lot of elements from punk, metal and rock, GATEWAY TO HELL make sure they just keep the right balance of their sound to their audiences. A little bit of progressiveness can also be seen in the band. My favourite track by them is "Scorched Earth,", it has a subtle aural similarity with BLACK SABBATH's "Children Of The Grave". GATEWAY TO HELL is a band you must keep an eye about, they might be from the underground but they are a total powerhouse. Every component of their music fits well with the other.
Oh and also, GATEWAY TO HELL are currently working on their new and upcoming full length. So yeah there you go, more reasons to get hooked onto this stoner's delight of a band.
Check out  GATEWAY TO HELL's merch and records HERE!