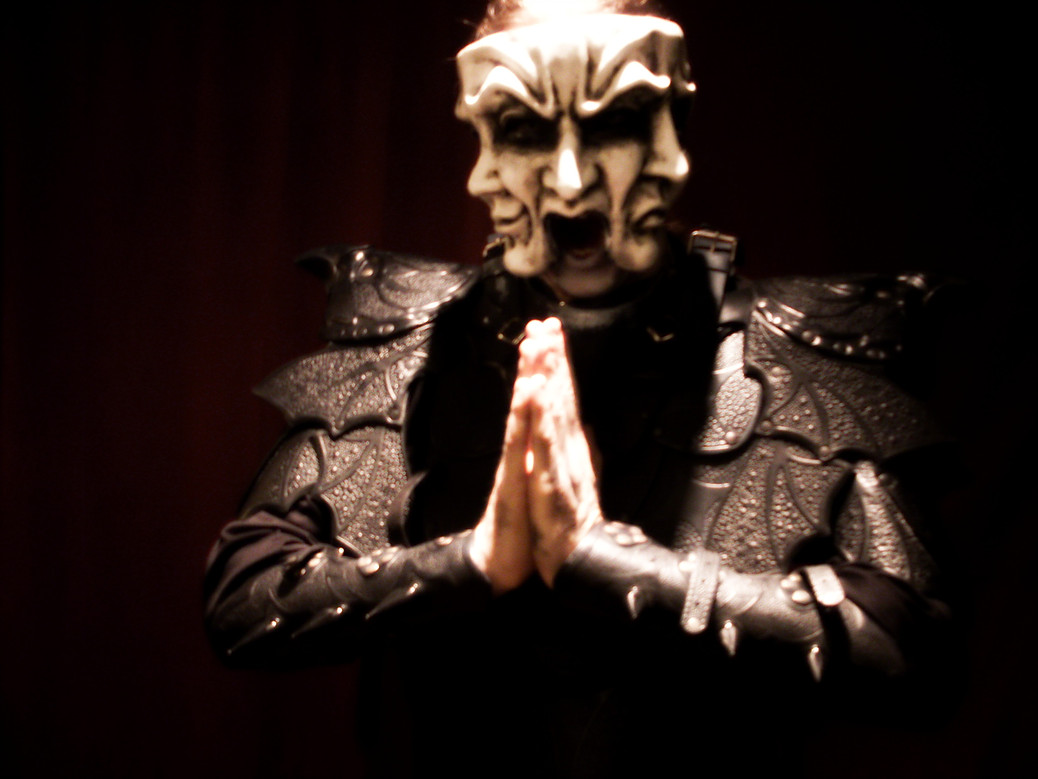 *This is part of our State Of The Art series, showcasing bands every Monday from the featured state. This month's state is Florida.*
Hailing from Tampa, Florida, Sin Scythe (Kevin Nichols) is the one-man mastermind behind the brutally dark and aggressive, blackened death metal project Element of Eclipse. On wax, you'd never know by the immense atmospheric sound that it was created and performed solely by one person. Scythe recorded his first demo for Element of Eclipse back in 2003 and has since released five full-length albums, with 2015's 'HeretiKvlt Manifesto' being the most recent. The first album 'Apocalyptic Life' (2006) was an all-acoustic project with synth and vocals that began laying the groundwork for much heavier things to come. As a distinct evolution from his acoustic beginnings – and packed with high-speed, distorted riffing and blast beats – 'HeretiKvlt Manifesto,' is one of Scythe's most refined and crushing works to date, improving upon the format that was solidified on the previous two records. With a sound that's equal parts Immortal and 'Alters of Madness'-era Morbid Angel, Element of Eclipse delivers powerful extreme metal with a well-executed and crisp production value that propels the music's power and atmosphere to the limits.
Lyrically, Scythe is focused primarily on topics of the occult under the motto, "Become The Spotlight On Illusion And Assert Thou Will Within The World Ov Power!" Other prominent running themes are rebellion, corruption of mankind, and magick. Ultimately, the message seems to promote the idea of becoming one's own god. Staying true to the striking aesthetic and imagery of black metal, Scythe is often photographed in black, spiked armor with corpse paint or a three-sided face mask.
Above all, what Element of Eclipse does successfully is take blackened death metal and put a distinctive Florida spin on it. In contrast to some of the subgenre's more Nordic counterparts, the swampy Tampa underground metal roots remain firmly implanted in the sound. If you're a fan of any form of extreme metal with a bit of technicality, brutality, and plenty of evil, then definitely give Element of Eclipse a listen.