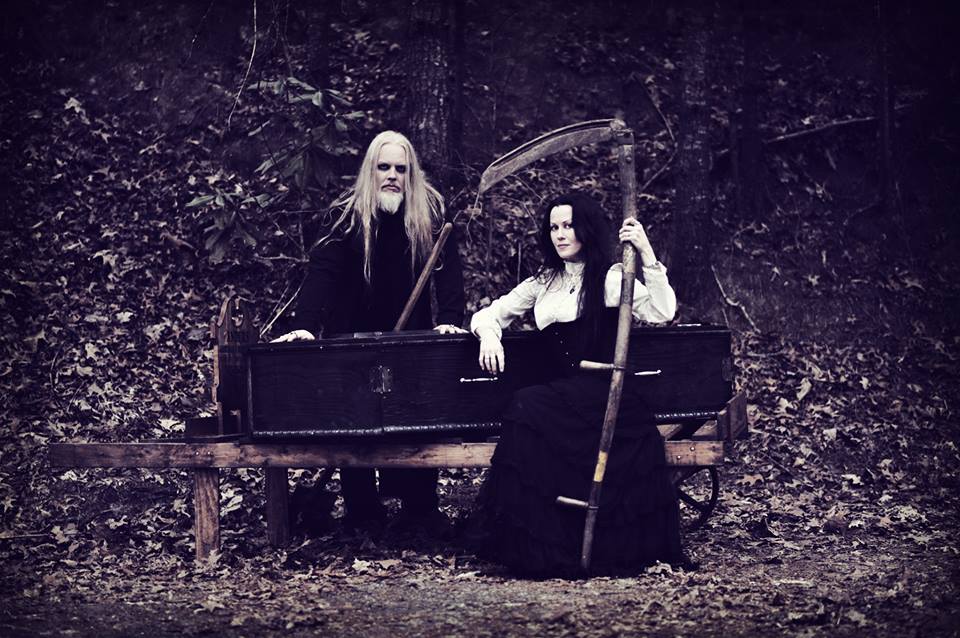 *This is part of our State Of The Art series, showcasing bands every Monday from the featured state.*
This month's state is North Carolina!
Hailing from Transylvania County, North Carolina, Bloody Hammers span a variety of genres from gothic rock to psychedelic doom metal.  Anders Manga, the band's founder/singer/producer/instrumentalist, formed the band in 2012 and released the self-titled album, 'Bloody Hammers' that same year.  Although the band has a revolving lineup of touring members, Manga and his wife, Devallia (also the band's pianist/organist) are the only permanent touring members.  However, this hasn't stopped them from releasing a string of great albums since their genesis, such as 2013's 'Spiritual Relics', 2014's 'Under Satan's Sun', 2016's 'Lovely Sort of Death', and the upcoming 2017 release 'The Horrific Case of Bloody Hammers', set to hit stores July 14.
At first glance at the band's album covers, it's not too difficult to pick out at least a couple of the band's influences due to the horror-inspired, witchcraft imagery.  According to the band, some influences include Black Sabbath, Bauhaus, Alice Cooper, Nick Cave and the Bad Seeds, and Misfits – to name a few.  Although that's just the outside visual, the inside is no different.  Each song from each album transforms the album's satanic symbolism into an auditory horror show that brings forth scenes from an old B-rated horror flick from the 70's.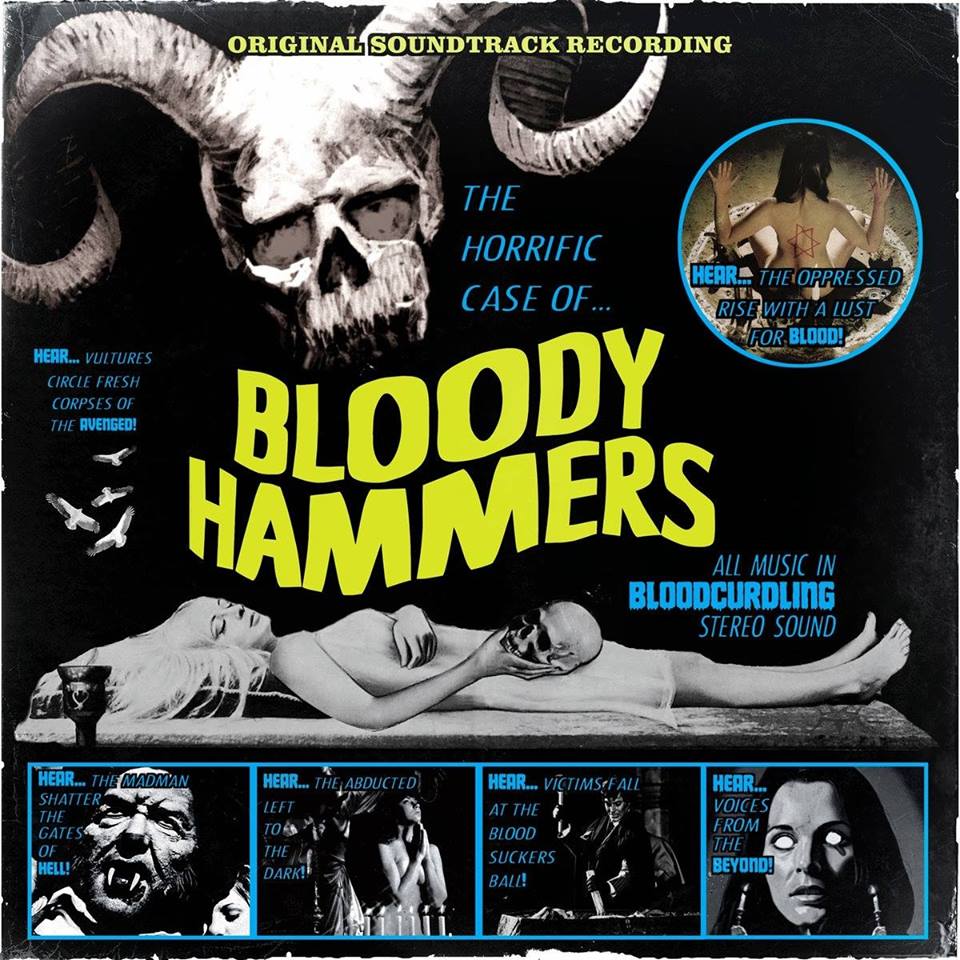 Some songs strengthen the dark gothic foundation on which the Bloody Hammers sound rests, namely "Death Does Us Part" from the 2014 release, 'Under Satan's Sun'.  In an interview, Manga stated:
"I wrote this song about a cliff in Western North Carolina known as 'Lovers Leap' where legend has it couples have leapt to their death over the years. Mine focuses on a couple who went on a crime spree of murder and robbery. The police were tipped on where they were, which ended in a chase to Lovers Leap. Surrounded by the police on the cliff and facing life in prison, they chose to plunge to their death rather than be separated in life."
So, if you're a fan of horror movies, witchcraft, black magic, Satan, or all of the above, get your hands on a Bloody Hammers album and experience the dark side of North Carolina for yourself.  Also, be sure to pick up 'The Horrific Case of Bloody Hammers' on July 14, 2017!