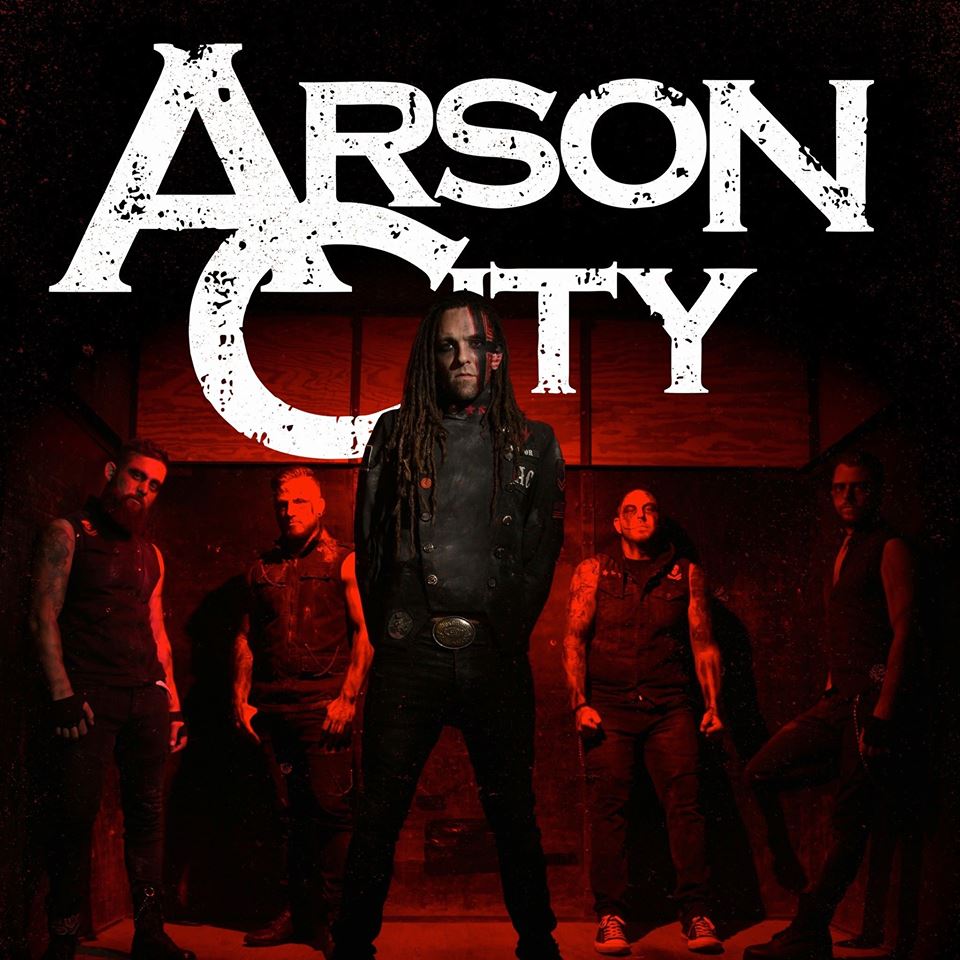 *This is a part of our State Of The Art series, showcasing bands every Monday from the featured state.*
This month's state is Nebraska!
With each State of the Art segment, we explore bands from cities all over the country, but what happens when a band and city are one in the same? Not sure what I mean?  Omaha, Nebraska's Arson City fit that description well with an elaborate vision of each member portraying a fictional city's select citizens: The Mayor (Patrick Michael Wilson) taking care of vocals, The Doctor (Mark Beckenhauer) on rhythm guitar, The Enforcer (Matt Denker) on drums, The Dealer (Matt Dibaise) on lead guitar, and The Con (Matt Oliver) on bass.  Arson City was constructed in mid-2013 when members of several local bands around the Omaha area came together for a collaboration that eventually became the giant it is today.
  According to the band's Facebook page:
"…Arson City is filled with violence, greed, corruption, and is in a constant struggle within itself to maintain hope for those who have nothing, strength to those who need it, and revenge for those seeking it.  Not only has Arson City's music already caught on and gained them strong local and regional backing, members of their fan base have become known as "citizens." These "citizens" come to Arson City performances, portraying their own characters, with their own stories, and have become a huge part of the vision."
The band has gained quite a bit of notoriety to date, sharing the stage with bands like Papa Roach, In This Moment, and Pop Evil as well as releasing 3 albums (2 EP's, and 1 full-length album titled 'The Horror Show') and they plan to increase the city's population by reaching as many potential citizens as possible.  Arson City deliver intense, groove-filled songs that are as powerful as they are catchy.  The band's most well-known single, "City of Fire", describes the violence-stricken imagery of Arson City's unkempt city streets through melodic choruses, heavy hitting drums, and raw untamed guitar riffs led by The Mayor's soulful, yet intense directives.  Check it out below:
Arson City have shown a lot of promise in the recent years and show no signs of stopping.  Be sure to follow them on social media to keep up with all the AC happenings and maybe down the road you, yourself, will become a citizen!
Twitter: @WelcomeToAC
Instagram: arson_city