Awesome news! Our friends Ryan Martinie (bass player of Mudvayne), Bon Lozaga (guitarist extraordinaire from Gong and Tiny Boxes) and Mitch Hull (drummer for Gongzilla, Staxx, Chameleon, War 4 Peace) are again joining forces in Soften the Glare and are hitting the road on their "Mission Possible Tour" for the remainder of September! If you missed their last "The Funky Lady Tour", be sure to watch for their trademark Instrumental, Prog Rock, Jazz, Rock, Funk, Chaos goodness if they land anywhere near you!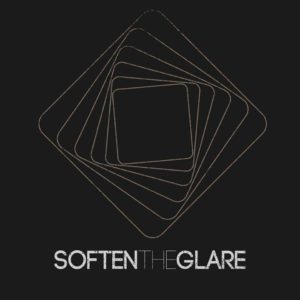 Show dates the "Mission Possible Tour" include:
September 10th in Snow Camp, NC at Camp JuJu
September 17th in Philadelphia, PA at Whiskey Tango
September 18th in Long Branch, NJ at Brighton Bar
September 20th in Wallingford, CT at Cherry Street Station
September 21st in Cranston, RI at 1150 Oak Bar
September 23rd in Marcy, NY at 12 North Sports Bar
September 24th in Rochester, NY at Bug Bar
September 27th in New York City, NY at Drom
September 28th in Clifton, NJ at Dingbatz
September 29th in Fredricksburg, VA at Hard Times Cafe
September 30th in Norfolk, VA at Charlie's American Cafe
Soften the Glare is an instrumental super-group comprised of Jazz/Blues guitar great Bon Lozaga of Gong and Tiny Boxes fame who has been featured with Allan Holdsworth, Kai Eckhardt, David Torn, David Fiuczynski among many others; Rock/Metal bass wizard Ryan Martinie from Mudvayne and Gongzilla/Staxx/Chemeleon/War 4 Peace drummer Mitch Hull. The result of seemingly unrelated specialties is some of the most fun, complex and genre-bending music available anywhere! Jazz, Funk, Metal, Heavy Blues and Rock "with a touch of chaos" as they say. With the depth of talent this trio bring to the table, rest assured that no one will find fault with Soften the Glare's inspirationally fun vibe. So come out and support them on the "Mission Possible" tour. You are guaranteed as much of a good time as they have playing their unique brand of all-encompassing music for you!
Check Soften the Glare out on Facebook for more information!