Release Date:
23 September 2016
Tracklist:
"Forgiveness"
"Memories of Yesterday"
"The Essence"
"The Word 'Source'"
"Return to Nothing"
"Complaisance"
"Consumed"
"The Serpent"
"Quadrant"
"Veil of Doubt"
I am truly honored to be able to review what I would consider one of the best albums I have had the pleasure of listening to this year, bar none. Little did I know then just how significant my first State of the Art choice for Colorado would have on me some six months later. This gem has had me enthralled and engaged from first listen to, hell, I don't know, a 100 or more times now. I know it inside and out; musically and lyrically and it never ceases to move me, often to tears, even to this day. It almost feels like it has become part of me now. An old friend that shares a little piece of my soul. I'll stand today on my original statement of Return to Nothing being damned near perfect. I have seen Source play live (great show!), hung out with them, talked and joked with them offline, interviewed its members Ben Gleason, Dan Crisafulli and Georges OctoBous and would consider all three friends through their music and as individuals on a personal level. All of this from simply choosing to write about Source in my freshman days with the MN staff. An amazing privilege to have this platform from which to share my passion for music, especially from bands as good as Source.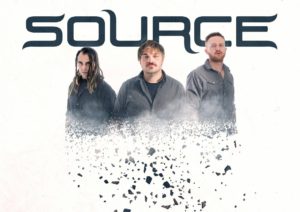 Let's step back a bit and review for those that have kept up with my writing or introduce Source for those not fortunate enough to have been exposed to their musical and emotional alchemy before now. Based out of Boulder, Source was formed just three years ago after guitarist, singer and songwriter Ben Gleason heard Tool and was awestruck. A piano player first, Ben played guitar endlessly after being encouraged to play by the Shaman of an Ayahuasca ceremony and wanting to start a band with the influences of Opeth, Tool and Mastodon to express himself intellectually and emotionally. Dan was brought on board after interviewing for a job at Ben's successful floatation tank business when talk turned to the subject of music and instruments they play. The pair immediately started writing music together, but they needed a drummer that could play comfortably in their unusual time signatures. By happenstance some six months into their search, Georges commented on Ben's Opeth shirt while working out at their local Jiu Jitsu gym, stating that he played drums and had opened for them before. With an invitation to sit in with them, the trio worked through the opening song on Return to Nothing, "Forgiveness". Ben and Dan knew that they had found their drummer and Source was complete. After writing and practicing their music to perfection for over six months, Source opened for The Mansion at The Lion's Lair in Denver. Shortly thereafter, Source was again booked with The Mansion at Sunshine Studios in Colorado Springs where they met Scott Wilson (bassist of Tantric) who convinced the band to let him produce Return to Nothing which then led to an extensive tour with Trapt and eventually a three year record contract with Pavement Entertainment. Three years people. Yes. They are that good. Hard work, passion and talent do, in fact, pay off…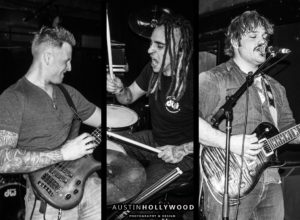 Not willing to wait until September 23rd to own their CD, I excitedly bought the tour only version of Return to Nothing (minus the bonus track "Veil of Doubt" which Ben has since graciously forwarded to me) when I saw Source at DJ & Gina's Lounge in Summerfield, FL with Dark Summer, Super Bob and Trapt. Since then, I have worn… it… out…. Heavy guitar riffs, unusual chord progressions and time signatures, some of the funkiest bass lines available anywhere, deep, soulful vocals and drums from hell abound throughout this masterpiece. While most songs span around the ten minute mark, constant changes in sound, feel and mood assure that there is not one second of uninspired mediocrity anywhere. This is reminiscent of Progressive Rock from the 70's like Yes, Led Zepplin and Kansas that wrote epic songs that finished when the songs were done instead of the industry driven "ten pounds of shit in a five pound bag" mentality that is all too common today. The music of Source is unique in its amalgamation of Progressive Metal, Rock, Hard Rock, Fusion and Psych producing a thick and riveting atmosphere from which pragmatic, overtly positive and poetic lyrics reflect a philosophical perspective on what it means to be human; be it through perceived positive or perceived negative experiences. We can choose to "numb out" as Ben so succinctly puts it, or bask in the joy of experiencing everything our short time here on Earth has to offer us. Grow to our daydream-worthy potential, building off of everyday minutiae instead of focusing on societal notions of happiness quantification. Love the experience of simply living because that is what defines us to ourselves in the end. Deep material here, that is at times bright, other times dark and daunting. Just as life: no qualification needed. Live!  Listen carefully, because this album could improve your view of yourself and the world surrounding you. Starting out appropriately with Source's favorite and first track that they played together as a band, "Forgiveness" was based from Ben's experiences in the float tank as was the title track "Return to Nothing", the beautifully conceived "Consumed" and darkly emotive song "The Essence". Other band favorites like "Memories of Yesterday" was written during a life changing event inspired by a dear friend and Quadrant that is dedicated to Ben's parents smolder with an emotional fire that has yet been realized by the Metal genre in general. Brilliant and breathtaking. This vein of energy is continued through "Complaisance" and my personal favorite "The Serpent" which hits deep and hard in a psychedelic free ride of sentiment and electricity. The bonus track "Veil of Doubt" is a thing of beauty. Not quite as heavy as the rest of the album, but would not convey the same depth if done differently. A perfect end for a perfect album.  Truly inspiring from every angle!
Return to Nothing is nothing short of amazing. An emotional and uplifting journey into your own psyche accompanied by unique arras of musical wonder that most veteran bands would be hard pressed to match. A debut?!? Where the hell does Source go from here? Well, I have it from the Source (pun intended) that the next concept album is almost done and is even more incredible! Stay tuned because Source is about to become a household name!
Source is playing Return to Nothing in its entirety at their CD Release show on September 23 in Boulder at KMG Studios (3063 Sterling Cir #5, Boulder, CO 80301) and is going to be on a recently released tour with Another Lost Year and Artifas!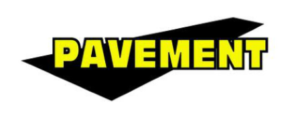 Released on the Pavement Entertainment Record Label
More information on this stellar, game-changing band can be found at:
Facebook  Web  Instagram  SoundCloud  Spotify  Twitter  iTunes  Tumblr  Georges OctoBous: Return to Drumming DVD