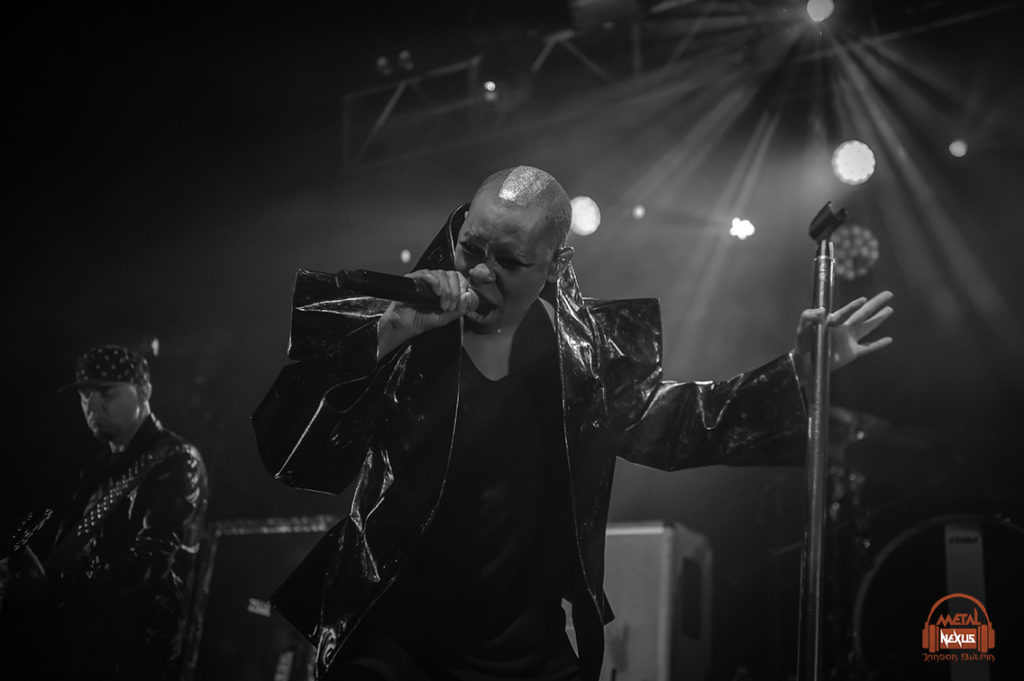 The opening act for Skunk Anansie were Liverpool-based rock band Queen Zee who came out to a three-quarters full venue. Looking sharp, their whole image worked well. As I've said before, I like to see a band look like a band, and these guys ticked that box. Vocalist and guitarist, Zena "Queen Zee" Davine, was an absolute nutter on stage – full of energy that didn't wear out for the whole show, rocking a black string vest, and just going for it!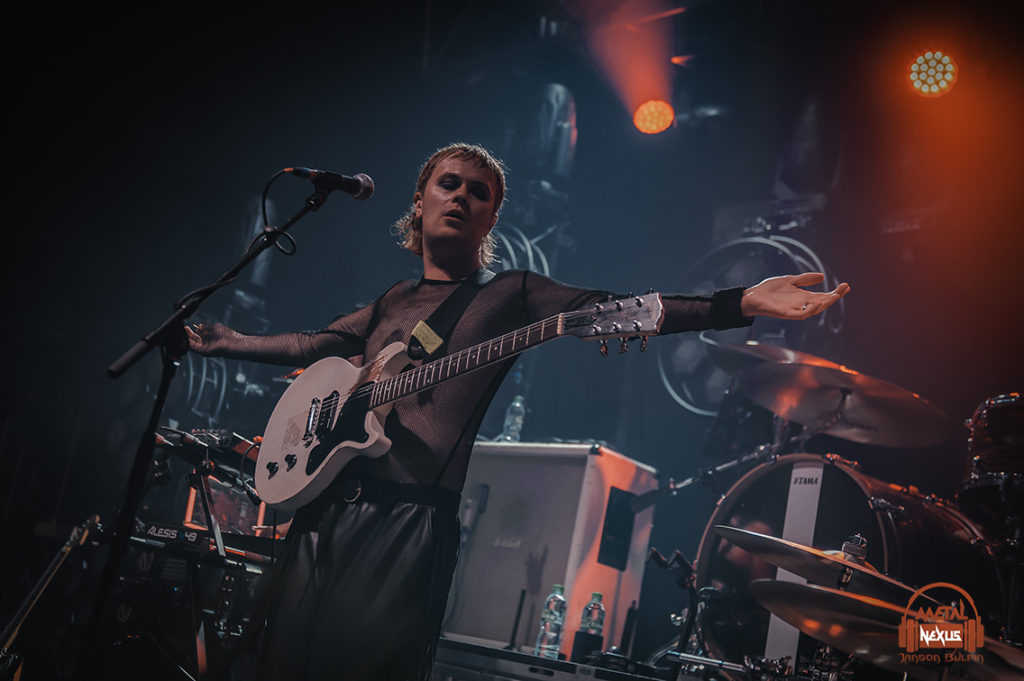 Queen Zee has a really big following, and a lot of people were here to see them tonight for sure. Iggy Pop has said the following about them: "They're strange people from Liverpool. I don't wanna say dirty, they look a little weird, but they rock like crazy." So, if legend Iggy Pop approves, go and check them out.
They played the Reading and Leeds Festival in 2017 on the BBC Music Introducing Stage. You can check out their videos on YouTube, as they do dress up different at most performances, and I would say we had a stripped back looking Queen Zee tonight. Also, they sound heavier live (which is a plus).
This is the 25th anniversary tour for Skunk Anansie. I watched them live back then in a small venue, so it's nice to see them still selling out venues the size of the O2 Bristol, 25 years later (yeah, I've been a fan that long). The first two albums are my favorites, so when I saw the set list before the band hit the stage, I was like, "Yes! They are playing a lot of old tunes."
The crowd were eagerly waiting for the band to approach the stage, then the lights dimmed, and the crowd roared for Skin, Ace, Cass and Mark to hit the stage. I heard a guitar plug in, then the drum and bass intro to "Charlie Big Potato" off the album 'Post Orgasmic Chill.' That made the sold-out crowd go even more crazy. What an opening track! With that, an open hi-hat groove from drummer Mark Richardson, that crunching riff from guitarist Ace, and then Skin's vocals (which were insanely good) – a truly hairs standing on end moment. With founding member Cass Lewis on bass, these tunes are all heavy in the bass department, which helps your neck and head to bounce.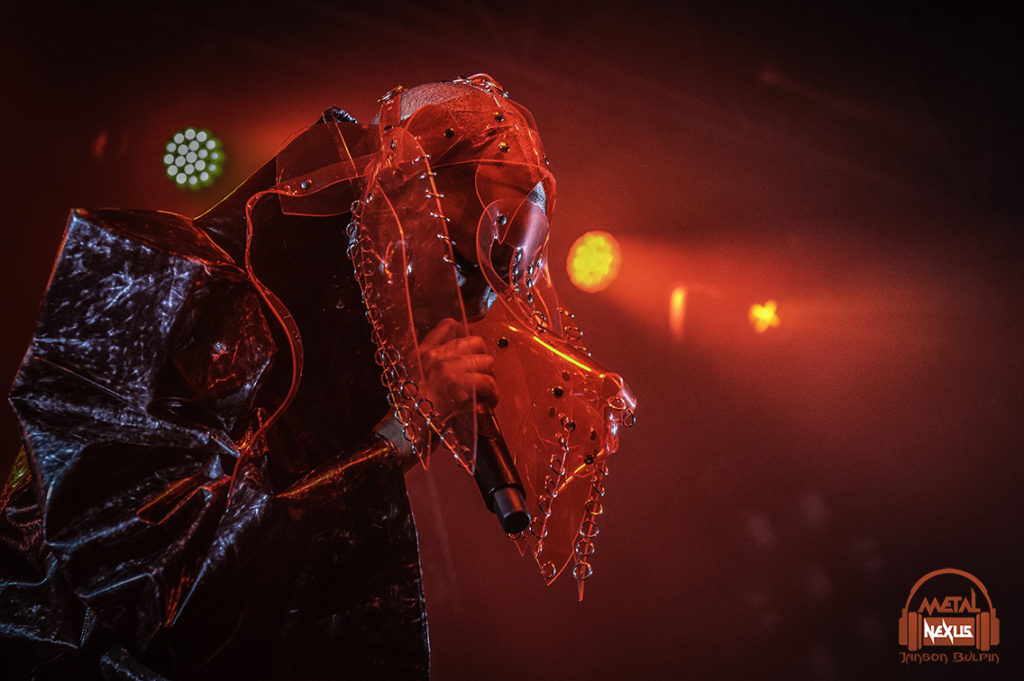 I would like to put a challenge out: Go to a Skunk Anansie concert and don't move. I believe it's impossible, like being told you can't suck a Fruit Pastille sweet without chewing, or not licking your lips whilst eating a donut.
Next up, the mellow intro to "Because of You" rang out through the O2 and then the track came in full tilt. Skin and crew had the attention of the audience from start to finish of the concert. Track three, "All in the Name of Pity" is a neck breaking, head bouncing tune off their 1995 debut album 'Paranoid and Sunburnt' (which is class all the way through). During this track, Skin jumped down into the press pit and was pulled up by an audience member to stand on the barrier and sing above the crowd.
A bit of trivia: The guy whose hand she held is a fan of the band and has been to 150 of their concerts. Skin recognizes him and trusts him when he attends. She also got the crowd to shout his name at a concert not that long ago – Wow! 150 concerts? Fair play to you, sir. Sorry, I didn't catch his name, but you can see him in the photos.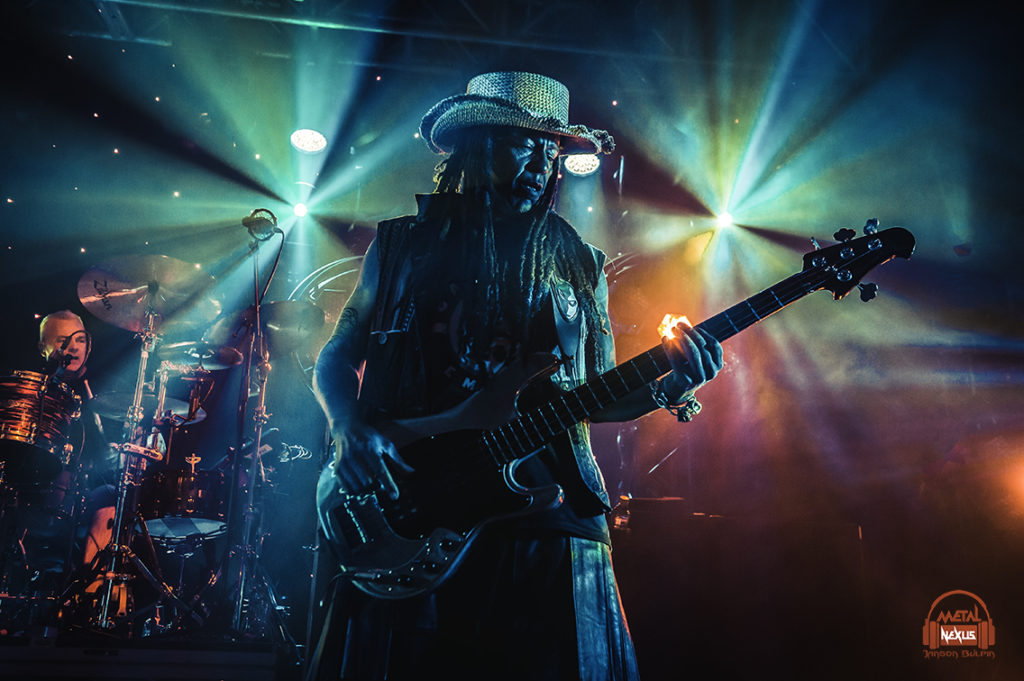 Later on, while I was upstairs on the balcony, they played "Weak," which was their fourth single released. The whole place was shaking. I loved the fact that they played lots of old tracks for the die-hard fans. They did mix it up, and Skin announced a new track they haven't recorded yet. They didn't say what it was called, but the lyrics sounded like, "This means war," and was repeated in the chorus, so I'm going with that. Skin said it will rip your face off and she was not lying. It was a heavy, melodic beauty, and I can't wait for that to be released. They also played their new single called "What You Do for Love" off their new album '25Live@25.' This song is so much better live, as you need to see their energy to believe what a show it is. Skin was also wearing the black shoulder pads with spikes and feathers off the cover. It's a shame I was only allowed to shoot three songs, as she looked amazing.
Well if you are not aware of Skunk Anansie, you need to be. Give them a listen for sure, and if you are not hooked, I will be surprised.