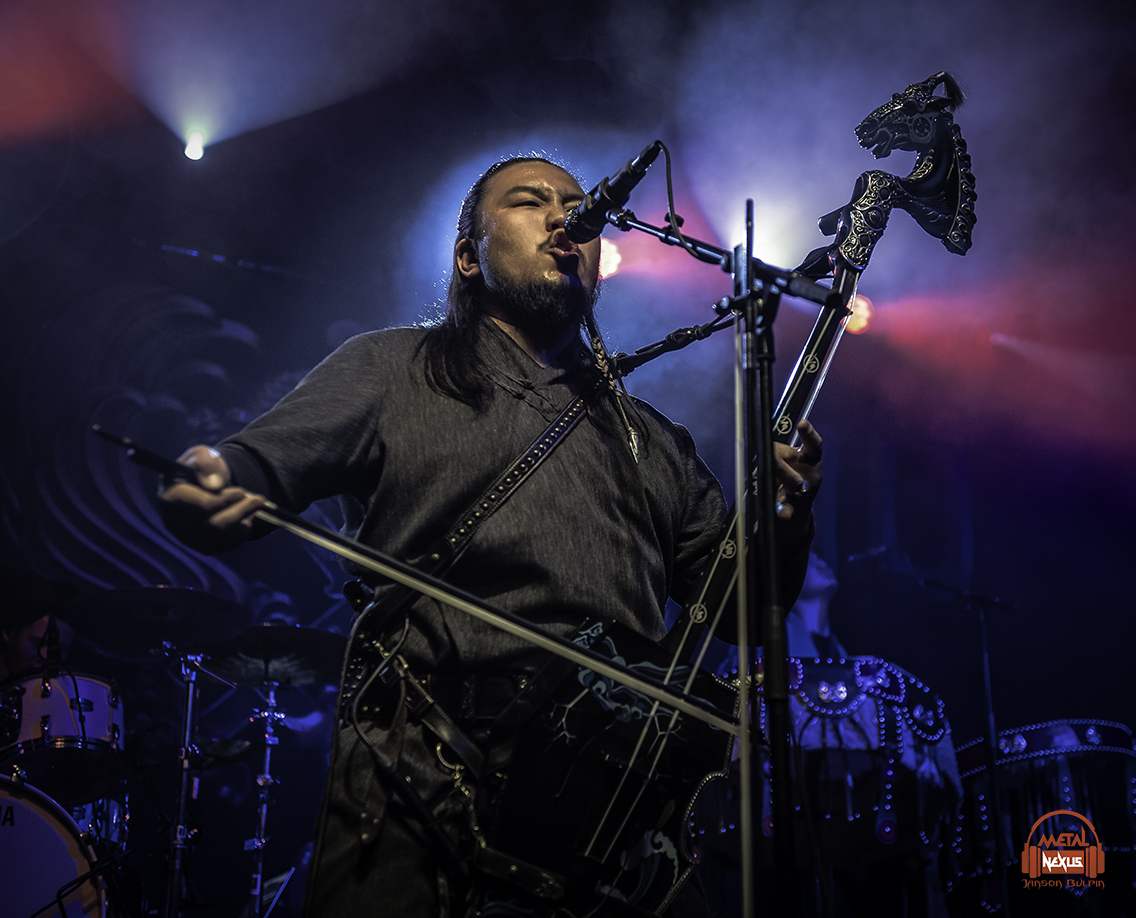 *This is part of our "Aftershock Festival 2019 Spotlight" where we branch out and focus on some of the up-and-coming bands that fans can see at this year's Aftershock Festival on October 11th – 13th.  This week, we're checking out THE HU*
Mongolian phenomenon, The HU (derived from the Mongolian root word "hu" for human beings) will be bringing their one-of-a-kind brand of "hunnu rock" to Sacramento this October. Infusing elements of Western rock and metal music along with traditional Mongolian instruments (like a horsehead fiddle and Jaw harp) and guttural throat singing, The HU have become online, viral sensations, having already racked up over 22 million views of their two YouTube videos, "Yuve Yuve Yu" and "Wolf Totem" this year. In addition to their rapid rise to Internet fame, The HU – who originally formed in November of 2018 – have been mesmerizing audiences worldwide with their hypnotic beats and powerful stage shows. Just recently, Metal Nexus caught up with The HU at UK's SWX Bristol. Check out the full show review and photo gallery here.
In the band's most popular (and most viral) music video "Yuve Yuve Yu" (What's going on?), they cover the historical impact of Genghis Khan on modern-day culture, a theme that also carries over to the title of The HU's upcoming full-length debut, 'Gereg' – a name that refers to a diplomatic "passport" used during the Genghis Khan era. The highly-anticipated new album is set to release on September 13th, 2019 via Eleven Seven Label Group.
Consisting of "Gala" (lead throat singing, horsehead fiddle), "Enkush" (lead horsehead fiddle, throat singing), "Jaya" (Jaw harp, flute, throat singing), and "Temka" (lute, backing vocals), The HU are undoubtedly unlike any other act to have graced the Aftershock Festival stages, and are surely not to be missed. "When we do this, we try to spiritually express this beautiful thing about Mongolian music. We think we will talk to everyone's soul through our music," describes Temka.
Make sure to find a good spot to check out The HU on Sunday of the festival (official set time to be announced) and don't forget to grab your Aftershock tickets here.