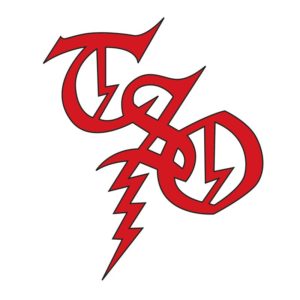 Trans–Siberian Orchestra 2016:
| | | |
| --- | --- | --- |
| Al Pitrelli – Guitar | Andrew Ross – Vocals | Angus Clark – Guitar |
| April Berry – Guitar | Asha Mevlana – Strings | Autumn Guzzardi – Vocals |
| Ava Davis – Vocals | Bart Satto – Vocals | Bryan Hicks – Storyteller |
| Chloe Lowery – Vocals | Chris Caffery – Guitar | Dave Z – Bass |
| Derek Wieland – Keyboards | Dustin Brayley – Vocals | Babriela Guncikova – Vocals |
| Georgia Napolitano – Vocals | Jane Nangini – Keyboards | Jeff Plate – Drums |
| Jeff Scott Soto – Vocals | Jodi Katz – Vocals | John Brink – Vocals |
| John Lee Middleton – Bass | John O. Reilly – Drums | Kayla Reeves – Vocals |
| Lisa Lavie – Vocals | Mee Eun Kim – Keyboards | Natalya Rose Piette – Vocals |
| Paul O'Neill – founder/guitar | Philip Brandon – Storyteller | Rob Evan – Vocals |
| Robin Borneman – Vocals | Roddy Chong – Strings | Russell Allen – Vocals |
| | Vitalij Kuprij – Keyboards | |
Tran-Siberian Orchestra is the brainchild brought to fruition by the genius of writer/guitarist/producer/etc. extraordinaire Paul O'Neill. Growing up in New York City, O'Neill was exposed to everything ranging from Broadway musicals, to Motown to singer-songwriter greats like Jim Croce and Harry Chapin. As he got older, Paul began playing guitar in the touring band for Jesus Christ Superstar and Hair before being brought on with the management company, Leber–Krebs in the later portion of the 1970's. With clients such as Aerosmith, Ted Nugent, AC/CD, Def Leppard, The Scorpians, The New York Dolls and a plethora of other A-List bands, O'Neill's influences and influence gained a huge market share, putting him at the top of the promotional game. After a stint as a major concert promoter in Japan during the 1980's, he returned to the States to write and produce full-time.
Having led the in the production of Aerosmith's Classic Live I and II albums, Paul was busy producing Savatage's classic, conceptual albums like Hall of the Mountain King (one of the best albums ever created, in my humble opinion), Gutter Ballet, Streets: A Rock Opera and Dead Winter Dead thus introducing him to Jon Oliva, Bob Kinkel, Al Pitrelli and legendary studio engineer Dave Wittman (also of Kiss, Peter Frampton and Billy Idol engineering fame). Together, this quintet of talented superstars became the core collaborators for O'Neill's larger than life conception for Tran–Siberian Orchestra. From the TSO website, Paul O'Neill states: "The whole idea was to create a progressive rock band that would push the boundaries (of the genre) further than any group before… Way, way further." He goes on to say: "I wanted to take the very best of all the forms of music I grew up on and merge them into a new style. Basically I was building on the work of everybody I worshiped: the rock opera parts from bands like The Who; the marriage of classical and rock from bands like Emerson, Lake & Palmer and Queen; the over-the-top light show from bands like Pink Floyd… I always wanted to do a full rock opera with a full progressive band and at least 18 lead singers."
Once the concept had been organized into a cohesive package, O'Neill presented his grand scheme to Atlantic Records who financed Romanov, which was tentatively set as TSO's first release. With original plan to do six rock operas, a Christmas themed trilogy and a couple of normal, Progressive Rock albums, Romanov was shelved and the first Christmas album Christmas Eve and Other Stories took the debut spot on October 15, 1996 and eventually went double platinum. Soon thereafter and sharing multi-platinum statuses came 1998's release of The Christmas Attic and the last of the trilogy, The Lost Christmas Eve in 2004. In the midst of completing the holiday trilogy, Beethoven's Last Night, the first non-holiday rock opera was released in 2000 followed by Night Castle in 2009, Dreams of Fireflies in 2012, Letters from the Labyrinth in 2015 and the Ghost of Christmas Eve on October 21, 2016. Knowing that music and the arts have enormous emotional power, Tran-Siberian Orchestra goes to great lengths to produce music that far surpasses the overwhelming talents of the combined individuals of the band at any point in time. Again, from the TSO website, O'Neill says: "We always try to write melodies that are so infectious they don't need lyrics and lyrics so poetic that they don't need a melody, but when you combine the two together they create an alloy where the sum of the parts is greater than the whole. Once those songs are woven together into a tapestry they create a story which gives each song a third dimension". With over 10 million albums sold, consider that a job well done! Even with music of such a high caliber, it is only half of the Tran-Siberian Orchestra concept; performances being the other half.
Since first hitting the road in 1999 for their annual November through December tours, TSO has had $20 million plus in production, performed to over 100 million people in over eighty cities, sold almost $300 million in tickets and donated over $11 million to local charities all over the United States. Impressive on paper but much more spectacular from audience seats!
Even before TSO was born, I have been a huge fan of Savatage and seen them on countless occasions at venues from Ohio all the way down to Florida. Once hearing that my musical heroes were starting a new concept band, I was in. Christmas and seasonal music have always held a special place for me, so this was no stretch and a concept of inspired genius from "go" in my opinion. Since their inception, I have only missed two shows, but seeing them more than once on a couple of occasions over the last sixteen years makes up for the faux pas. I can remember when the tour would fill a couple thousand seats at most in the early days that now sell out every year in the 15,000 seat (probably closer to a 10,000 seat show with the enormous size of the stages taking up so much space) Veterans Memorial Arena in Jacksonville, FL. Friends and family that normally despise "that Heavy Metal" have gone once and been hooked for years now after being dragged along by myself and fellow fans. Even my mom was mesmerized by the showmanship TSO displayed after seeing them for the first time this year in North Carolina saying "the music is not normally my thing but I had a really great time!". Is this the same person that continuously barked at me for playing music too loud when growing up? What the hell?!? But I digress… Since my kids have been old enough to go to concerts, the Tran-Siberian Orchestra shows have become a family tradition that we have shared with close family friends for well over ten years now. The season would just not be complete without a TSO show anymore. As soon as Thanksgiving is over, my wife and I are badgered with "when is TSO coming this year?" until we have our tickets in hand. As always, just before the show, members of Tran-Siberian Orchestra present a check to a local charity as a percentage of ticket sales; this year to our veterans whom the band praises throughout every concert, every year. Being a veteran, I always find their relentless support of our troops deeply moving and 100% genuine. Just another reason to love this group of artists even more! Once the curtains went up, nothing could have prepared us for the spectacle that awaited us; even after seeing them so many times in the past. With increased use of fancier lasers, pyrotechnics, unbelievably complex lighting, strategically placed smoke, real snow, raised platforms, catwalks and four enormous video screens, TSO has pulled out all of the stops and elevated their show beyond anything they have ever done before. Presented with a video introduction, the stage morphed visually and aurally before going into the story telling portion of the show and a favorite for both of my kids (while I was allowed to take many of the pictures accompanying this article for the first three songs of the show through the generosity of band itself and the venue; for fun, all the rest of the pictures are cell phone pics taken by my kids and wife). While the basic plot has changed slightly over the years, the audience is presented with a storyteller between songs ranging from traditional favorites like "O Come All Ye Faithful / O Holy Night" and "What Child Is This?" to modern classics like "Christmas Eve (Sarajevo 12/24)" and "Wizards of Winter", which always brings the house down. Various vocalists and iterations of the band's choir sing in styles ranging from pure operatic to smoky Blues, accompanied by a local string orchestra, screaming guitars, blasting drums, beautiful piano/keyboards, violin and about every conceivable combination thereof. Platforms rise, carrying various band members to catwalks extending out over the audience, giving everyone in the audience a front row seat view of this stellar band. Flash pots explode, lasers fly and screens project visually what the band plays musically; a brilliant balance of sight and sound, one not allowed to distract from the other. Upon completion of the story portion of the floor, Al Pitrelli introduces everyone before whipping the audience into a frenzy and saying "We would like to play some more music. Check this out!". Oh, it was on! Let the Rock show begin! Playing classically influenced Metal pieces like "Requiem (The Fifth)" and "Christmas Canon Rock" to originals like "The Ghosts of Christmas Eve" and "Mountain Labyrinth", tension is built as fire dances from one side of the stage to the other as lasers and lights provide visual release as musical release is needed. At the end of the show, TSO blew the roof off with an unprecedented, full on fireworks display finale. No "couple of flash bangs and some lasers", but a full on, wall of flame from the floors, sparks falling from the light racks, aerial display of pyrotechnic wonder. Every year we leave wondering what else could they could possibly do to progress their show and the following year TSO miraculously outdoes themselves. Without exception. Every single year. When incredible musical virtuosity meets this kind of stage show, magic is created and the wizardry of TSO are unrelenting in their quest for "the next, greatest thing". Best concerts ever. Period!  Once the show is over, do you want to meet the band?  No problem!  They always host a post show meet and greet and do not leave until the last fan has had time with them.  They are more enthusiastic about meeting you than you are meeting them!
Alright. As stated above, my mom just saw TSO for the very first time a couple of weeks ago and immediately started playing "twenty questions" with me about the band, knowing I have been a huge fan for years. She asked me to explain here how they landed on the Trans-Siberian Orchestra name. For all of those curious minds that want to know (and don't already know), here you go: After just completing and turning their first album over to Atlantic Records, co-founder Paul O'Neill was asked what the name of the band was going to be. The records were going to press the following morning and the record company was going to give them a name that they would have to live with if a decision was not immediately made. With quick resolve, O'Neill considered his travels to Russia in the 80's and having been fascinated by the juxtaposition of the naturally, beautiful landscape in such a harsh and unforgiving environment when visiting Siberia. It struck him that the Trans-Siberian Railroad had provided safe passage for countless people for years. In a stroke of philosophical genius, Paul is said to have stated: "Life, too, can be incredibly beautiful but also incredibly harsh and unforgiving. Music is the one thing we all have in common that moves across it in relative safety. So we decided to call the band Trans-Siberian Orchestra. It was a little philosophical but we liked the initials, TSO, and the fact that it was different. And it still sounded good in the morning." There you go mom!
If you missed them this year, fear not. There is always next year and will assuredly outdo themselves yet again!
For more information on Trans-Siberian Orchestra check them out on Web  Facebook  Instagram  Soundcloud