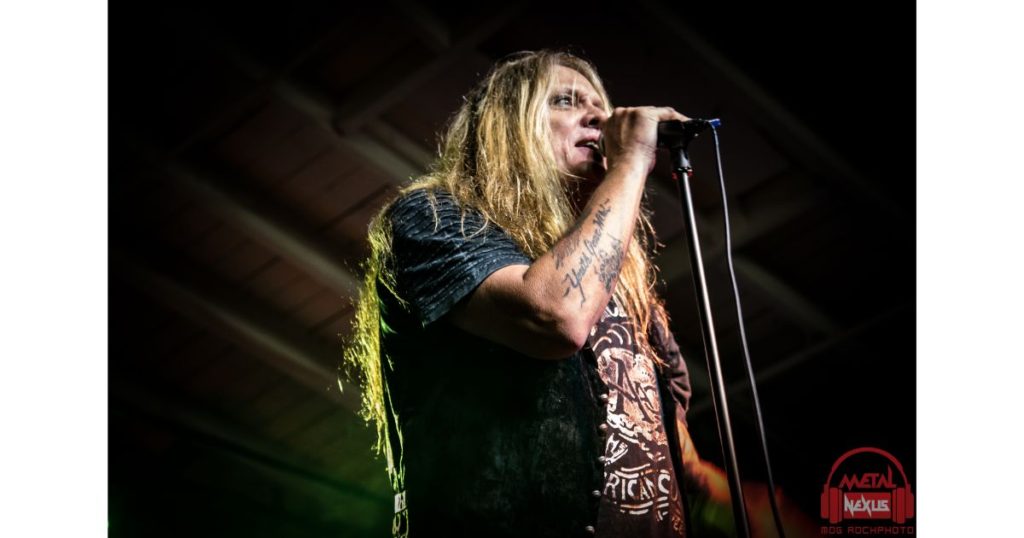 "Good God bless my soul…I need a fix of rock n' roll". Thanks to Sebastian Bach, I recently got that fix and got to hear those exact lyrics live again for well, I'm not even sure how many times now. Let's rewind for a second..
January 24th 1989, 4 dudes from New Jersey, along with a Canadian transplant, released their self titled debut album 'Skid Row,' an album that at the time quickly became an album that I could have swore was written with me in mind. At that time a ton pop artists ruled the Billboard charts as well as dominated MTV, rap was just really starting find it's place in the world and Hair Metal (yep, I said it. Suck it, Trunk) was still in full swing. Headbangers Ball was a staple of every self respecting heavy metal fans' Saturday night. I was 13 years old, running around with kids that were probably too old for me to be hanging out with and I was already a fucking handful. Cigarettes? Smoked'em. Beer? I had a few by then already. Snuck out and hung with those too old to be friends with friends at all hours of the night? Yep, and even hung out on random rooftops of buildings with my partner in crime, Eddie. No idea why on that last one, but we always had a blast just seeing if we could get up there. You can see where I am going with this..we WERE, the "Youth Gone Wild." Now we're just the "Middle Aged Gone..who knows where."
A long time has passed since I could say that I was "another misfit kid in another burned out town." Or that I was "sleazin' in the city and lookin' for a fight". Now, I'm still a misfit but, dare I say responsible adult with a wife, kid, and a mortgage. Doing this side hussle game of concert photography, I have been able to see a ton of bands, meet a ton of rockstars (if thats even still a relevant term) many of them the ones from my youth. I've hung out with a lot of the people I grew up listening to and had plastered on my walls. I've had some pretty rad experiences with some of them as well as hung with some who ended up being absolute nightmares. Shit, I've even had some of THEM contact ME because by some chance they came across some of my photography and actually dug it. Talk about surreal. Life is fucking strange.
Alright, shut up already! I hear ya. You're here for a show review, I get to it. All of this is just to help sum up this love of Skid Row music I have. First 2 albums mainly. At least every other year I either see Skid Row or Sebastian Bach in concert. Whenever one of the 2 come even close to my area, I'm there. Unfortunately, for whatever reason, the guys in Skid Row and Sebastian Bach just can't seem to squash whatever issues they have and get back together. I honestly don't think this one is a reunion that ever has a chance of happening and thats a shame. With that said their debut album turned 30 years old this year and Sebastian Bach hit the road on what was dubbed the "Skid Row 30th Anniverary Tour." The tour rolled through Lexington, Kentucky. A couple weeks back. Yep, it's been a couple weeks and my editor here at Metal Nexus is probably ready to bash my head in so, let's get rolling…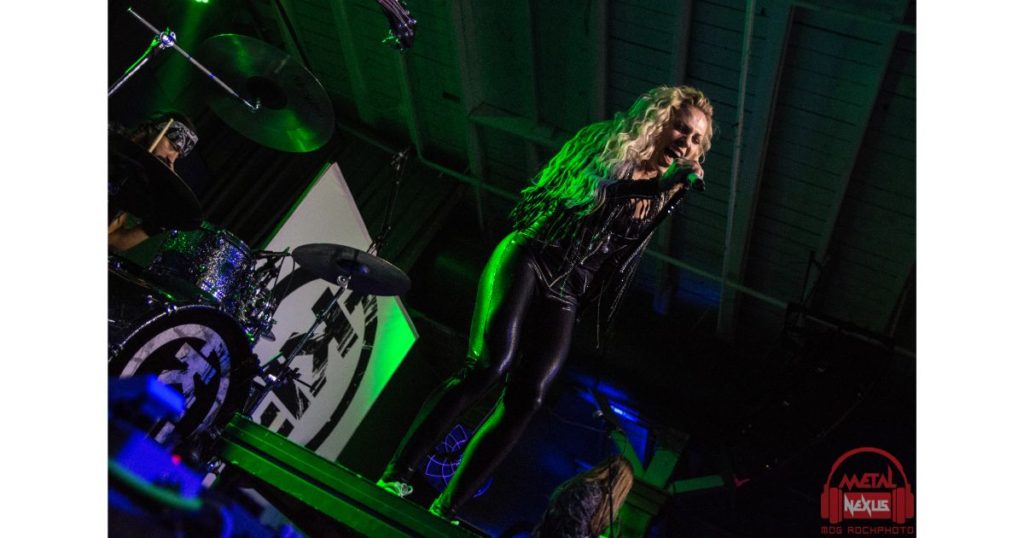 The opening act of the tour is Kobra And The Lotus, a hard rock/metal band hailing from Alberta, Canada made up of singer Kobra Paige, guitar duo Jasio Kulakowski/Ronny Gutierrez, bass player Brad Kennedy and Marcus Lee on drums. This is a band who up until the show I had never seen live or had even heard a single note of their music. I had heard the name and knew who they were, I'm just really behind on a lot of newer bands. I tend to stay stuck in the sludge, stoner, and classic rock genres, only peeking out every now and then to check out newer bands. I'm old and stuck in my ways, I guess. All that said, I got into town and to the venue, Manchester Music Hall, way later than I had wanted to and the line outside was already down the front and side of the building and wrapped around the parking lot. By the time I had made it inside and convinced the lady at the door that I had photo credentials (someone forgot to leave them at the will call) Kobra And The Lotus had already taken the stage and were in full swing. I managed to make it to the photo pit before the 3 song limit to shoot was up. Overall, the band seemed to go over very well with the crowd provided a solid warm up for what was to come.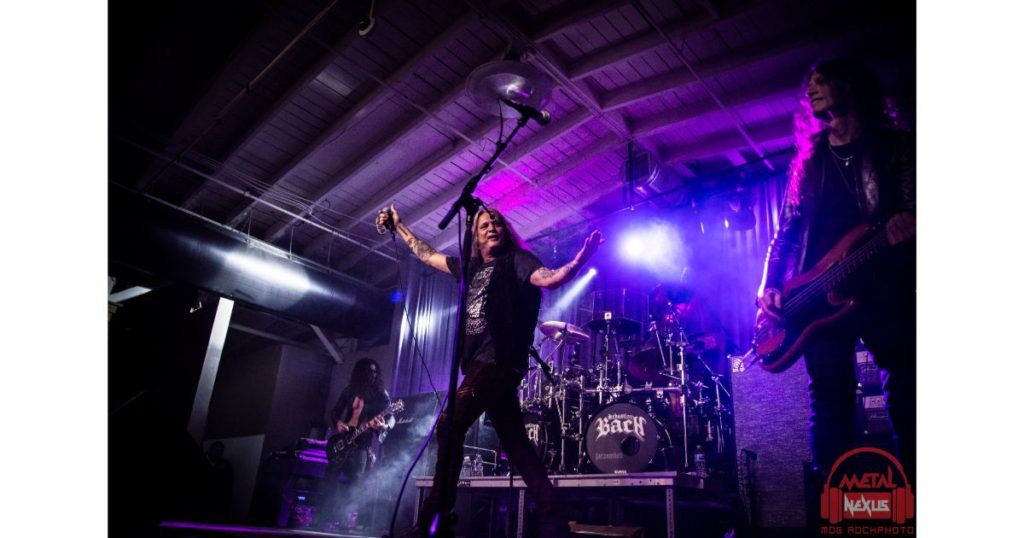 Enter Sebastian Bach. Sebastian and his solo band made up long time members Bobby Jarzombek on drums, Rob De Luca on bass and Brent woods on guitar took the stage. The band opened with "Tornado" which was half of the last track on the Skid Row debut albums. I had looked up the setlist before hand just to see what other classics Bas would throw in and when I saw "Torando" was the opener I thought that was a bit strange to open with. That all changed at the show, it worked out perfect. From "Tornado" the band tore into "Forever," a track that was left off of the debut only and later released on the '40 Seasons: The Best of Skid Row' album released in 1998 and is now included as a bonus track on the 30th Anniverary reissue of the Skid Row debut.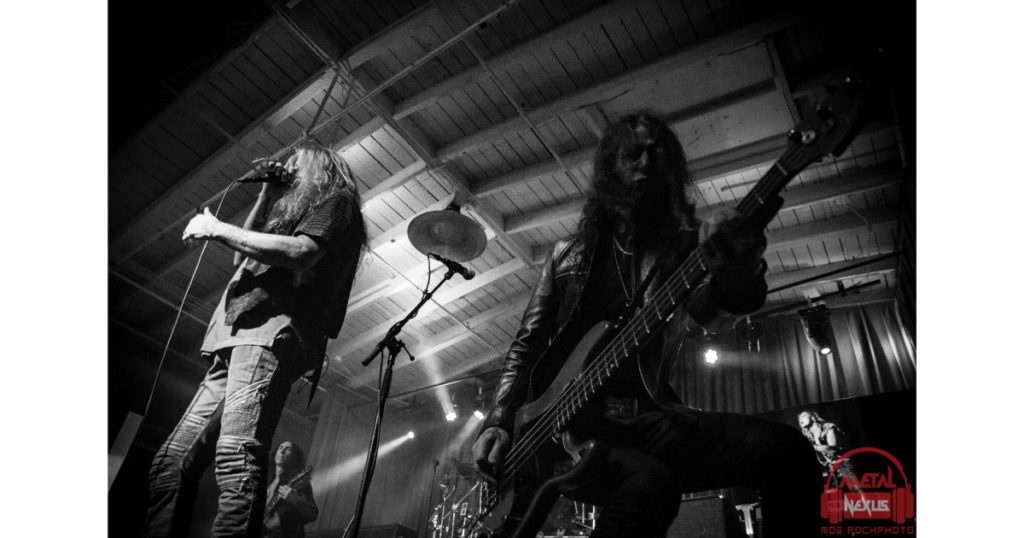 With the first two songs out of the way, Sebastian and his band kicked off the actual debut album track by track. As with the band opening "Tornado" not making any sense to me at first, when I had heard how the stage show was being played out, I was pretty unsure of how I would dig it. Again, I ended up being wrong. Bas had the stage set up basically like a jam room/music room in someones house in a way. Two big flat panel TV's were set up above the guitar and bass amps. The TV's played a photo montage of basically old photos of Bas from thought his career and even some childhood photos. Every now and then in between songs he would tell a story or make fun of whatever photo was on the screen. I have seen the Bas plenty of times live and even met him once which was a super awkward encounter (maybe i'll tell you about it someday but I doubt it). Most of the time he is always good live and in a good mood and others…we all have bad days. At this show, the man was in great spirits and was on fire.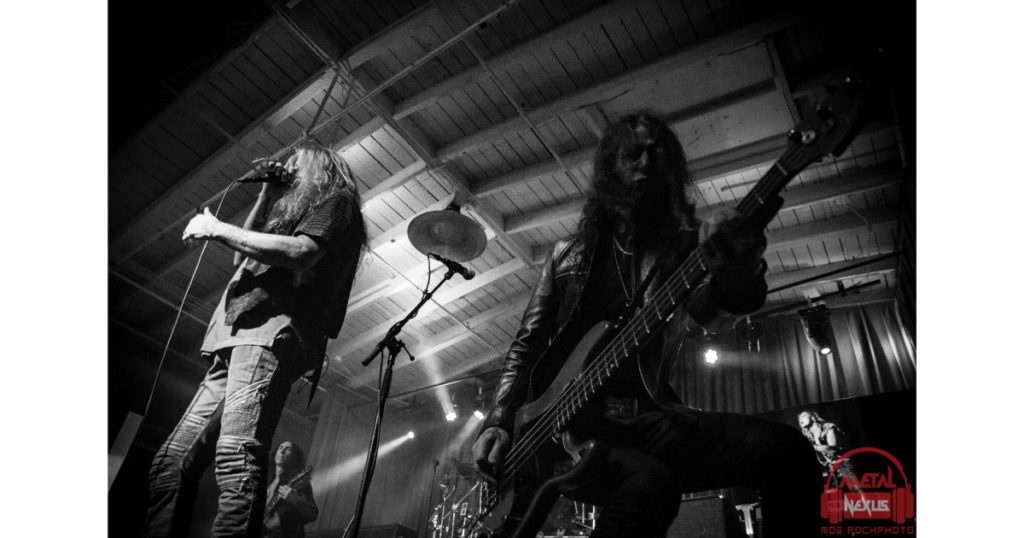 Another shtick in the show was the turntable on the stage. This concert was literally everyone in the crowd listening to the album live and track by track and Sebastian incorporated the turntable into the whole deal. After "Big Guns," the first track on the debut ended, Sebastian jokingly said "this next track, ahh shit, you're here you have the album. You already know what's next" and they ripped into one my my favorites "Sweet Little Sister" into "Can't Stand The Heartache" which was cool to finally hear live, in the words of the Bas "you have the album, you know whats next." Once all the songs from the first side of the album were played, Sebastian flipped the record over, dropped the needle and the band kicked into "Youth Gone Wild" the first song on the 2nd side, of course. I know it sounds odd but really, it all worked out really well. It was a live record listening party. Overall the show was fantastic. I haven't heard Sebastian sound so great in a long time. He always sounds good but on this tour, he's singing like a man with something to prove. Someone to carry the torch and celebrate that first album. As far as the band themselves…always solid. It's always a little weird to hear Skid Row songs with one guitar player but Brent Woods handles it pretty damn good. Rob and Bobby are a super tight rhythm section as well.
The evenings encore consisted of "Slave To The Grind," an a capella version of "Wasted Time" which Sebastian dedicated to someone in the crowd who had told him in a meet and greet about having a family member was struggling with an addiction issue. If you don't believe anything I have said about Sebastian's voice look it up on YouTube. Seriously, go do it, I'll wait. His voice is as strong as ever. While I would have loved for the band to kick in at a certain point and finish it out because it is one of my favorite songs, it was perfect as it was. The band closed out the night with a blistering version of "Monkey Business."
If you have a chance to make it out to catch a date on the tour, do it. Seriously, you'll be pissed later if you don't. And keep your fingers crossed when the 30th anniversary of the "Slave To The Grind" album rolls around. I'll catch multiple dates on that tour. Over and Out.