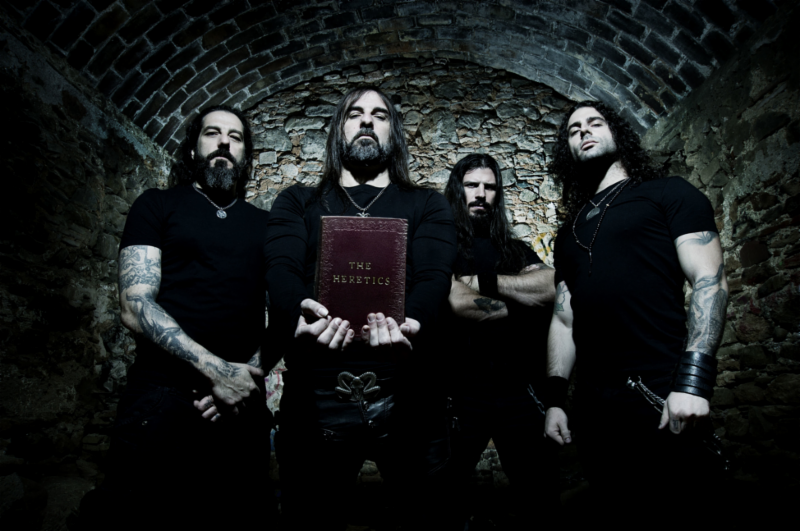 ROTTING CHRIST was one of the very first Greek metal band to break out of the Greek underground, and taste worldwide appreciation. With a staggering number of albums under their belt already, the band doesn't seem to halt any soon, as they prepare to release their 13th studio album. 'The Heretics' is just around the corner, releasing this coming week on February 15th via Season Of Mist.
The band has already released a couple of tracks from the forthcoming album, such as 'Heaven and Hell and Fire' and 'The Raven'. Now adding on to the excitement, the Greeks have put out yet another track titled, 'Ветры злые (Vetry Zlye)'. It features Irina Zybina (GRAI) and is themed in Russian.
Frontman Sakis Tolis comments on behalf of the band as follows:
"Dear fellows, I am in the pleasant position to present to you another new song I wrote for Rotting Christ; 'Ветры злые' (Vetry Zlye),' a song that was influenced by paganism and specifically from the Slavic pagan religions through the history of time and exalts the power of mother nature.
I Hope you will enjoy the (probably) most melodic song from our upcoming album 'The Heretics,' which is accompanied by the beautiful voice of Irina Zybina."
As Sakis said, the song definitely sounds very melodic and very ambient, the latter of which ROTTING CHRIST has always been incorporating in their sacrilegious music. A perfect tune and composition to honour Europe's past culture, paganism, and mother nature as a whole. Stream the beautiful and harrowing track below.
ROTTING CHRIST have previously revealed the album artwork, created by Maximos Manolis, and album details of 'The Heretics.' All info can be found below. Don't wait anymore! Pre-order your copy of the album right here.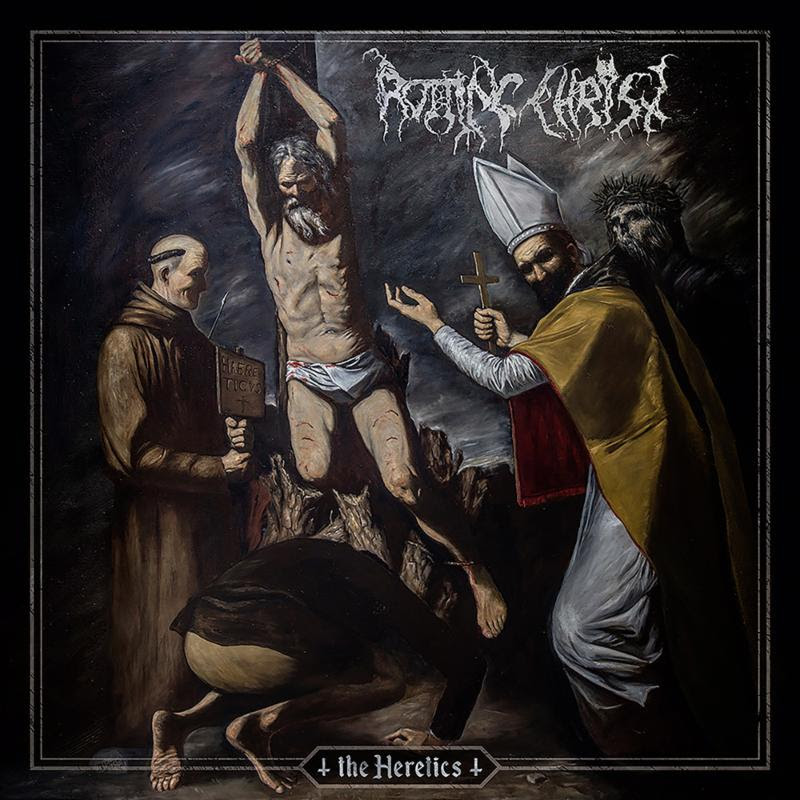 Track list:
In The Name of God
Vetry Zlye (Ветры злые)
Heaven and Hell and Fire
Hallowed Be Thy Name
Dies Irae
I Believe (ΠΙΣΤΕΥΩ)
Fire God And Fear
The Voice of the Universe
The New Messiah
The Raven
The Sons of Hell*
   *deluxe edition only