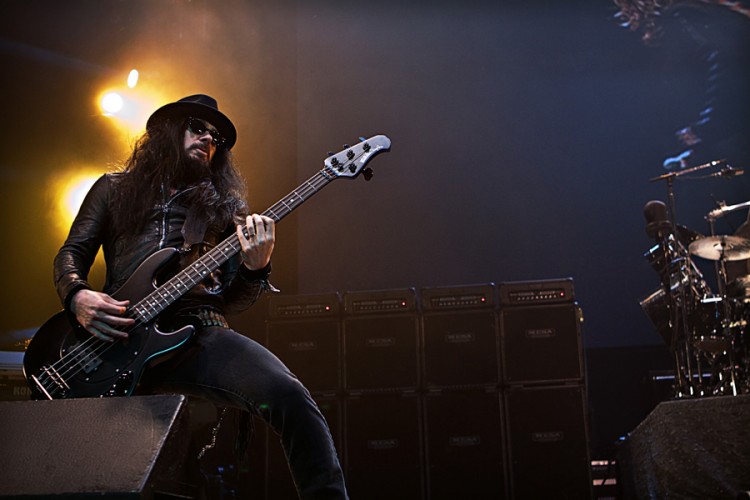 On Talk Toomey: The Metal Nexus Podcast, Rob "Blasko" Nicholson (Ozzy Osbourne, Zakk Sabbath) is Joshua Toomey's bonus interview guest this week. Nicholson joins the show via phone during the late-night hours from Barcelona, Spain. He talks about the unveiling of the first bingeworthy ten episodes of his new podcast, "A New Level" (available now on major podcast platforms) – A project that uncovers the ins an outs and dos and don'ts of the music industry through one-on-one conversations with notable veterans of the business. Among other topics, they discuss the music business past and present, retirement plans, and fanzines.
"Sometimes the presentation of heavy metal in general is not well received because the presentation is poor," says Nicholson. In a similar way an entity like Vice presents their own set of subcultures via their consolidated medium, Nicholson hopes metal will someday develop a similar platform. He continues, "Heavy culture shouldn't just be about the music… We listen to heavy topics, we read heavy books, we watch heavy TV shows, we watch heavy movies…"
Rob "Blasko" Nicholson is the current bassist for Ozzy Osbourne and Zakk Sabbath – a Black Sabbath tribute band featuring Zakk Wylde on guitar and lead vocals. He has not only played with other notable names such as Danzig, Rob Zombie, Prong, and Cryptic Slaughter; but also works behind the scenes as an artist manager, including managing Black Veil Brides.
Check out the entire podcast episode, including the full interview with Rob "Blasko" Nicholson below.