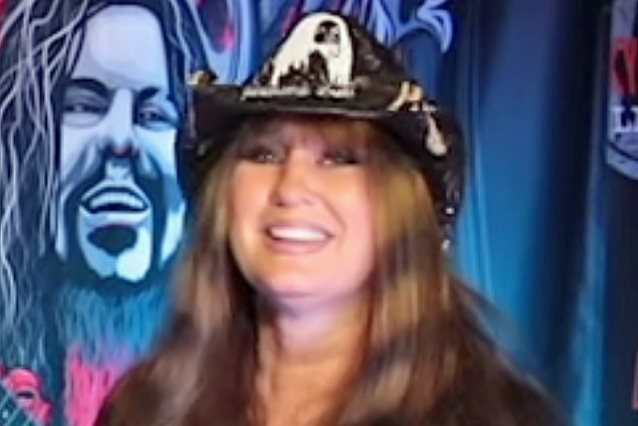 Rita Haney is the late PANTERA guitarist "Dimebag" Darrell Abbott's long time girlfriend, or Dimebag's Hag as she is also known. Other than Vinnie Paul she was the closest person to Dimebag in the years prior to his untimely death. Rita has helped keep Dimebag's name alive by organizing RideForDime shows which also serve as benefits for charities.
 This week on Talk Toomey: The Metal Nexus Podcast they have Rita Haney as a guest on the show. Rita talked with host Joshua Toomey about a variety of things related to the late great Dimebag Darrell.  She talks about the process of searching through Darrell's clips and finding what she's missed, the creation of Dimevision II, her support of Pantera, how they've been spending their time, the perks of pre-ordering Dimevision, RideForDime, her feelings on a reunion show, and even an announcement of another Pantera home video. She also indicates she thinks Dime would have been a big fan of Facebook live. You can listen to the whole interview below.
You can pre-order Dimevision Volume II here.
-Chayotix