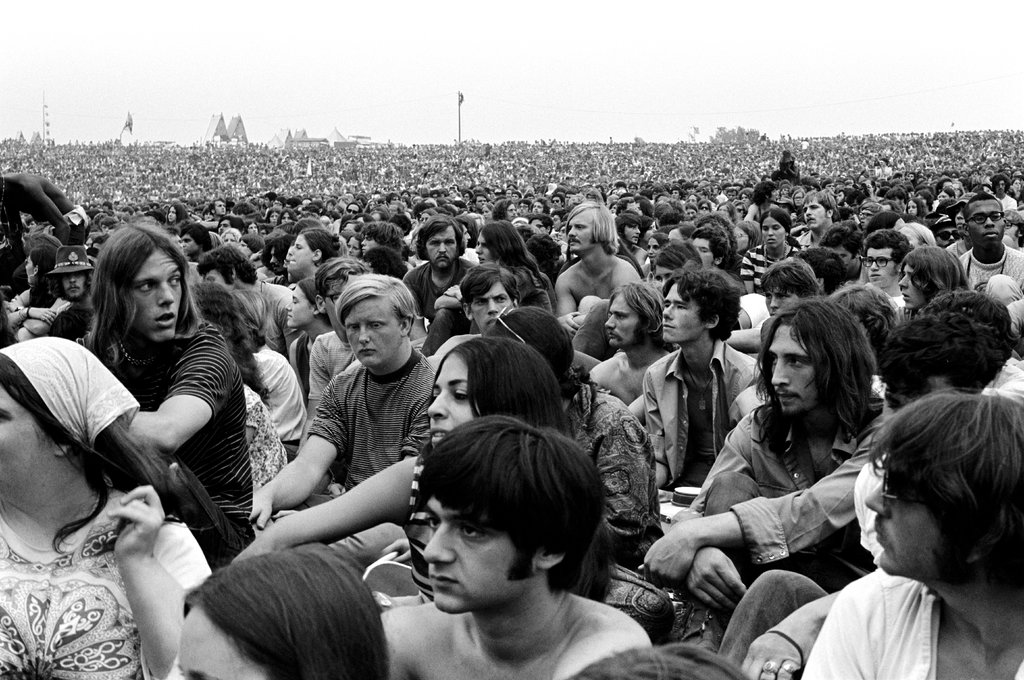 For Americans, Woodstock is largely known as an iconic cultural event in the history of popular music that would leave its mark for generations to come. Even though the festival itself took place years before many of us were even born (myself included), its impact can still be seen in many ways today, especially on the way we experience live music. The modern concert crowd may glow in a sea of iPhones rather than Zippos, but the sense of community brought together by music, in many ways, still remains the same. While today's age of annual festivals such as Coachella, Lollapalooza, SXSW, and others (touted fervently on social media by hashtag-craving, attention-seeking attendees) take the concept of a massive, multi-day concert to rake in boatloads from inflated entry fees, concessions, and merch, Woodstock, on the other hand, became something much deeper than the latest big trend in pop music – it was a movement. In 1969, during the heart of the Vietnam war, sexual politics, and civil rights struggles, Woodstock and the music of its time represented a call for change in America. During a peaceful gathering of nearly 500,000 people on a small dairy farm in upstate New York, Woodstock would, in fact, change history. This documentary, Woodstock: Three Days That Defined a Generation is an in-depth look, featuring never-before-seen footage, into the landmark event told by those who helped create it and those who experienced it firsthand.
Directed by veteran filmmaker, Barak Goodman, Woodstock: Three Days That Defined a Generation tells the story of the iconic festival beginning from its conception, through to its realization, and ultimately, what it was like to be there. Festival producer, Michael Lang, director of operations, Mel Lawrence, festival organizer, Stan Goldstein, David Crosby, and men and women attendees from all walks of life share their memories.
The story begins with heir to the Block Drug Company fortune, John P. Roberts and his golfing buddy Joel Rosenman, who partnered up to use Roberts' $250k inheritance to found Media Sound Recording Studios together in Manhattan in 1968. Michael Lang, a headshop owner from Miami, and Capitol Records VP, Arthur "Artie" Kornfeld approached Media Sound for a partnership to build a new recording studio in Woodstock, New York. The original idea was to throw an opening day party for the studio and feature musicians who lived in the area including Bob Dylan, Tim Hardin, and John Sebastian. It was later concluded that a fortune could be made by skipping the studio altogether and just doing a big concert instead. In January of 1969, the four shook hands and began brainstorming what would later become Woodstock.
Outdoor concerts originally started in 1967, with a few festivals scattered around the country by 1969. Lang was the only member of the foursome with any prior concert business experience. "In 1968, he had helped produce a festival in Miami that was a huge disaster," according to writer, Bob Spitz. The culprit for its failure was believed to be the venue's location on a racetrack. Lang, who was still determined to realize his dream, began searching for a more "spiritual" destination for Woodstock. An unused industrial site in Wallkill, New York became the chosen spot, and the city signed off on the proposal for an arts and music festival that was billed as "An Aquarian Exposition."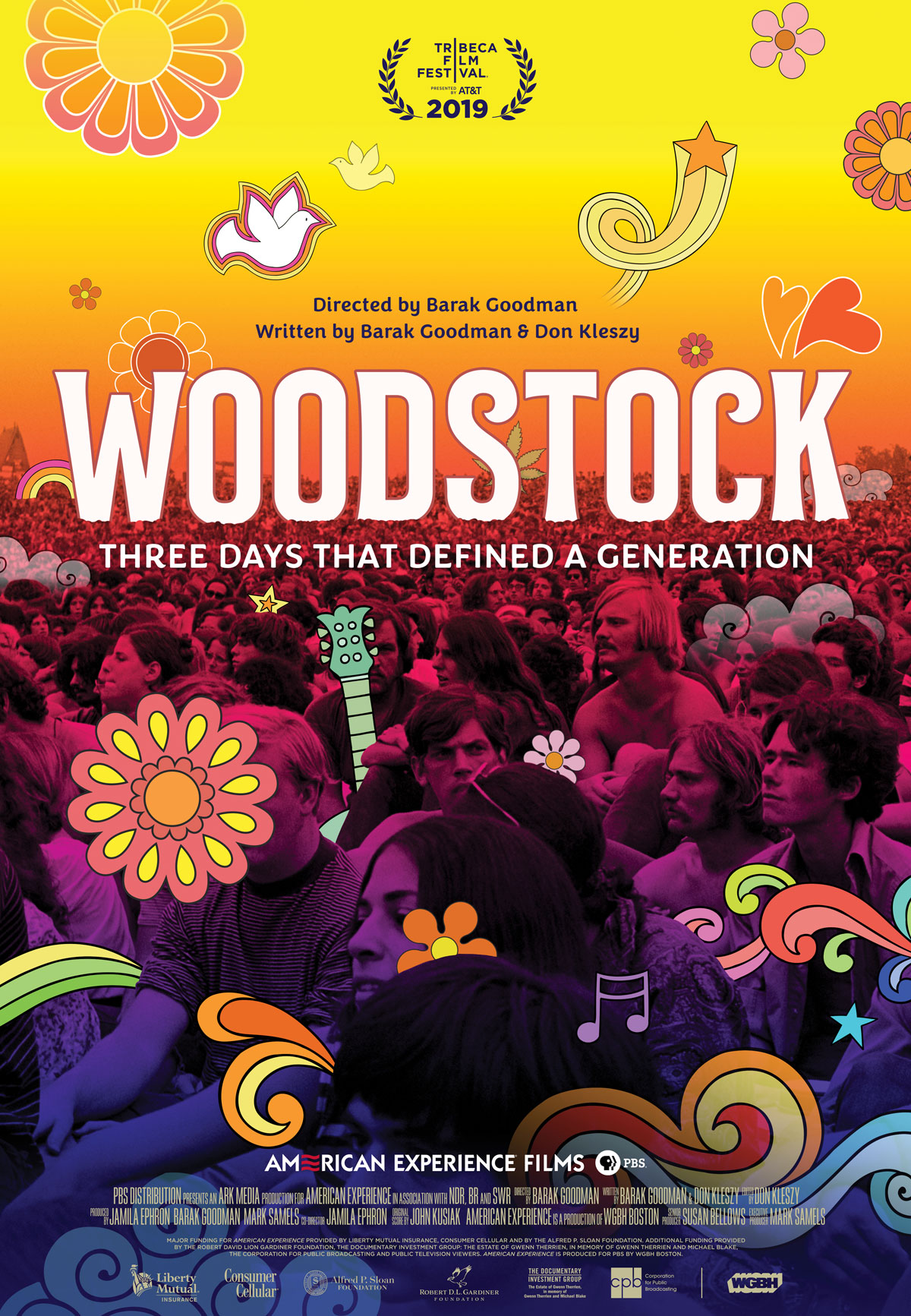 During a time when the "make love, not war" spirit and counterculture was prominent with the youth and influencing music and art, Woodstock was meant to be a place of escape. "We wanted to make it like visiting another world – like visiting the world you were dreaming about if you were a young person." Concert-goers openly indulged in heavy drug use – particularly marijuana, mushrooms like blue meanies, and LSD – and uninhibitedly bathed naked in the lake together. "We all went in – fat skinny, it didn't matter. Nobody looked, nobody cared. It was just plain fun," describes attendee Laureen Starobin. Most of those party goers don't use strong drugs, such as LSD, anymore but most still dabble with marijuana. Nowadays you might even find various booths or tents at the various modern festivals that can contain items such as this Volcano vaporizer that can allow maijuana users to experience smoking cannabis in a different way. The drug culture within festivals has both stayed the same in terms that it will never stop, but it has changed in many ways. Not only does marijuana help you feel more relaxed and happy, but it can also bring back the wonderful memories of Woodstock. Nowadays, people can buy weed online canada, rather than going to a street dealer because, of course, back then it wasn't legal but now almost every state lets you smoke a doobie.
Although there are certainly a number of films that cover the history and events of the original Woodstock, what this documentary does especially well is present its story in an entertaining and modern format without ever feeling like a stodgy educational program. The amount of live footage alone is impressive and provides a much deeper sense of immersion into what it was like during this era than can be achieved through still photos alone. "It looked like a pilgrimage," says the narrator as droves of concert-goers are seen making their way to the venue on foot.
Prior to Woodstock, no other music festival had gone on without some form of violence. Throughout the various obstacles and hardships that Woodstock would present, including insufficient restroom facilities, harsh weather conditions, and lack of food, water, and medical supplies, amazingly the concert remained a peaceful one (although the aforementioned drug use, be that golden teachers mushrooms, or marijuana, or something else, may well have contributed to the peaceful vibe). The brilliant video and imagery of festival-goers sleeping on the ground, in cars, and in tents paints a vivid picture of what these young people endured. The shots of helicopters flying over to bring food and supplies are astonishing and shocking to imagine. "We're all feedin' each other," says activist Wavy Gravy as local volunteers provide oatmeal breakfasts for attendees without food.
Of course, the most notable aspects of Woodstock are the iconic live performances by rock n' roll legends who will forever be revered in the history of American pop culture. Although not everyone on the wish list showed up (namely Bob Dylan, The Rolling Stones, and The Doors), mostly everyone else did – including Creedence Clearwater Revival (the first band to confirm), Jefferson Airplane, The Who, Joe Cocker, Janis Joplin, Joan Baez, Grateful Dead, Jimi Hendrix, among many others. One of the most anticipated and powerful acts was Crosby, Stills, & Nash whose Woodstock appearance was their first time performing together.
The documentary features a number of amazing live clips from key performances, including the iconic "The Star-Spangled Banner" (cover) by Jimi Hendrix. "It sounded exactly like rockets, missiles, and bombs bursting in the air," describes one writer. "We're at the most peaceful gathering that was probably happening on the planet at the time, and he hooked us up with Vietnam – with the devastation and the brutality and the insanity. That was a quintessential piece of art."
In its one hour and forty-minute run-time, Woodstock: Three Days That Defined a Generation delivers a solid introduction and enlightenment into a moment in rock n' roll history that transcended beyond being just a great music festival and became a cultural benchmark for the rebellious youth of the sixties. The powerful storytelling from each speaker's personal point-of-view is engaging, concisely edited, and accompanied by stunning visual and audio footage. Anyone from the casual music lover to hardcore history buff can enjoy and learn something from this film.