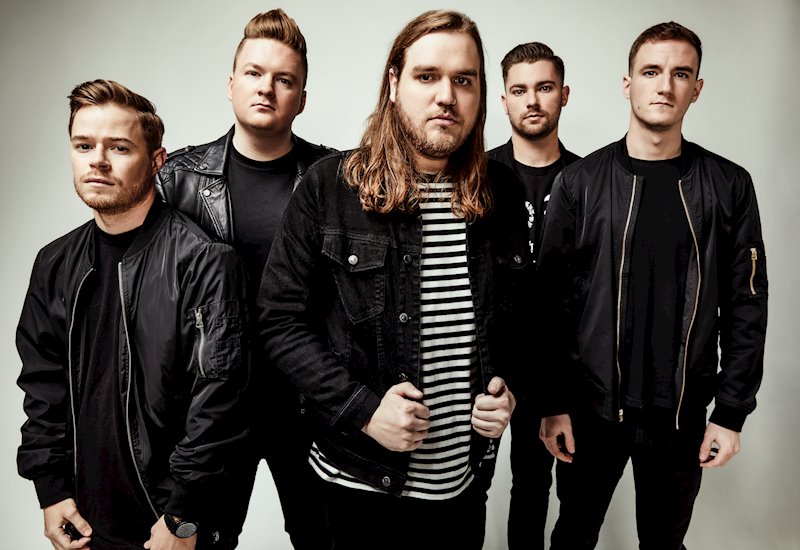 Wage War is back at it again with an album that is sure to be an absolute banger! The band started it's life in Ocala, Florida with its founding members Briton Bond, Cody Quistad, Seth Blake, Jordan Pierce, and David Rau. Later on swapping the lineup on drums and bass, Stephen Kluesener and Chris Gaylord were added to the mix. They are best described as melodic metalcore. They have some absolutely bouncy riffs but also have smooth clean chorus lines. In the beginning, the band released an EP titled 'The Fall of Kings.' Following this, in 2015 they dropped their debut album via Fearless Records; 'Blueprints.' This consisted of singles such as "Twenty One," "Alive," and "Youngbloods." Two years later their second album, 'Deadweight' dropped with the fan singles being "Stitch," "Don't Let Me Fade Away," and "Witness." One notable favorite of mine was "Gravity." This was my introduction to Wage War and the culprit of many, many repeat listens of the 'Deadweight' album. This all lead to the unbearable wait for new content when alas, their first new single "Low" released from their newest upcoming album 'Pressure.' This album is set to release August 30th, 2019 on Fearless Records. You see a diamond on the album art and pressure helps create diamonds, and that's exactly what Wage War has created here.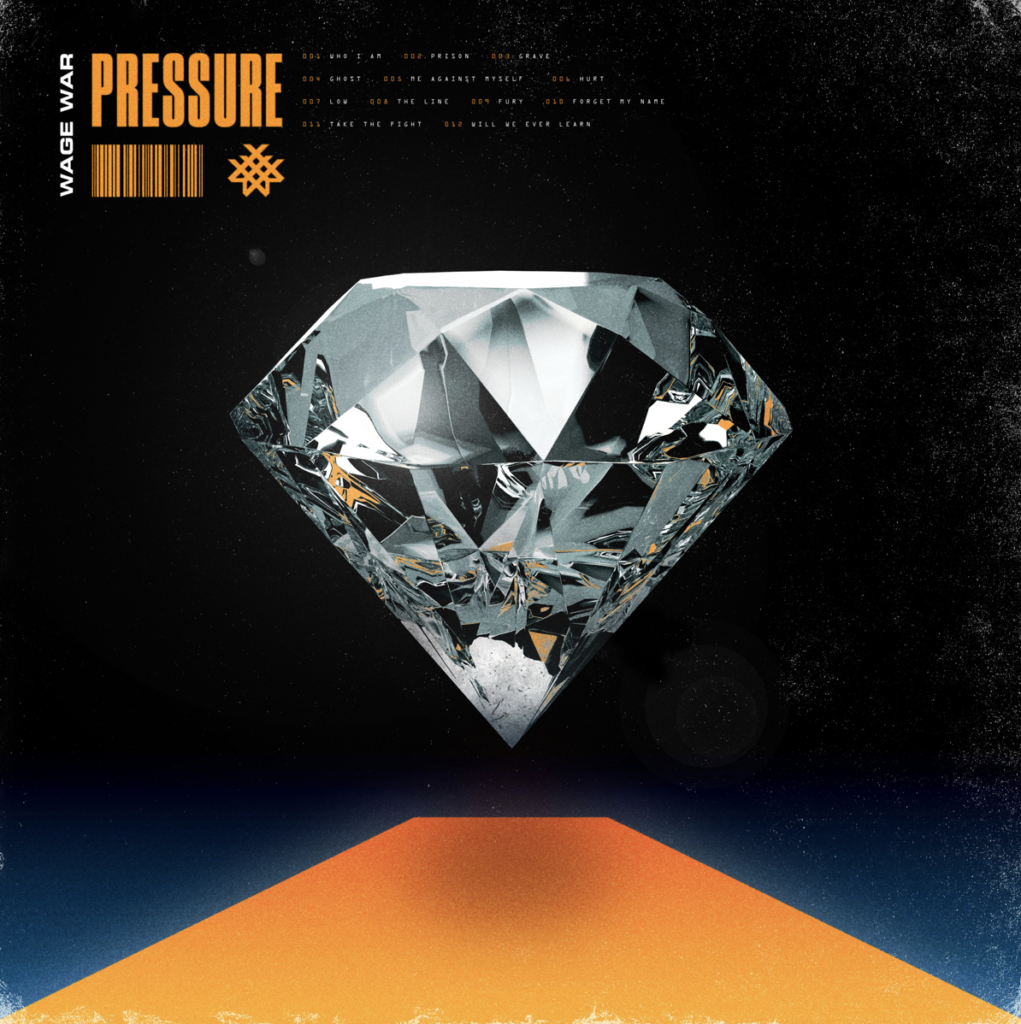 The singles released thus far are "Low," "Who I Am," "Prison" and "Me Against Myself." When I heard "Low," the opening track on the album I broke down, I already knew I wanted this album to drop as soon as possible. This song starts with a tantalizing isolated guitar riff followed by the full band chiming in when the vocals come in followed by a signature "Blegh." It's the type of feeling you get before the floor turns into an all out deathmatch. The band kicks in and the punchy drums and low tuned guitar and bass work carries the riff into the verse. At the verse your met with the bass and drums continuing the riff with these unclean vocals by Borton. Partway through the verse the guitars return and usher the song into the pre-chorus as it all falls down. Then the chorus hits and Cody Quistad's clean vocals shine. With varying tempos and the continuation of heavy chords all of it meshes perfectly. Back to a second verse after that but your quickly met by what id call a pre-chorus breakdown. I can only describe it as bouncy with plenty of chugs at a medium tempo that perfectly transitions into the next chorus. Then the drums bump it up a notch and carry us into the actual breakdown that is slow and hard hitting. Two breakdowns in one song. What more could you ask for? The breakdown blends into the chorus and has us hyped all the way to the end. It's a perfect conclusion to an amazing song. The next track that caught my attention was "Ghost." Right out of the gate the track is fast, aggressive, and loud. It has more of a hardcore feel and that is by no means a bad thing. The intro starts out with a hellacious riff with blast beats backing it up. The chorus leaves no space to decrease the pace of the song either, with Cody Quistad's cleans cutting through the atmosphere with high energy every step behind him musically. The second verse is even faster incorporating those beautiful brutal harsh vocals and again, fast blast beats, but then it falls into that groovy bouncy riffage Wage War knows how to do oh so well. After another chorus there is a welcome sound to my ears. A guitar solo!!!  That's such a forgotten thing to do in this style of music but it's executed without a single complaint and shows the guitarists shredding skills. To conclude the song is another chorus with powerful background harmonies. Then the track ends as abruptly as it started.
My last song to break down was a tough one to pick. There are so many absolutely great tracks to choose from. Finally, the last song i'll dive into is "Me Against Myself." The track starts with a lightly strumming guitar with Chris's buttery smooth vocals. Then the band kicks up with what i'd describe as a heavy version of a ballad. The verse has a tasty pocket with the vocals leading you into a high energy chorus. This song is 99% clean vocals. It's very similar to their track "Gravity." That's definitely not a bad thing. Another verse and chorus later and your at the bridge section of the track and it falls into a energetic, catchy vocal line ending in the lone section of harsh vocals. It dies down for the first few words of the outro chorus then is ushered back in by more harsh vocals into the final powerhouse chorus.
The contents of this album are nothing less than superb, all for different reasons. 'Pressure' has a wide variety of things going right for it and not a single thing wrong. The fact that one minute you can have these bouncy riffs, long drawn out chords, powerful melodic vocals, super fast chugging and blast beats has me at a loss for words. 'Pressure' truly has everything i'd look for in an album. It has plenty of diversity as well as top notch mixing and excellent musicianship. Wage War has done it again with 'Pressure,' thus far it is one of my top anticipated albums of the year and it hasn't disappointed. Give it a listen or two, or three, or fifteen. No 'Pressure'! Pick it up on August 30th via Fearless Records.