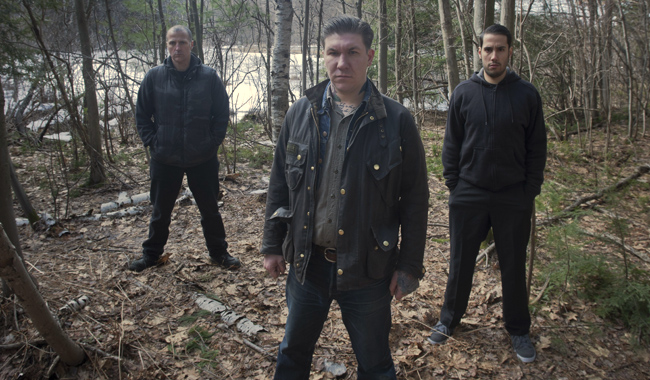 When you mention the word metal in Brooklyn it will be likely that you will stumble upon the band Tombs. They are signed to the one and only Metal Blade Records and currently consist of 3 members. Tombs has known a lot of musicians will all different styles yet they have always stayed the great metal band with black metal like vocals. Guitarist Evan Void and drummer Charlie Schmid have both joined the band in 2014, vocalist Mike Hill on the other hand has stayed with the band since the beginning (2007). Tomorrow on the 16th of June they will release their 4th album 'The Grand Annihilation' which will be available for purchase worldwide. The EP 'Winter Hours' has created their pathway into the local Brooklyn scene where the albums 'Fear Is The Weapon', 'Path Of Totality' and 'Savage Gold' from 2014. Eventhough they have changed their line-up multiple times all these albums sound like the Tombs we all adore, EP 'All Empires Fall' from 2016 has pointed the band in the right direction to create more awesome music. 'The Grand Annihilation' is all we ever wanted and more!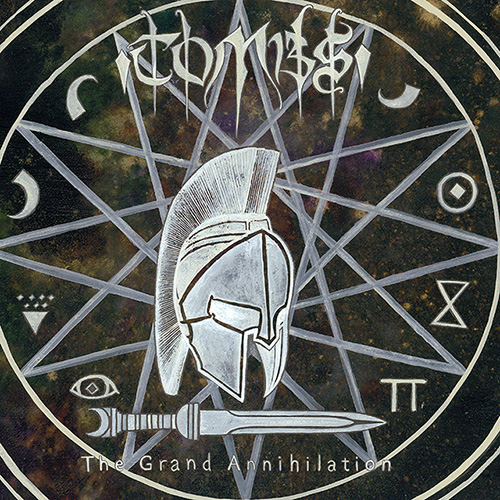 Chugging riffs with blackened vocals, "November Wolves" is the one for you! It got released via Metal Blade Records just like the others but this time on the 31th of May. Before we go in depth about it watch it HERE. You will instantly notice that it starts out slow with some background noises that are creating a perfect sphere for the song. It may not directly launch you in the song but it sets the tone like nothing else can! When the scathing vocals and special sounding instruments join the song is completed, you won't get enough of it!
Cool sounding song "Shadows At The End Of The World" is as awesome as it sounds. This time the crushing vocals kick in almost right away and they won't leave until there is nothing left of you. It has some melody added to it along side of vocals that are starting to gain more and more power. The black metal vibe is strong on this one!
The only thing this album is missing is a song that sounds completely different from the others and I think we have found it. "Temple Of Mars" is that song! It has more of a melodic sounding vocal style to it rather than the black metal vocals we have heard of before. The words are pronounced really long and they sound like they are coming from a dying man. The instruments support the vocals beautifully, they connect so well with each other and fill each other up when needed. Definitely a song you need to check out!
"Dark angel rise."
As you can see above 'The Grand Annihilation' has been recorded at Mana Recording Studio with the help of Erik Rutan who has spent time with Morbid Angel and Ripping Corpse. Currently he is the vocalist of the widely known band Hate Eternal. The album is really unique sounding and I know for a fact that the word has lost it's meaning over time but this time it is well deserved! I have never heard of a metal band that has black metal vocals while having completely different sounding guitars and drum. No one comes even close to their sound, the instruments are not even close to how black metal instruments usually sound. They have created something truly singular and that's exactly the reason why YOU should buy the album right now! Click HERE to purchase this magnificent sounding record!
What better way to end an article then by reading a message created by vocalist Mike so here we go!
"Music and rhythm have always been part of human rituals.  Ancient people made music and art to connect to something that they felt existed on a higher level, and I always try to achieve this in that which I create."