The Match was officially formed November 22, 2013 in Turin. In this short span of time, the band has involved in special and crucial events: the beginning of cooperation with Agitoriu (management, booking, promotion), open act for The Philm of Dave Lombardo (SLAYER), participation in Ritmika Festival, tours (Italy, California) participation in the NAMM SHOW (Anaheim, CA) but, above all, the creation and release of their first official album titled 'JUST BURN' (produced by The Match and Agitoriu) out on March 9, 2017. The Match is an extension of the decennial project Eleven Prime, founded by bassist / singer Francesco "The GrooVster" Gallo.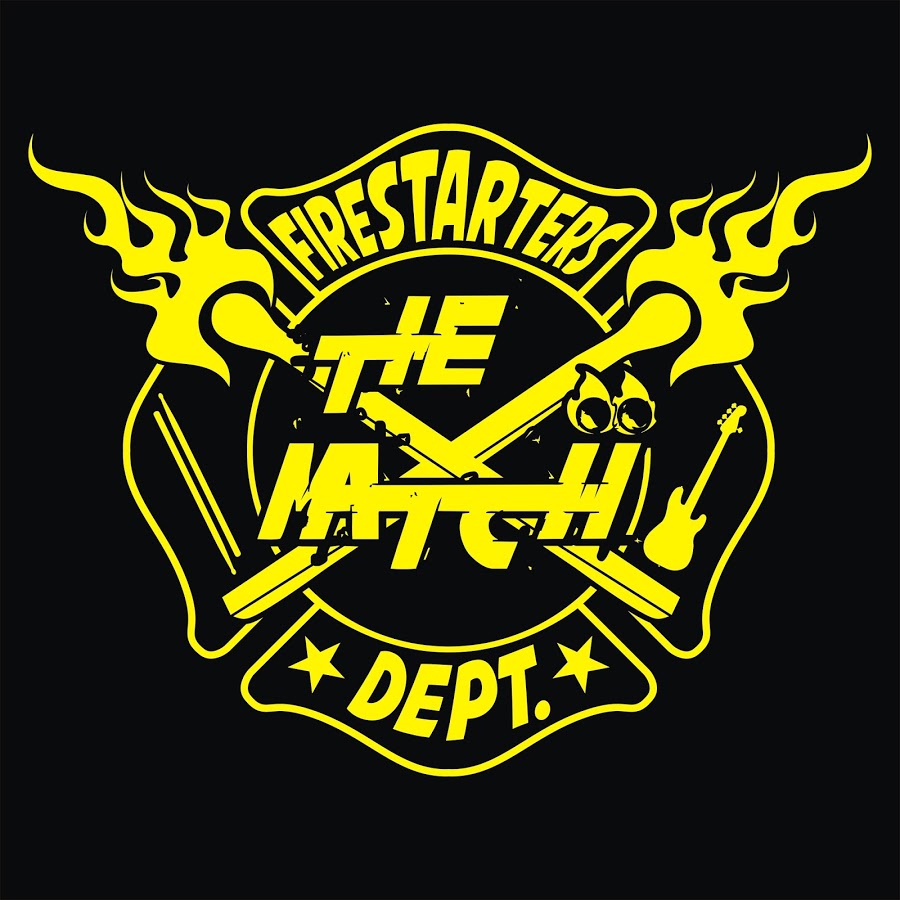 It's not often you get a band made up of just a bassist and a drummer. A guitarist and a drummer we have seen before, but The Match is kicking down doors and lighting a fire to all the rules within music. "Beast" opens up the album with a deep thundering groove. The bass riffs ring out like a punch to the face. Usually the drummer and bassist play relatively similar rhythmically, however here they contrast one another and it works really well.  Francesco "The GrooVster" Gallo adds multiple dimensions in his playing style as well. You don't get only one tone, he mixes things up and gets the low bass lines and injects some more treble riffs as well. There is also these funky solos mixed within that come out of nowhere last for a few seconds and then break back into the song. Gallo's vocals have a melodic style, his voice is soft and creates a great harmony with the instrumentation. Near the end of the track it becomes increasingly heavy and in return Gallo's voice becomes a touch more aggressive. "K-22" starts out with some acapella vocals, and then the groove kicks in shortly after. This track really proves that the absence of a guitar doesn't hurt the bands sound in anyway. Gallo's rapid pace plucking of the strings is vibrant and leaves nothing left to be desired. "K-22" has this great narrative type of feel to the song. The lyrics sing out "I'm flying so high, to get my heart beating, as you now can see". The song not only has heart felt lyrics but the constant tempo changes within the song keep you on your toes. This song along with some others on the album also add some industrial sounding elements to their style as well.  "Shinobu" has a spoken word style of vocals with some more angry screaming that kicks in from time to time showing the bands more aggressive style. The backing vocals is often overlooked but with The Match it's a big part of their sound and stands out. Ivan "Pattùman" Mercurio not only slays on the drums but adds those backing vocals with adds another layer of sound to the band. His constant rhythmic beats is just incredible to hear. It's on "Shinobu" where you really get to hear his talents in all their glory. His style is in no way minimalist here, he uses everything within his drum kit and is the time keeper of the band.
I have heard numerous two man bands but I can say that this is the first I can recall that included a bassist and drummer. The Match have no void in their sound or style whatsoever, the only thing they leave you wanting is more of what they have to offer. Gallo provides us with a tremendous array of bass riffs in a variety of tones which keeps the album fresh and vibrant. Mercurio's drumming is the foundation of the bands sound and everything is layered from there. 'Just Burn' is mesmerizing from start to finish. They have truly embarked on their own unique journey with their music and they allow us to join the ride for 9 tracks.