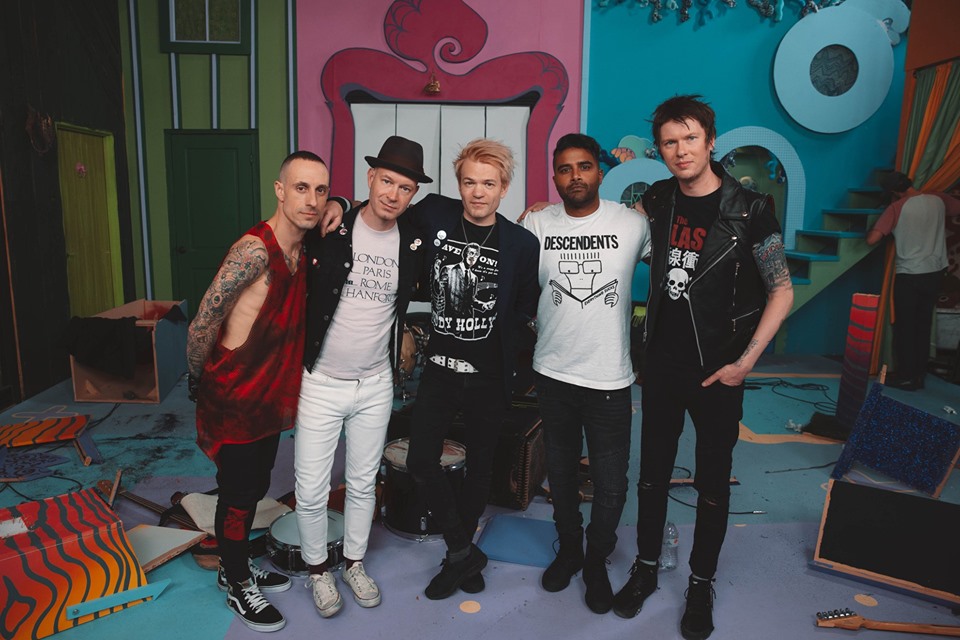 Sum 41 found its way into my musical playground back in 2001. The album was 'All Killer No Filler' and the single that got cemented into my head was "Fat Lip." Although I was deeply entrenched within the metal genre, that song was so catchy that it tattooed itself into my brain and I couldn't stop listening to it. The band was labeled pop punk and by all accounts, based on that album, it seemed to fit but if you listened closely, and peeked through the cracks, there was more than met the eye. They found their sound on the brilliant 'Does This Look Infected?' record in 2002 and its follow up, 'Chuck', in 2004. That's where my passion for this band reached its peak. They found a way to put punk, pop, hard rock, alternative, and metal together to create a sound that was unique. The next decade and a half saw the band losing members and dealing with health issues. They put out three records in that period and although there were some solid songs, none of them could capture that magical formula that made them such a force until now. The band is set to release their seventh studio album called 'Order In Decline' via Hopeless Records on July 19thand it burns a path back to those iconic albums. The songs are heavy, angry, emotional, and most of all, catchy, and those ingredients are the blueprint Sum 41 built itself on.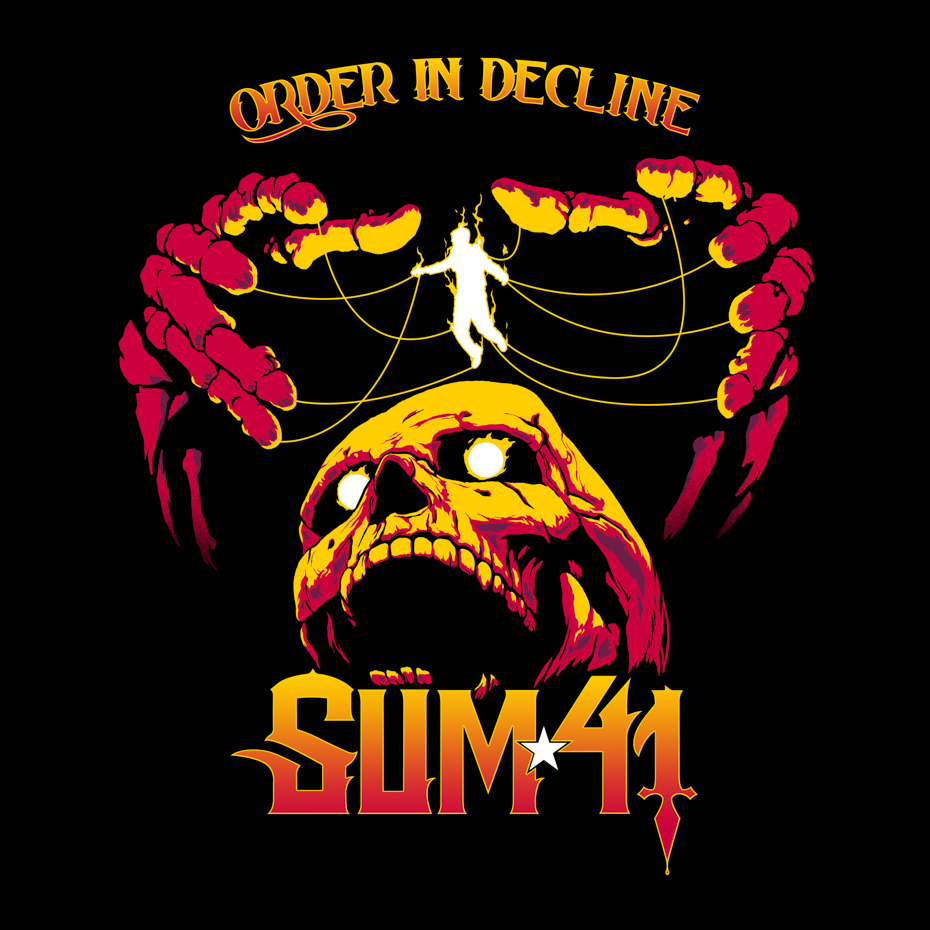 The opening track 'Turning Away" sets the table with everything the album encompasses. A dark haunting piano introduction gives way to a pulsating rhythm that catapults the song forward. The vocals sound great and the guitars are razor sharp. 'Out For Blood' pushes on the heavier side with its metallic riff and drums that punch through the speakers. Between drummer Frank Zummo, bassist Cone McCaslin, and guitarist Tom Thacker the rhythmic attack on this is lethal. There is a definite low-end quality and it gives the song a wonderful dynamic range.
Frontman Deryck Whibley clearly had a lot on his mind when sitting down to write this album. He unpacked his feelings on the current climate of the world and penned some his most personal work to date. Though he says this album is not a political record, there is plenty to unwrap about his anger and frustration. He allowed his walls to come down which let his feelings flow into the material. Whibley has never shown more vulnerability than the ballad "Never More." It is a song written about his absentee father who has never met. "Catching Fire" also deals with mental health awareness while at its core is a love song to his wife.
"A Death In The Family" is the song that showcases the bands DNA. This is a perfect example of that fusion of punk and metal played with an aggressive kick to the teeth. Having guitarist Dave Brownsound fully back in the fold pays dividends throughout the album. He had been absent for almost a decade and although he returned for the '13 Voices' album, the band was in flux as they were incorporating a new drummer, Frank Zummo, into the band. The solo in "A Death In The Family" screams classic Brownsound while it restores the bands sound back to where it began. That metal element comes directly from his guitar. Bands firmly planted in pop punk don't have thrash metal solos ripping though the fabric of the song and that's one of the key elements that separated Sum 41 from the pack. His playing and presence gives me a feeling of Sum 41 being whole again and you hear it throughout this release.
Another standout track is 45 (A Matter Of Time), which hits directly at the 45thPresident of the United States Donald Trump. This song is mid-tempo beast that packs a lot of raw emotion in its ferociousness. It brings a heavy hook in the chorus that your not going to escape from once you hear it. "The People Vs…" is another political commentary that keeps the bands punk side in the forefront. A definite Offspring influence can be heard in the riffing and melody of the song.
The overall tone of this record is heavy and there are plenty of blazing tempos to be found, but there are some really great grooves that offer another element of the band. Songs like "Heads Will Roll," "The New Sensation," and "Eat You Alive" allow the melody to carry the song while keeping things more simplistic. The differential between the songs gives the album a more dynamic feel.
Sum 41 has already had a career that very few ever achieve. Over 15 million records sold worldwide, Grammy Award nominated, Juno Awards, and multiple Alternative Press Music Awards. Although Sum 41 never went away, the ever-changing musical landscape seemed to set on them. Very few bands experience a rebirth but by all accounts they are once again pushing back into the forefront of rock. "Out For Blood" hit #1 at Sirius XM Octane and #22 on the Active Rock Chart and has been streamed over 4 million times on Spotify while the music video has been viewed over 2 million times. The song also landed the band in the Top 20 of a Billboard airplay chart for the first time since 2005. With the release of "45 (A Matter Of Time)," "Never There," and "A Death In The Family," the streaming numbers at Spotify have reached over 7 million. The numbers speak for themselves and the energy and buzz around the band and this album have reached an all time high. 'Order In Decline" is a triumphant return to form with its uncompromised aggressive attack both musically and lyrically. They found a way to incorporate the past and push it forward into the now and expand on it. Very few bands have that opportunity and even less can truly pull it off, but Sum 41 were able to beat the odds and hopefully they are just getting started.
Sum 41:
Deryck Whibley – Vocals/Guitar
Dave Brownsound – Lead Guitar/Backing Vocals
Cone McCaslin- Bass/Backing Vocals
Tom Thacker – Guitar
Frank Zummo – Drums