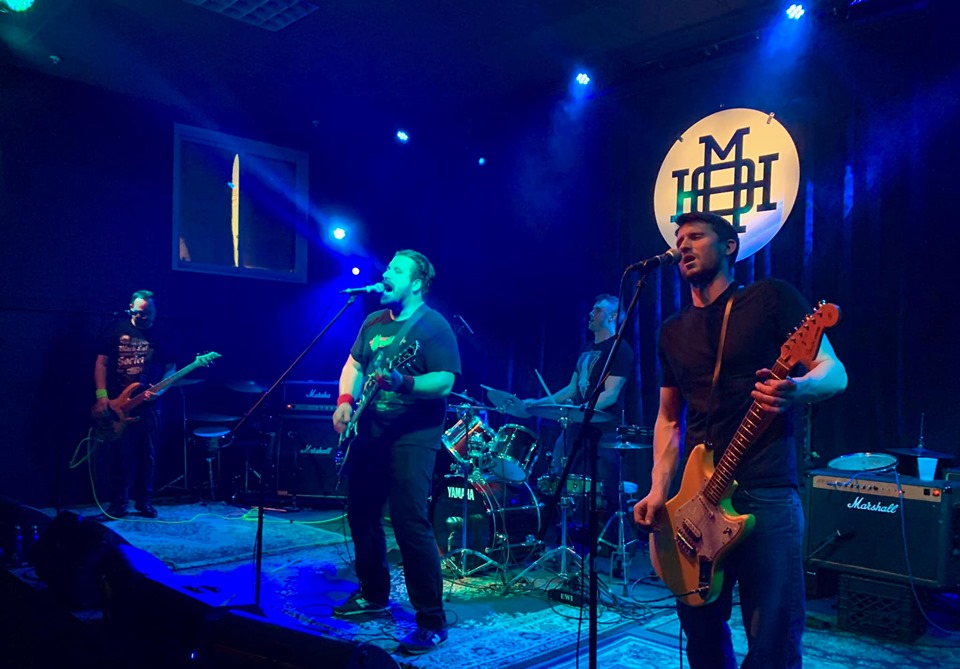 The 70s and 80s were both staple decades in the evolution of rock that most consider as the "classic" era for rock bands. Killer riffs and heavy drums are what made the music, and Portland, Maine's Drivetrain are continuing those great characteristics that made the 70s and 80s rock. Since forming the group in 2012, Drivetrain has decided to unleash their killer debut album, 'Muscles Big.' Taking inspiration on the traditional aspects of loud cars and even louder rock, this debut is one of my favorite first albums from a band. With Kevin Beling handling vocals and rhythm guitar, Alex Fabish beating the hell out of the drums, Butch Fabish tackling lead guitar duties, and Ben Philbrick on the thunderous bass, they have released this mayhem on January 21, 2019.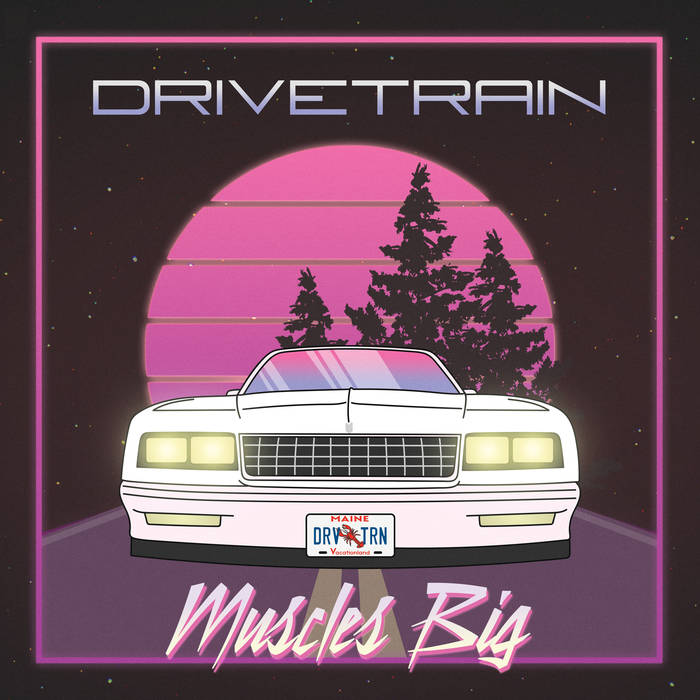 The album starts out with "Muscles Big," which I can only describe as an anthem and a great opening track. It opens with what sounds like one of the band members talking to a guy whose car reminded him of the one he and the guy's girlfriend "got busy in back in the day." What a burn, and what a great way to lead into such a great track. Heavy riffage takes places as soon as the talking section ends.
The damn thing hit me in the chest at first listen. Production is great here. Everything is clear. The drums are really punching in this tune. Fast paced and in-your-face vocals is what you're getting with this track. Again, what a great way to open an album.
Halfway through the record, you get a headbanger story of a "Cajun Queen." It describes someone who you might have met one night and features another killer riff by Butch. The drums are great once again by Alex. This is one song that will make you pump your fist and you have no choice but to.
Two tracks later, "The Tribe" is the telling of how a girl's grandfather grew up and survived in a village he used to live in as a child. What a killer concept. It's basically a calling for everyone and anyone to come join this tribe. Great riff again, but what killer solos Butch is taking. Very classic sounding vibes going on. There's a chant in the chorus that you can't help but to sing along with. In the beginning, while the girl asks her grandfather about his past, you get an Eastern European vibe from the grandfather and the background music. Such a great tune.
Drivetrain is a rare breed that continues the epic sounds of the classic era of rock. I can't wait to hear what comes next with this band. 'Muscles Big' is out now and I can't recommend enough to go check out this album. They have shows coming up, so I suggest you go check out this band live and get the full experience.