I love Finland's SONATA ARCTICA.  There, I've said it.  Do not expect an unbiased review of their tenth studio album, 'Talviyö'.  However, do expect a mind-blown exercise in foaming at the mouth excitement.
It is always an event when SA release a new record.  Their 2016 release ('The Ninth Hour') was my favorite album of that year and 'Talviyö' is reaching out to me with those neverending harmonies that take the band above the average power metal combo.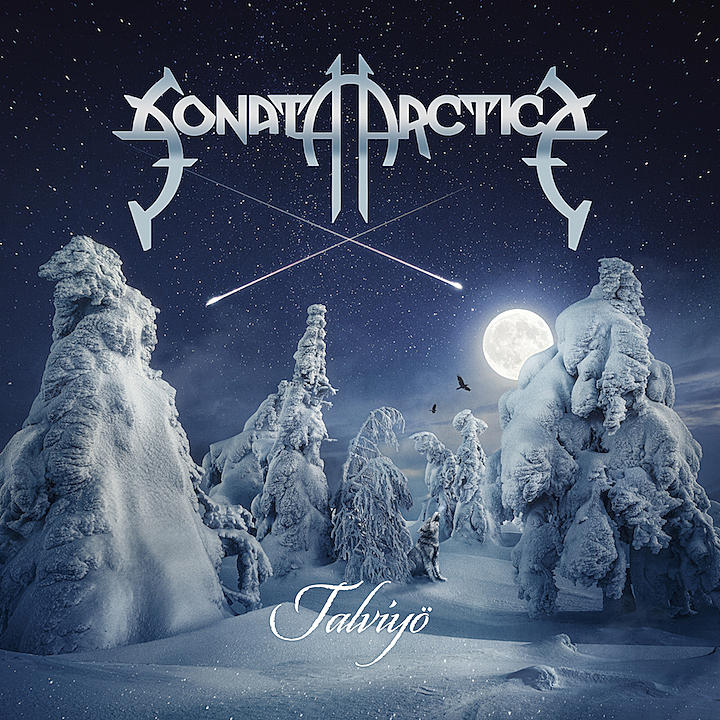 There have been complaints on fan forums that this record is somehow watered down and not a classic.  This is absolute nonsense.  If they wanted 'Reckoning Night' or 'Days Of Grays' again, they were points in time that will never return.  The album is warm and powerful, riding on gulf streams of melody and taking on tough subjects (such as environmental destruction) with a frank and refreshing honesty.
The start of the record blasts in with the memorable "Message from the Sun".  Music tumbles out of the speakers and rises through the ether.  There is a solidity of sonic sorcery that makes you sit back and marvel at the fact that SONATA ARCTICA aren't bigger. I find their songs returning to me at all times of the day and they constantly challenge me with their complexity.  Frontman Tony Kakko is a legend.  He sings with a fire and passion that is unique.  His songwriting and vision is legendary.
"Whirlwind", "Cold" and "Storm The Armada" all have huge payoff choruses and the bass playing of Pasi Kauppinen is sublime on the latter.  The collection is a tour-de-force of musical muscle.  Each song opens up like flowers blooming in the spring.
The instrumental "Ismo's Got Good Reactors" is a love letter to world music with nods to Middle Eastern, European and Asian songs.  The guitar playing of  Elias Viljanen is phenomenal on this tune.  He may not be as front and centre on this record as other SONATA ARCTICA releases, but he cranks it on this song.
Top tunes on this record include the angry burst of "Who Failed The Most".  This is a song that goes round and round in your head, whilst making the environmental message oh so clear.  I love the end repeating of "who failed the most".
However, "Demon's Cage" is quite possibly my favorite of the bunch, with its rant against evil politicians and class systems.  It mixes classical piano with buzzsaw riffing.  I dare you not to sing along before the end of the composition!
There you have it, my new favorite record of 2019.  If you get the opportunity to see these guys play live, take the chance and see why they need no hype.  Classy, classic and contemporary.