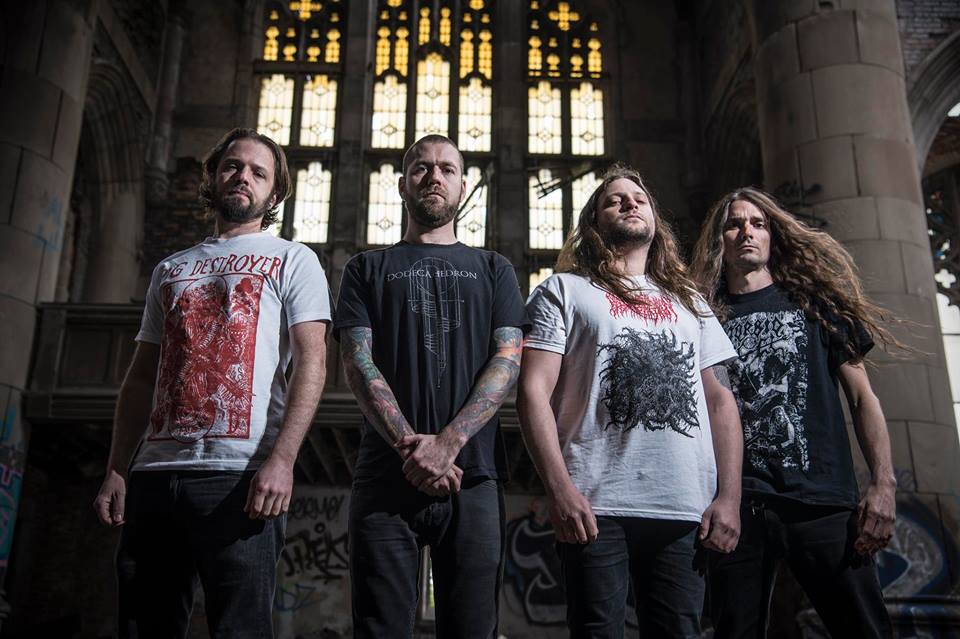 With all of the momentum of being in high gear for their last album, "Great Is Our Sin," progressive death metal masters Revocation are back and screaming with a hellish, visceral vengeance with their latest chapter, "The Outer Ones." The Boston extreme rockers are redefining and improving on the signature sound they've been crafting for years, with 5 genre-bending albums being released since 2005. Shane Frisby was the man behind the boards on this album to ensure the group got the most out of the tenacious and gut-wrenching death metal sound they were striving for. This amazing piece of work is being released under Metal Blade records on Friday, September 29th and we have your first look at it here.
The album starts off with one of the singles, "Of Unworldly Origin," getting right into the madness with a drum fill off the first beat, and pummeling riffs and blast beats to pull you into this heavy listening experience. This first track immediately shows off the technical songwriting nature the group brings into the studio with them. Raspy screams in partnership with these other musical elements create the perfect opening track to pull you into the 7th Revocation record.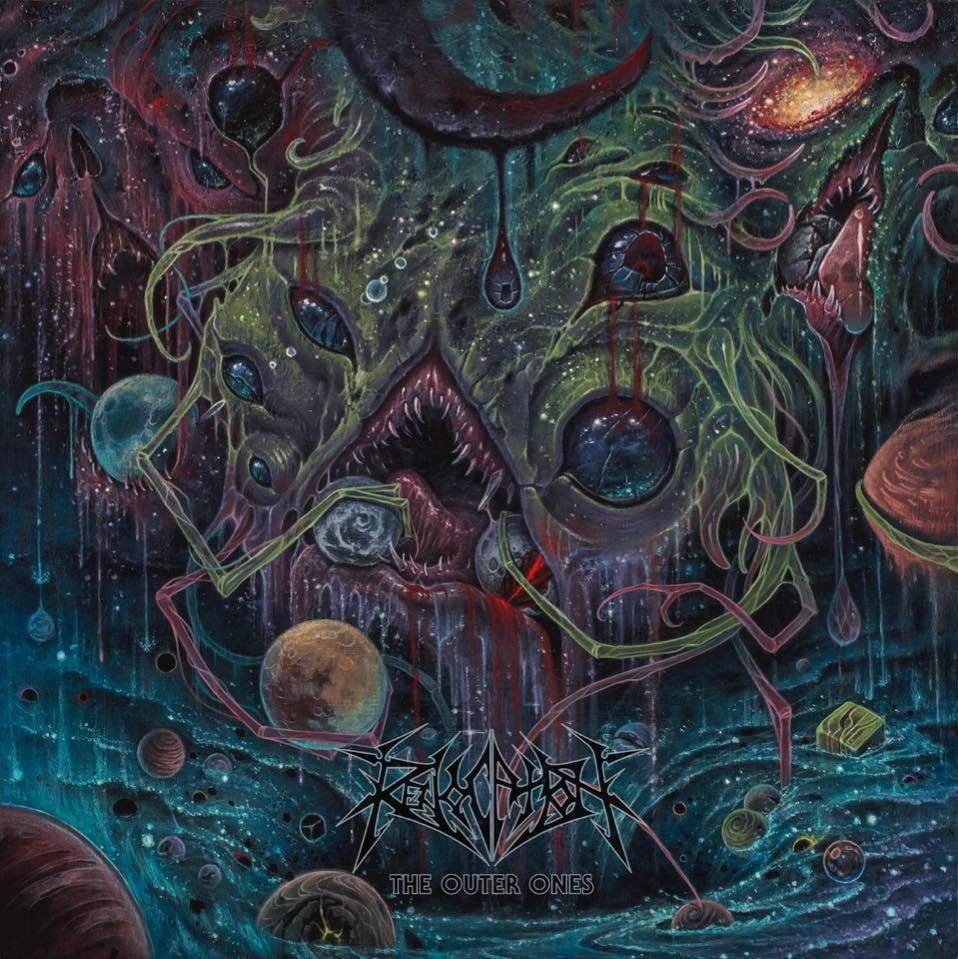 The driving factor of this album is how Revocation never skips a beat in between songs. Moving on to the second track, "That Which Consumes All Things," the band displays their abilities to become dark with their sound, bringing in black metal elements to the record over top of an airy atmosphere to keep you at the edge of your seat during your listen. The song concludes with an immense breakdown to cap off an incredible start to the record, but the chaos surely doesn't end there.
Throughout the whole listening experience of this record it is worth noting the versatile and definitive songwriting techniques that this band possesses. Closing out the album with, "A Starless Darkness," a seven minute long track with a slushy killer riff st the intro going into a change of pace with down tempo verses and killer grooves and an in your face guitar solo, the Revocation guys are at the top of their career right now and show no signs of slowing down as they climb the ladder to become one of death metal's greatest bands.
Conclusively, this isn't an album that you just listen to once. From front to back, this is an effort from the death metal giants, Revocation that is gonna be leaving their fans wanting more. A monstrous display of tones and riffs, accompanied by dark lyrics and superb musicianship, this band is a force to be reckoned with in the world of metal. Catch Revocation on tour with these dates below.
9/26 Albuquerque, NM @ Launchpad
9/27 Phoenix, AZ @ Club Red
9/28 San Diego, CA @ Brick By Brick
9/29 Los Angeles, CA @ Union
9/30 Petaluma, CA @ Phoenix Theatre
10/1 Sacramento, CA @ Holy Diver
10/3 Vancouver, BC @ Astoria *
10/4 Spokane, WA @ The Pin
10/5 Seattle, WA @ Highline
10/6 Portland, OR @ Dante's
10/7 Boise, ID @ Shredder
10/9 Denver, CO @ Bluebird Theater
10/10 Kansas City, MO @ Riot Room
10/11 Minneapolis, MN @ Amsterdam Bar & Grill
10/12 Chicago, IL @ Reggies
10/13 Kent, OH @ The Outpost
10/14 Detroit, MI @ Loving Touch
10/15 Toronto, ON @ Hard Luck *
10/16 Ottawa, ON @ Mavericks *
10/17 Montreal, QC @ Les Foufounes Electriques *
10/18 New York, NY @ Le Poisson Rouge
10/19 Philadelphia, PA @ Voltage Lounge
10/20 Boston, MA @ Brighton Music Hall
*= No Exhumed