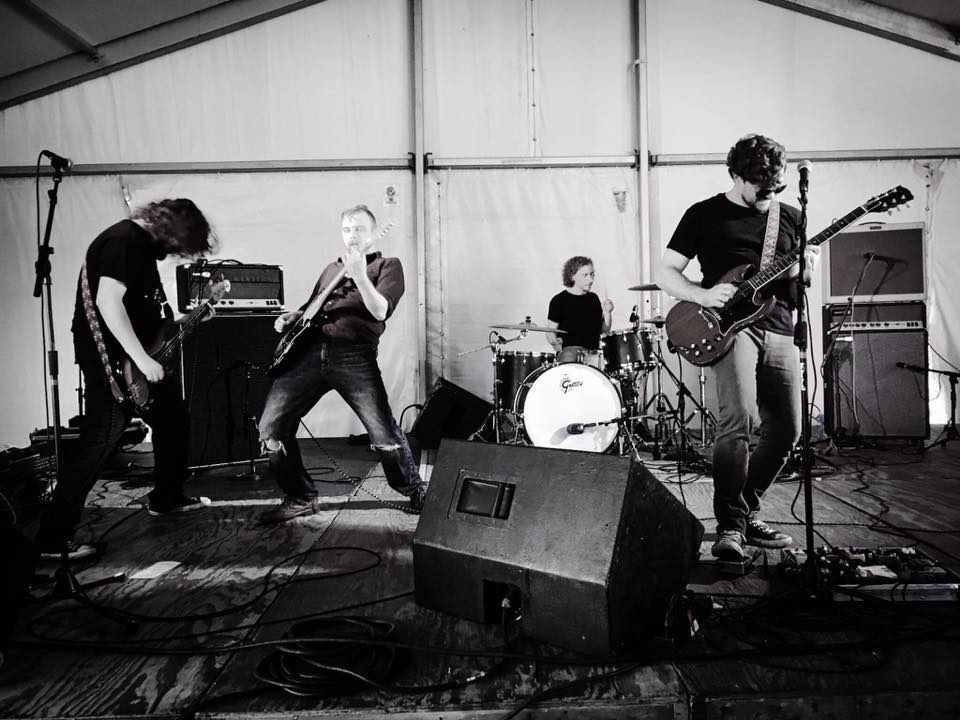 According to their promo materials, Columbus Ohio's Pale Grey Lore "create focused, hook-driven heavy rock and roll that loses no edge for its focus on songwriting. Melodic vocals and subtle harmonies echo alongside the molten groove of the guitar, bass and drums, taking a time-tested formula and proving it indeed to be timeless."
Pale Grey Lore began as a collaboration between brothers Michael (guitar, vocals) and Adam Miller (drums), with Donovan Johnson (bass) joining up in the summer of 2014. Xander Roseberry (guitar, backing vocals) was added to the lineup in the winter of 2016.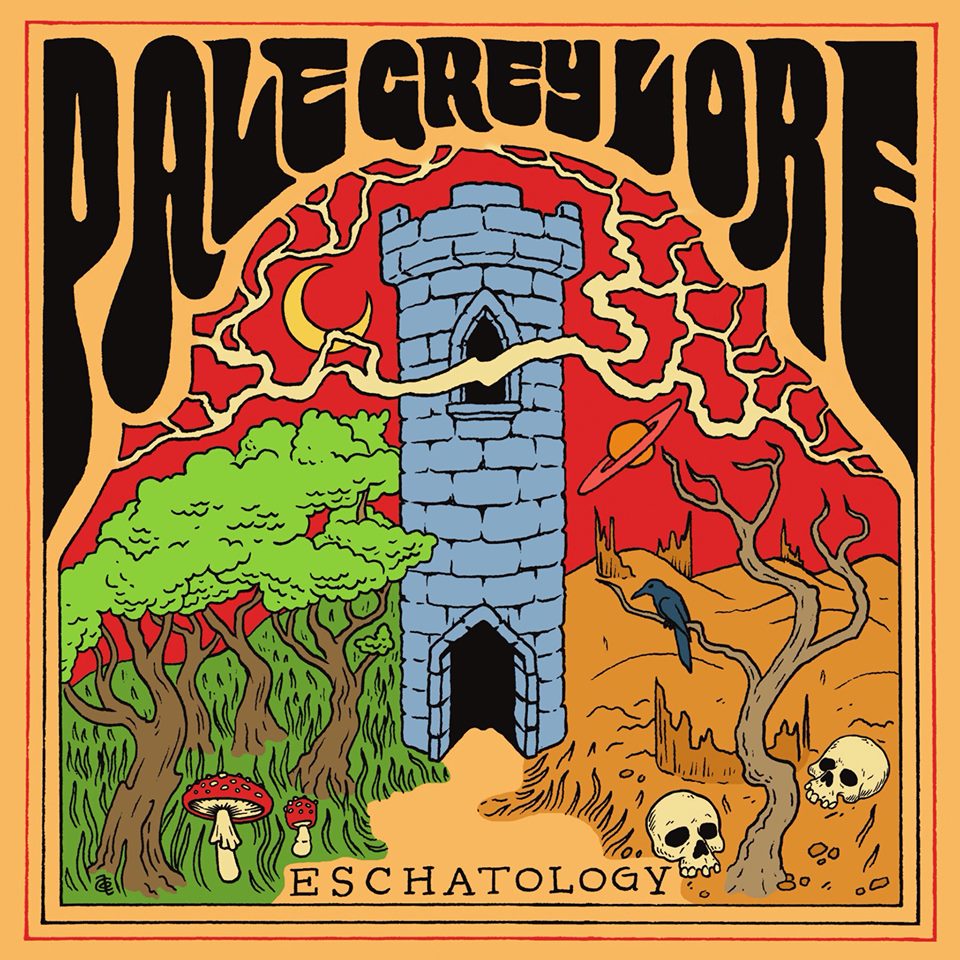 'Eschatology' is the catchy(sic) title of their second album.  Apparently, this means the part of theology concerned with death, judgement, and the final destiny of the soul and of humankind.  Heavy stuff, which is reflected in their sludgy but energetic songs.  The concept record tells the story of a depleted planet beset by vast inequality, ravaged by climate catastrophe, and poisoned by nuclear disaster.  Is this Earth, perhaps?
The songs are epic bites of timeless rock, with fabulous little touches to make the listener engage (including some mystical bells to the title track).  It takes a while to make land with the music, but it is worth persisting.  The sounds engage slowly, like friends who become stronger over time.  The guitar work is bottom heavy, but melodic.  The top end frequency only exists in a parallel universe.
"Before the Fall" is one of the stellar tracks on the collection.  It surprises with some sweet harmony guitars and this is where the band stands out from Pale Grey Lore's more dark and doomy peers.  There is a certain nod to godfathers of metal, but the sound is warm and modern without the cookie cutter settings that blight many modern bands.
The other highlights include the majestic riffing of "Regicide" and the widescreen vibe of the title track.  Some of the guitar playing is an update on some classic guitar sounds and really elevates the feel of the record.
The one track that kind of surprised me was the almost "shoe gazing" tune "Waiting for the Dawn".  I felt drawn back in time to the early 1990's when British alternative bands set out their stall and made some of the most vibrant music outside of metal.
This album may not be everyone's choice, but it has so many interesting parts, it would be a shame not to check it out.  It does, however, require some commitment to actually take time to listen to it – not for those with only a short attention span…What was I saying?