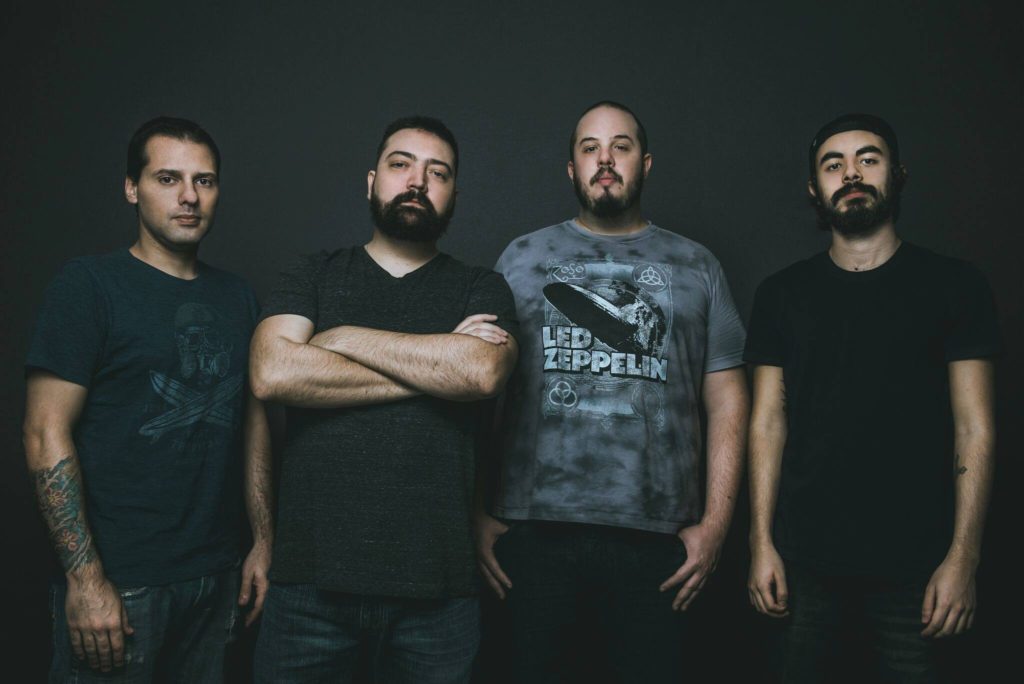 Owl Company is a band from São Paulo, Brazil with power to burn. The band combines hard rock influences from the psychedelic 70s to the 90s with modern rage and brutality to create a sound that is fresh, aggressive, and engaging. The band has built a strong presence in São Paulo, playing all the premier venues in town. Owl Company began in 2015 and their first single, "Condescend," received ample radio play in their hometown and also in Rio de Janeiro. Now, the goal is to take their music to the worlds stage and become internationally known, that new music being the group's first full-length release 'Horizon'. The record is set to drop in July 14th, 2017. The release of 'Horizon' will be followed by tours in the U.S. and Europe. The bands music alone is sure to win over fans, and once they plug in on stage their presence will send fans flocking to their style. Owl Company brings all this and more to the party, crafting memorable and melodic rock music that ripples its big riff muscles and instantly makes you want to hear more. The goal is that the new album as well as the international touring will give Owl Company the well-deserved place on the world stage and into the ears of heavy music aficionados everywhere. One listen and you'll know that Owl Company is a force of nature and will not be ignored.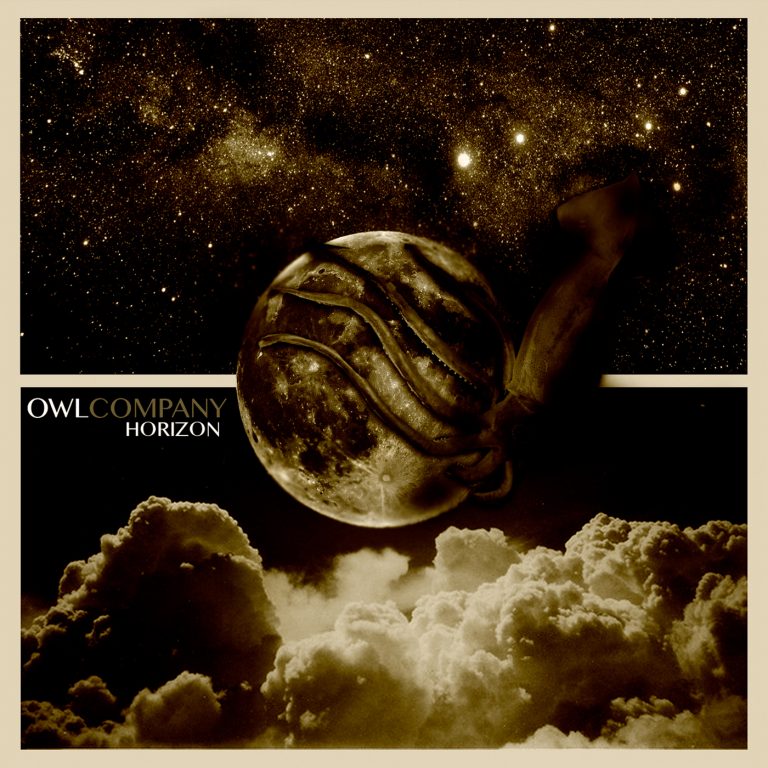 A bold statement has been made about Owl Company's sound saying it is like Soundgarden meets Sabbath with twice the guts. The band gives us a killer intro with police sirens and shredding riffs. What is more rock n roll than breaking the law and a guitar? Living up to those expectations is an uphill battle but after the intro the band kicks off their debut with the track "Celebrate And Kneel". This track really gets the ball rolling in this psychedelic rock vibe. Enrico Minelli has this unbelievable double sided voice. He can let out this burly thick tone and then goes into more of a polished grunge vocal style. You can also hear some southern rock type influence here as well. He belts out the chorus and it just sticks in your head instantly. The upbeat drumming by Thiago Biasoli adds an almost punk element to the song and provides the tempo for the track. You of course can't talk about this song without mentioning these funky true rock n roll guitar riffs that melt your ear drums from the second the song starts until it's over. A for the guitar lover you also get a short little solo in there. "Play With The Fire" slows things down a little bit. Enrico's voice has a more calming style here. This is most certainly a song that would get ample radio play. There is a soulfulness to his voice backed by these heavier riffs and a tremendous amount of groove by bassist Fabio Yamamoto. "Deathrow" amps the speed back up. Felipe Ruiz's guitar work on this track really shines and almost become the focal point of the track. The song comes across like an old school classic rock track but with a heavier edge. A little past the midway point of the song everything just seems to melt together and there is this perfect harmony between every instrument. The debut album ends with the track "Underdogs". This track again you really hear a southern rock vibe and Enrico's soulful voice shines along with the bluesy guitar work. You also get this instrumental breakdown the starts out with a killer bass line from Fabio and then Felipe chimes in with some fret tickling on the guitar while Thiago pounds away on the drums. Owl Company know exactly how to construct a song, giving the perfect amount of vocals, and instrumental sections.
The band has a psychedelic style that is easy to hear but they also incorporate blues and southern rock in a very subtle way. Enrico's soulful and at times bluesy voice soars in each and every track but also leaves windows for the rest of the band to shine as well. 'Horizon' is an incredible rock album and I have no doubt that once fans hear and see this band they will instantly become fans. Owl Company is good company to keep.