Lucid Fly is:
Nikki Layne – vocals
Doug Mecca – guitar
Aaron Ficca – drums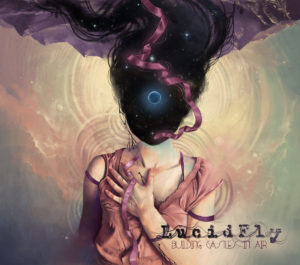 Often described as a dark and epic cross between Evanescence and A Perfect Circle, Lucid Fly has been together since 2001. Founded by vocalist Nikki Layne and guitarist Doug Mecca in Orlando, FL, the band found its name, interestingly, from a headline in the paper, reading: "Lucid Flies Into The Record Books" that documented the record breaking time in space by astronaut Shannon Lucid. Once cementing their staying power in the Orlando music scene and growing their fan base, Lucid Fly released their debut LP entitled Adapting to Gravity in 2005. With almost universal acceptance and mounting acclaim, Lucid Fly continued to play in and around FL, but they had their sights set on a bigger prize and moved to the West Coast. Once landing in L.A., drummer Aaron Fica, who had been touring with Macy Gray, was given an honorary spot behind the kit. As a follow up to their 2009 release of The Escape Stage, a three song EP entitled Stasis was released in 2015. As their fan base has continuously expanded and critical acclaim has come in droves, demand for new music thrust the band, once again, into the studio. Once their successful crowdfunding campaign that raised in upwards of $13K for what would become Building Castles in Air, Lucid Fly, were one of only seventeen bands invited by Mike Portnoy to play at the 2014 Progressive Nation at Sea event along with other noteworthy bands including Periphery, Haken, Riverside and many others. After great care and thoughtful songwriting, Building Castles in Air was recently released in November, 2016 and is deserving a prominent spot in any music fans' collection.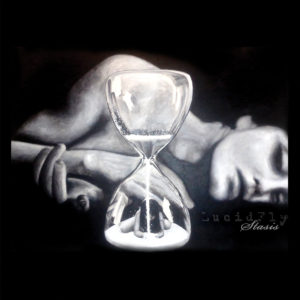 With a desire to put Progressive and Alternative Rock onto a new orientation, Nikki and Doug have spent the last 18 years honing their direction and sound, which is distilled completely into Building Castles in Air. With a deep pool of influences including A Perfect Circle, Karnivool, Incubus, Dredg, Imogen Heap, Deftones, Team Sleep, Baxter, MuteMath, Muse, The Butterfly Effect, Dead Letter Circus and Queens of the Stone Age it comes as no big surprise that Lucid Fly attracts fans from across the musical spectrum. From Doug and Nikki come: "We wanted the music to tell the story, through more than just the words. Sonically, we experimented a lot with guitar and vocal tones, dynamics, and layers to capture some of the contrasting themes throughout the album – introspection, melancholy, longing, daydreaming, transformation, and a sense of hope and optimism." Goal accomplished because this album is spellbinding in the depth of emotion and passion that it illicits to and from the listener. In addition to the honest, heart-felt music and talent laid out bare on display in Building Castles in Air, this self-produced masterpiece was mixed by Forrester Savell (of Dead Letter Circus, Karnivool, SikTh, Skyharbor, Animals as Leaders and Twelve Foot Ninja fame), providing top notch production quality an album of this magnitude so richly deserves. This CD is a real, musical gift and treasure.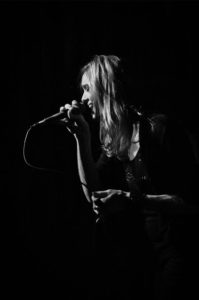 Intensely emotional lyrics that would easily stand alone as literature/poetry, Lucid Fly have managed to create a unique seizure on the heart and on the ears. With much care taken to properly drive the overtly emotionally and expressive tone throughout the album, Mecca's guitar work plays beautifully with Layne's emotive, throaty-clean and honest vocal timber for a sound that is slowed down a bit from prior releases but manages to be on a magnitude higher in its passion. This is music that can bolster your mood on a particularly bad day or leave you breathless and in tears when fully immersed in Lucid Fly's latest offering. This is very, very powerful material. You have been warned. Don't blame me when all of the air gets sucked out of your listening area. Starting off this sonic journey, "Billowy and Broken" takes a rather contemplative and positive outlook on self-doubt and questions of purpose. The band's songwriting genius is immediately apparent as guitars almost completely drive the tension while Nikki's gorgeous vocals serve as the release. Cagey and highly effective when brought to this level. Next up comes "Circles into Squares", one of my two favorites. In a passionate search for reason and inner justice, this song takes a more soaring, yet airy tone all too fitting the desperate theme. In much the same vein, "Mascot" takes on a ghostly and more subtly dark tone that becomes sad and lonely when lyrics are fully internalized. Gut wrenching track, to be sure. "No I in Voice" begins with an ethereal intro that devolves into a bitter place where sadness and sympathy wins out over anger and vitriol. A brutally honest lesson in the betrayal of one's self and thus, those held closest. The razor sharp blade turns.  A smooth transition to "Ribbons" turns the last song inward. In a desperate effort to find balance, sadness, frustration and self-doubt erode self-defining stability and purpose. Appearances no longer hold water, inwardly or outwardly. The lesson has been learned through fire.  Arguably the biggest song on the album and appropriately titled "Visions of Grandeur" is the turning point on Building Castles in Air, adding quiet orchestration in the background to add to a lyrical theme that borders on harsh before finding an accepted resolution by song's end. Being my other favorite song on the release, "Follow Through" takes one step forward from "Visions". With internal acceptance comes wisdom and deep compassion that allows one to turn their emotional encouragement outward. Beautiful moral that is wonderfully executed through song. "Next to Strange" takes this wisdom in turns it inward. Almost as a mirror image of one's past self, the reflection acts as a projection onto the current psyche. This is heady and an incredibly pragmatic view to take. Only a lifetime of experience and self-actualization can develop this level of self understanding. The music that envelops this lyrical direction gives the song an overtly positive vibe however. In stark contrast, "The Opposite" expresses the danger of viewing accepted resolution as an end in and of itself. Without constant growth (the real resolution), one is left in a dangerous cycle of being a victim of unavoidable life circumstances. Slight dissonance and polymorphic rhythms accompanying unique vocal timing drive this point home to a point that it hurts. "Paperthin" brings Building Castles in Air full circle, where external factors question, challenge and attack the new, awakened self; sending the cycle back in a vicious circle if not kept in check. Simply brilliant end to this emotionally charged powerhouse of an album.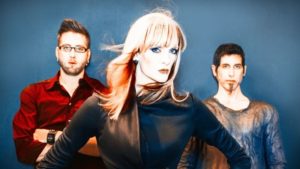 Huge thumbs up for Building Castles in Air. I guess my only complaint is that this thing did not hit my radar sooner, allowing me a few months more to take in all this lovely album has to offer. Very different and one that honestly bares more soul and wisdom than anything that I have heard in quite some time. Definitely a keeper!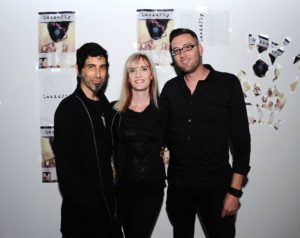 Tracklist for Building Castles in Air:
"Billowy and Broken"
"Circles into Squares"
"Mascot"
"No I in Voice"
"Ribbons"
"Visions of Grandeur"
"Follow Through"
"Next to Strange"
"The Opposite"
"Paperthin"
Credits

:
Drums tracked at Flabbey Road Studios, Central Point, OR.
Guitar tracked at Lucid Fly's home studio, Studio City, CA.
Bass and vocals tracked at iCreateSound, Santa Clarita, CA.
Mixed and mastered by internationally renowned producer Australian Forrester Savell
Be sure to check out Lucid Fly on: The Web Facebook Twitter YouTube Soundcloud Instagram iTunes ReverbNation Bandcamp