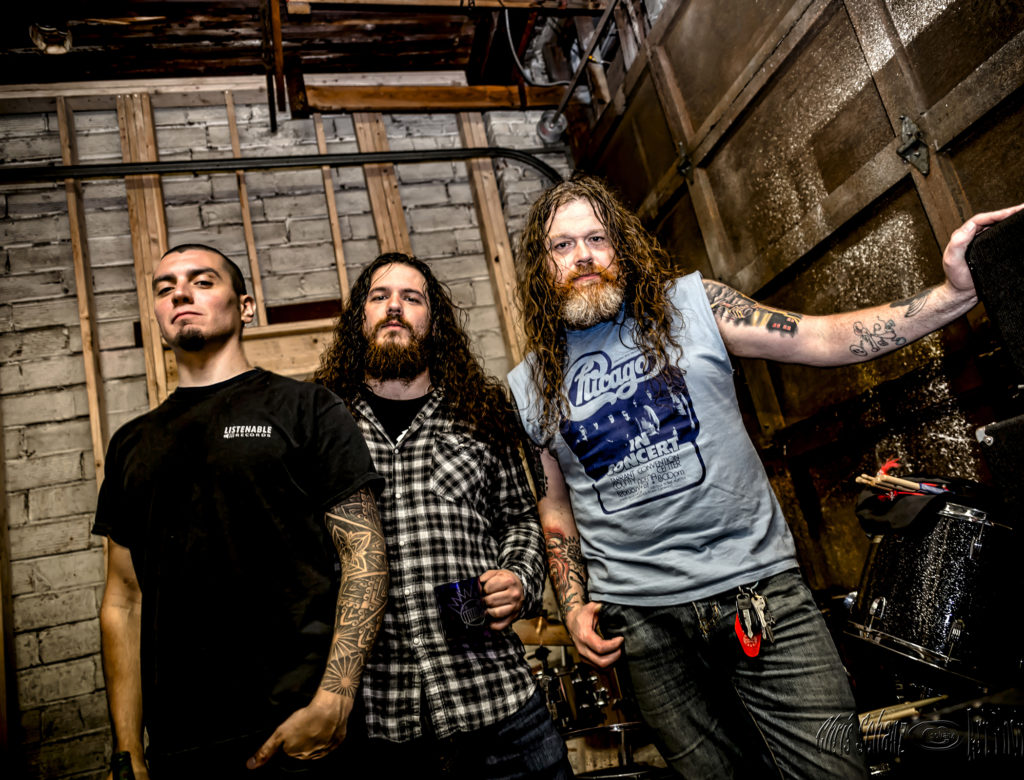 Mos Generator are a heavy riffing trio from Silverdale, WA, who have made it their life's mission to breathe new life into classic rock.  They revel in the sounds of the 1970's, with a nod to a progressive era long since taken over by being too inaccessible for casual listeners.
The band has a strong pedigree, comprised as it is by Tony Reed (vocals, guitar, Wurlitzer; ex-Treepeople), Sean Booth (bass), and Jono Garrett (drums).  They came together in 2002 and followed a self-titled debut with a concept album entitled 'Late Great Planet Earth' in 2005.  This was followed by several great records, including 'Nomads' and 'Abyssinia'.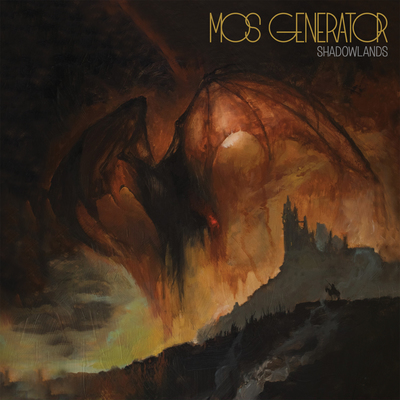 Their latest release on Listenable Records is the majestic 'Shadowlands'.  I am finding it a real pleasure to absorb the grooves and power on this collection.  There is an epic opener in "Shadowlands", full of riffing and roaring. There is also fuzzbox overdrive on songs like "Drowning In Your Loving Cup" and "Woman Song".
The songs are compact and lean, swaggering into your consciousness like boxers entering the ring, full of confidence and focus.  What makes them elevate from average to great is the tunefulness that sets them apart from the pack.
Reed makes his mark with a melodic maelstrom of musicality with his ripping guitar and cool walking vocals.  There is the added bonus of solos that don't outstay their welcome.  It is taste over flash for sure.  The bass playing from Booth is rock solid, but busy and I can only imagine what this band would do live.  When you have a four piece, a busy bass is essential and you get that in spades on 'Shadowlands' – just listen to "The Blasting Concept" for a demonstration of Haslip's skill.  Any review would also be remiss not to make mention of Garrett's drumming, which drives this album forward.
Combine all of the elements together and you have an album of power, melody and heart.  It is not one dimension and I recommend it highly for all lovers of classic rock, infused with stoner tendencies and superb musicianship.