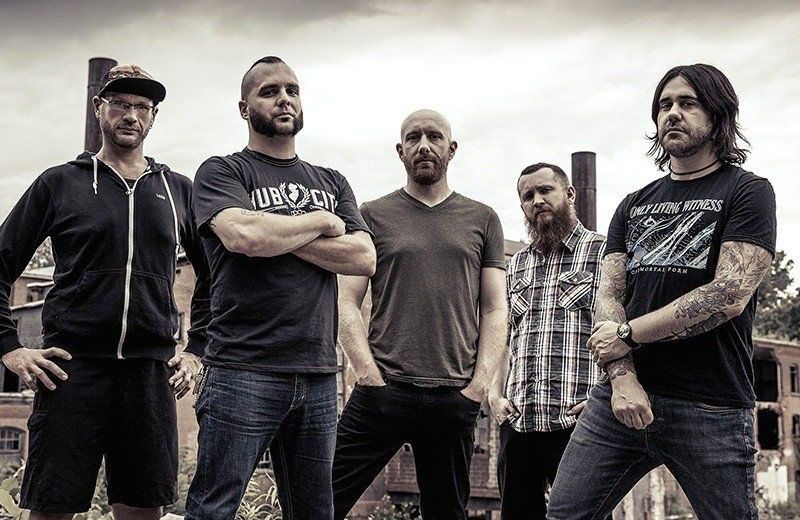 Modern metallers KILLSWITCH ENGAGE in a sudden turn of events have been forced to cancel their upcoming tour from April 26th through May 5th. The unpleasant news has come in the wake of Jesse Leach's surgery, to fix his vocal chords, an issue that has been stopping him from performing in his full capacity lately. Jesse is expected to pull of a quick full recovery, but to inhibit any damages to his vocal chords for future touring, the band chose to take the hard decision to call the curtains down off a few dates. Here is what the band has to say about the same.
"We unfortunately have some unpleasant news to share. Killswitch Engage have to cancel their upcoming tour from April-26 thru May-05. Earlier today we found out Jesse needs to have surgery to repair an issue with his vocal chords. He is expected to make a full recovery and be fine for any future touring, but to avoid any future risk we unfortunately have to pull off these dates now. Our intention is to postpone the headline shows in Sayreville, Louisville, Cleveland & Poughkeepsie and get back to our fans as soon as possible. New dates for those cities will be announced soon, so please hold onto your tickets.
In the meantime our friends in Hatebreed, Candiria and The Word Alive still plan on continuing forward with these shows. Show them your support."
There's a total of seven tour dates across North America and Mexico to be cancelled following Jesse's surgery. Jesse just updated the following about his surgery on an Instagram post describing the struggles physically and mentally he had to go through. Here's what the post said:
"Monday afternoon my vocal surgery will take place. It's been a rough couple of weeks for me mentally.
After being completely silent for over a week, having massive amounts of prednisone and spending time in doctors offices … it's official I have to go under the knife. I've over used my voice to the point where I've developed a polyp that will not just go away, it needs to be removed. I'm very grateful to Dr. Scott Kessler and Dr. Woo Peak for all of their wisdom and care. I'm also grateful to my Managers for being incredible support when I was loosing my damn mind over this. Thankful for my brothers in Killswitch for understanding and having my back.
I'm looking forward to spending time with Melissa Cross after my recovery and learning to rebuild my technique and ensure this doesn't happen ever again. I'm so grateful to everyone who's sent me love and support. I've been assured this type of surgery happens quite a lot in the world of entertainment and the recovery time is much quicker than it was years ago.
Lastly my apologies to all the fans who bought tickets, we will make it up to you! Thank you for understanding and all the love and support you've given me and the music I'm blessed to be able to make. I'm making the most of my last few days of talking by spending time with people I love. It's going to be a quiet and contemplative few weeks for sure but it's all part of my journey. I will keep you all posted come surgery day and my rehabilitation process. Hell maybe I can even get footage of the surgery itself to post up?!
We'll see…so yeah now you know. Here's to a successful procedure and a quick recovery."
The shows that have been affected due to this are the following. The band has promised for the refund of the same.
Cancelled Dates
4/26 Sayreville, NJ @ Starland Ballroom***
4/28 Jacksonville, FL @ Welcome To Rockville Fest
4/29 Ft. Lauderdale, FL @ Fort Rock Fest
5/01 Louisville, KY @ Mercury Ballroom***
5/02 Cleveland, OH @ Agora Theatre***
5/03 Poughkeepsie, NY @ The Chance***
5/05 Mexico City, MEX @ Hell and Heaven Fest
Amidst all of this bummer, we do have some good news to follow, KILLSWITCH ENGAGE are currently working on their follow up album to 2016's 'Incarnate' and is scheduled to release late 2018. This would be the band's third release post Jesse's rejoining the group since 2012.
We from Metal Nexus wish the monster of a vocalist Jesse Leach a very speedy and happy recovery. More power to you Jesse!