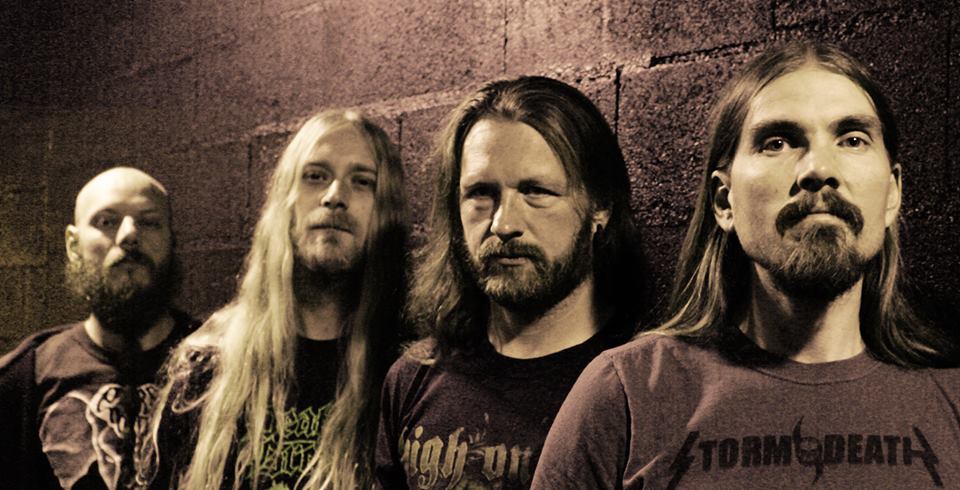 Mammoth Storm was formed in Sweden at the end of 2012 for the sole purpose of "delivering some heavy riffs in the name of doom". With the release of their 2015 debut 'Fornjot' the Swedish Doom Metal band exploded onto the scene! With thick grooves and gargantuan riffs they are by far one of the most exciting bands in the metal scene. On their newest album 'Alruna' (which is released via Argonauta Records) the band have proven that they are a force to be reckoned with!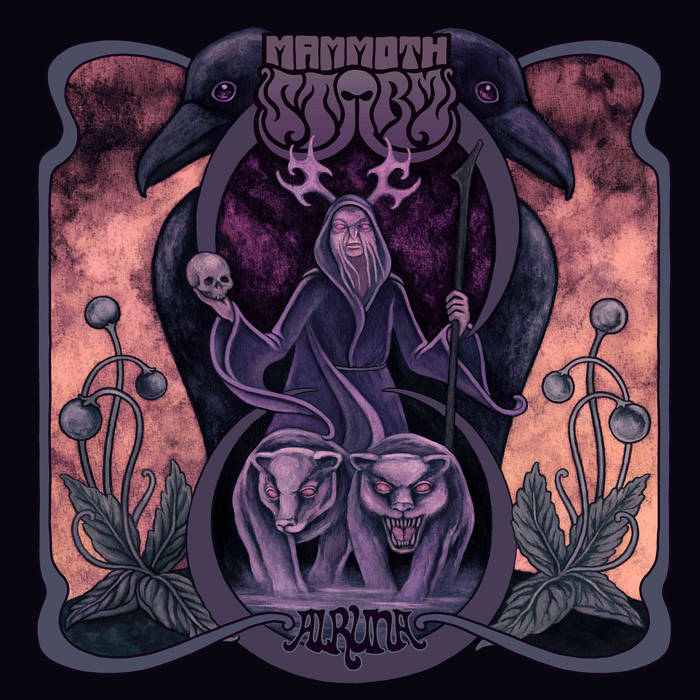 'Alruna' was recorded by Johan Ericson at Dead Dog Farm Studio in March 2018. Mastered by James Plotkin at Plotkinworks. The sound quality of this album as well as the previous release are a big reason why Mammoth Storm appeal to me. The term "Wall of Sound" is thrown around a lot in the metal scene, and more often than not it's used to describe bass and guitars that are loud and fuzzy to the point that notes and chord changes are indistinguishable from one another. That's not a wall of sound. With Mammoth Storm you get the real deal. Everything on 'Alruna' is clear, heavy and sonically pleasing! Thunderous drums is what you're treated to on album opener "Giants" with it's plodding and almost tribal feel. The title track is up next. On this one we're treated to more of a death/ doom feel, not in regards to tempo (this one is nice and slow) but rather in regards to the riffage! It has moments of melody and brutality, perhaps more akin to the old sound of bands like Paradise Lost and Anathema. Next up is my favorite track from 'Alruna' which is "Shores Of The Dead." Again we're treated to death/doom riffage that's only complimented by the steady and thunderous bass and the thumping of drums full of well placed cymbal hits. On this track we also get a stunning vocal performance that essentially starts in a whisper and continues to grow in its intensity as the song progresses! Closing tracks "Raven Void" and "Atra Mors" are the longest tracks on 'Alruna' both clocking in at the 9 minute range. They both deliver on steady and thick riffs akin to a band like Windhand!
On 'Alruna' Mammoth Storm have proven themselves to be one of the most exciting and perhaps most important bands in doom metal today. Let's hope they keep the momentum going!