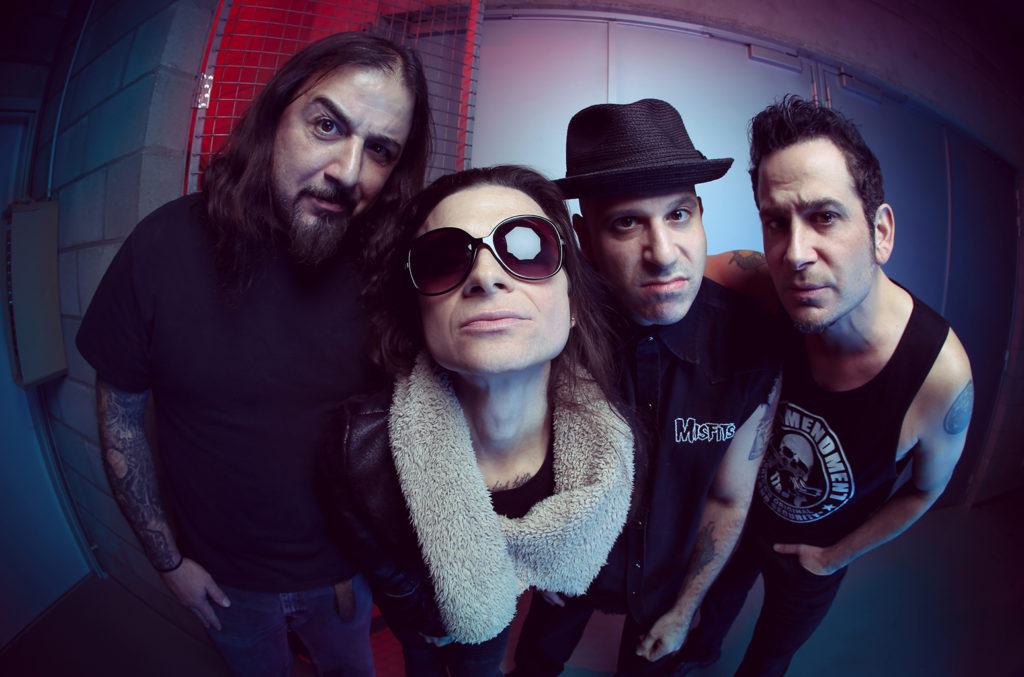 Life Of Agony has been around for over 20 years but they still surprise to this date . They managed to keep their routs intact while changing things up big time, They are from New York and best known for their debut album 'River Runs Red' from 1993. This and their album 'Ugly' (1995) built their staircase into the hardcore scene. They toured all over the place with many great and influential bands like Metallica, Black Sabbath, Foo Fighters, Ozzy Osbourne and The Red Hot Chilli Peppers. And I have to tell you, you don't get that spot for sitting around a table playing poker. After this incredible start they released another album in 1997 'Soul Searching Sun', 2 years later the band decided to split up and all walk their own directions. After this devastating news the band managed to surprise everyone by coming back together in 2003. They finally found their love for the band again and decided to make an album, 'Broken Valley'. This album got them right on track and showcased their intense love for the band.  After long waiting we finally got it, a new album from Life Of Agony. It's called 'A Place Where There's No More Pain' and wow what a great album it is people. They produced it themselves with a helping hand of Mat Brown. The bands label is one of the best around Napalm Records and Ted Jensen mastered it. He is well known for his work for Alice In Chains, Machine Head and Deftones so we are in for a good one.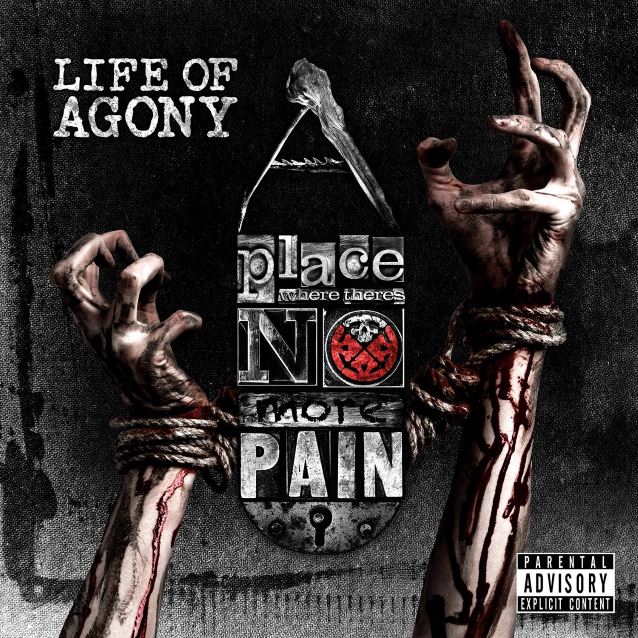 What song better to start on then "A Place Where There's No More pain". The song is about finding a place where there is no more pain. A place where everyone wants to be. A place without misery and torture of this ongoing thing we call life. A place without tragedy and sorrow of everyday life. Besides the well written lyrics of this song we got vocals that are fit perfectly into the melody. Mina's vocal range really got to shine on this one!
"Bag Of Bones" is a perfect example to showcase what a band can create when sticking to its routs while changing it up big time. It starts of really strong with a heavy guitar solo that gets layered by the drum. The vocals are as always heart pounding and soul crushing. ''I'm just a bag of bones'' is the main line of this song and it displays a feeling of loneliness and of being worthless. We all have felt like this one way or another. Walking on the streets and wondering where life will take us.
"Song For The Abused" is exactly what it sounds like. It's a song for all the abused amongst us. This song is really intense and beautiful for all the people that can relate. Pouring her heart out is one of her specialties and she really did an amazing job on this one. For all the people reading this that can relate. You are beautiful and you should never ever give up, keep being strong and it will get better!
'A Place Where There's No More Pain' is for everyone and what I mean by that is that everyone has a song that they can relate to. It goes from a song about being abused to the feeling of being nothing more than worthless. All the songs tell different stories yet they fit perfectly like a cold beer on a beautiful Sunday night. After transgender coming out back in 2011 Keith changed his name into Mina while keeping her personal style of song writing and singing straight from the heart. You can buy tickets to witness it all live HERE.
Life of Agony consists of:
Vocalist Mina Caputo
Guitarist Joey Z
Bassist Alan Robert
Drummer Sal Abruscato
Show Life Of Agony some support!