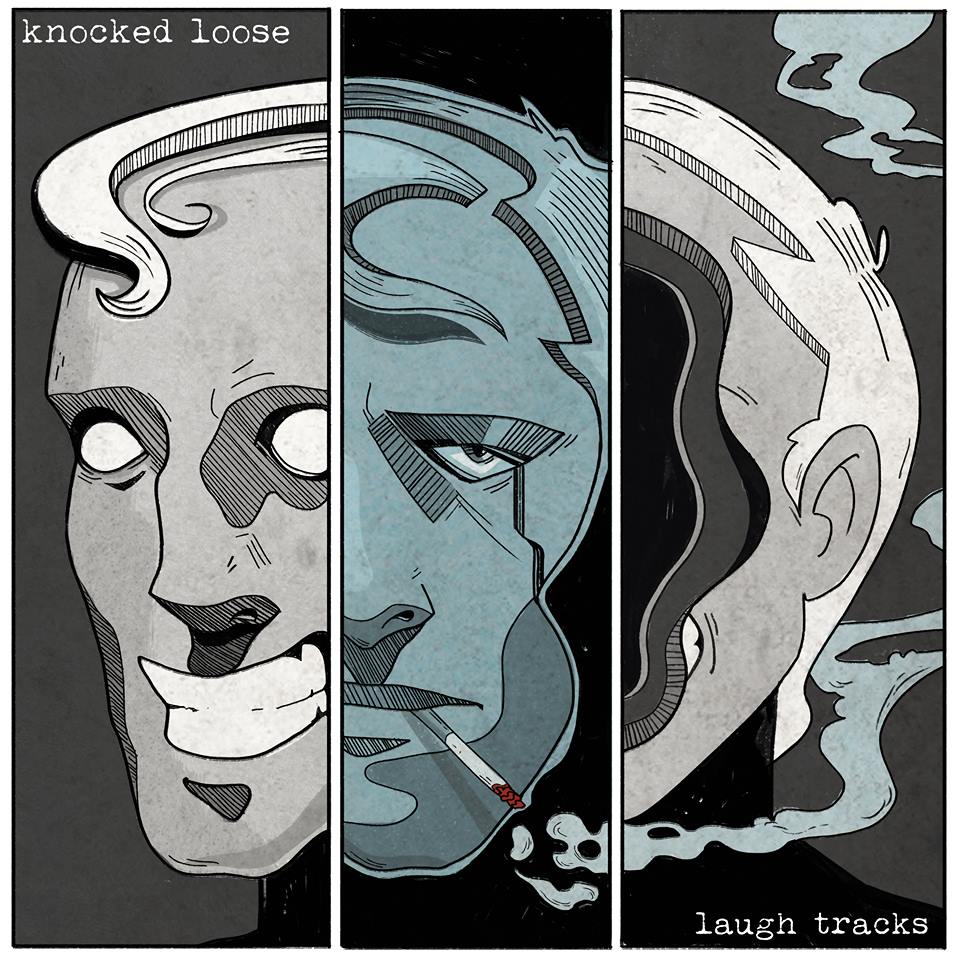 If you want to talk about an album that will put you back on your heels, slap the taste out of your mouth, and stomp a mud hole in your ass then walk it dry, then you need to be talking about Knocked Loose's debut LP "Laugh Tracks". Oldham County, Kentucky's Knocked Loose have been impressing and causing random acts of violence for the past few years with the "Pop Culture" EP in 2014 and a split with Damaged Goods in 2015. I've been a fan since the release of the EP and was highly anticipating the release of "Laugh Tracks". When the single "Deadringer" came furiously rushing out of the interwebs, I knew that the quality that K//L was known for was not only still there, but they had honed their craft into Hanzo steel and were ready to cut down anything that stood in their way.

Coming it at a hair under half an hour, this raucous album pummels you with K//L's unique take on Beatdown Hardcore. For all of those who are saying, "Hardcore? Pssshhhhh. That ain't heavy," well, you are dead wrong. I was once in the same boat, believe it or not. But time, circumstance, passion, and great music certainly converted me to the world of breakdowns, hardcore dancing, and two steps.  This could possibly be the heaviest album I've listened to all year. And it is most definitely the best hardcore release, in my eyes, since Code Orange's "I AM KING" in 2014.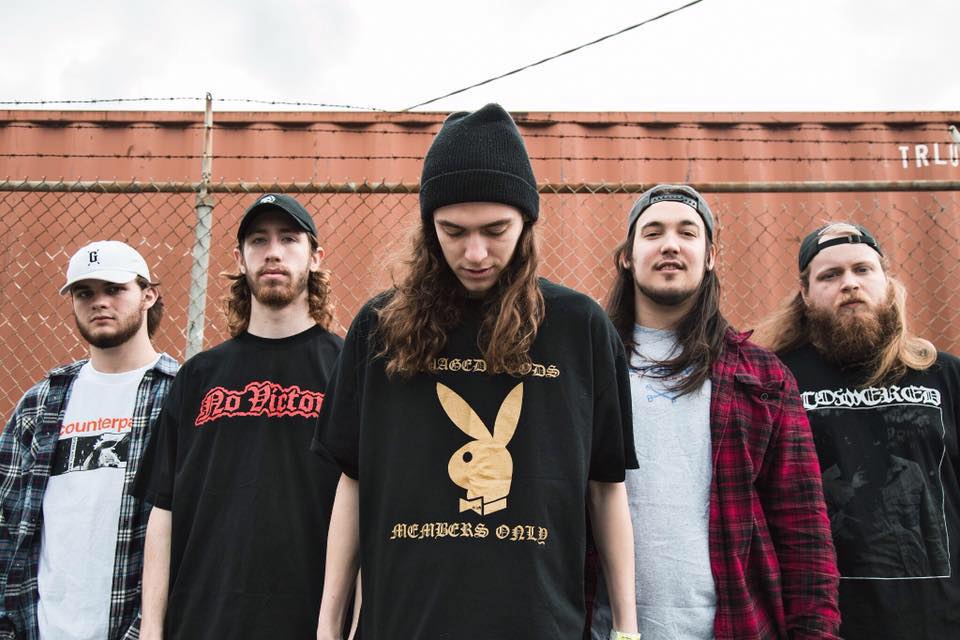 Opening with a Slayer meets Code Orange assault, "Oblivions Peak" quickly shows off the strengths of K//L: broken glass vocals, absolutely insane breakdowns, and catchy two step riffs that will have you moshing in your car, living room, bathroom, and pretty much anywhere else. There is a real sense of urgency in the vocals of Bryan Garris. Reminiscent of the great Trapped Under Ice, his screams aren't at all forced brutality. They seem to come from the very depths of a disturbed spirit in need of some serious therapy. Accompanied by lower, almost death metal vocals from one of the guitarists, the vocals are a real treat from K//L.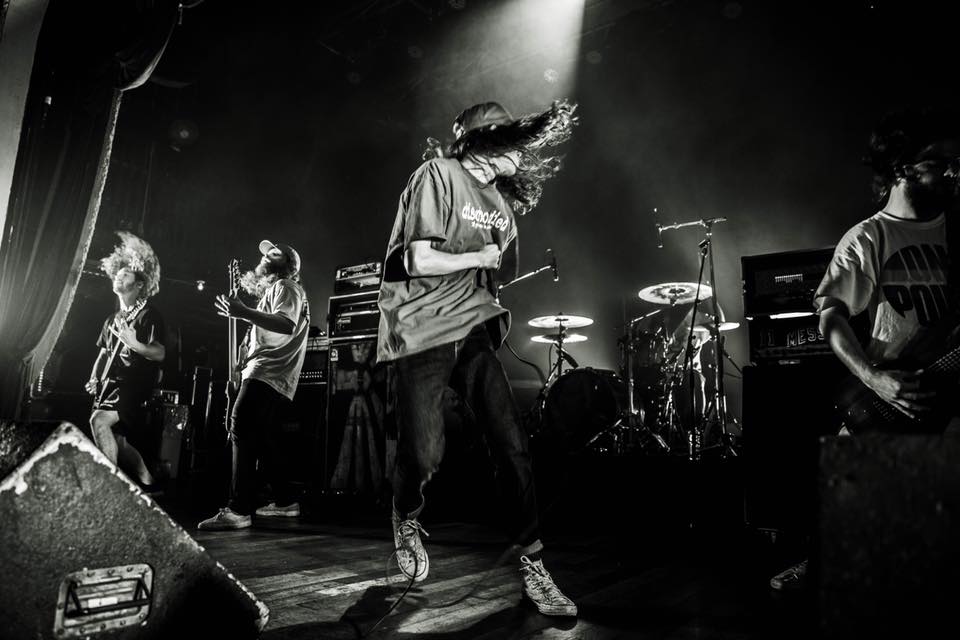 As mentioned previously, "Deadringer" is a hell of a song and kicks you in the teeth until there aren't any left. It also contains the fantastic line, "I always watch the mountains, as they look down on storms". "The Rain" is a thrashy, beatdown heavy track that also has a moment that will have you in a circle pit in an instant. For my money, "Blood Will Have Blood" would be one of the tracks that I would recommend to those metalheads who have a disdain for hardcore. There is a lot of good stuff here for them. After a very metallic opening, the song progresses into a giants stomping the earth groove that returns to previous metallicisims.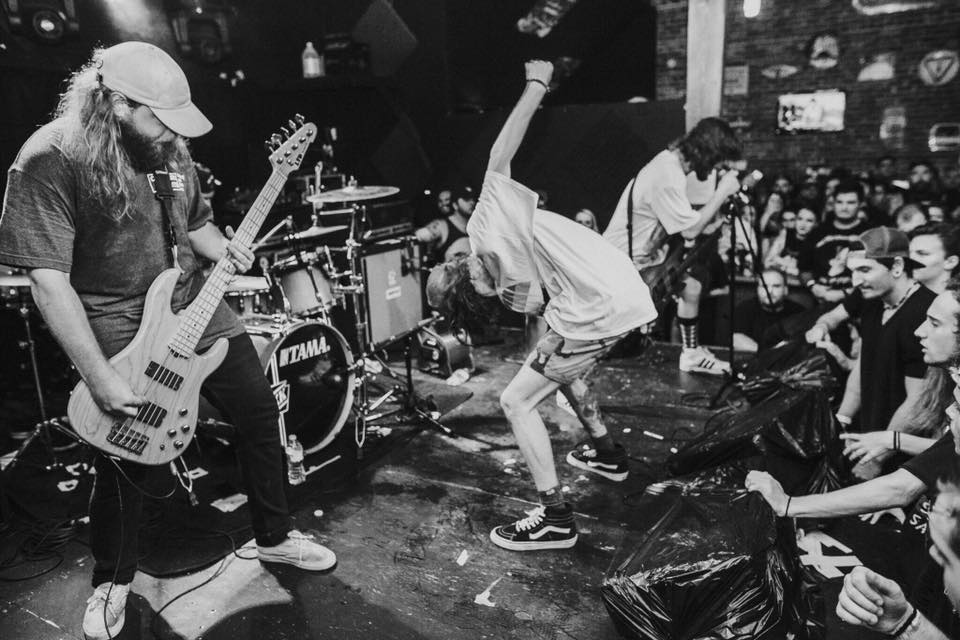 The shortest track on the album, clocking in at only 1:12, "Counting Worms" has my favorite lyric of the year, "I wrote a song about getting better. It's a feeling I can't remember". After those words are ejaculated, the remaining 45 or so seconds are pure mosh murder. "My Heroes" has a Crowbar meets older Harms Way vibe to it. One of the slower songs on the album, it's definitely a highlight for me. More great lyrics come from this one with, "All my heroes went to hell". There's a great two step segment near the end of the song that is sure to get you moving. "Billy No Mates" is  some good old fashioned two step mixed with some fantastic beatdown riffs. "Last Words" is probably the hardest shit on the whole album. Another one for the hardcore haters, for sure. If you're a fan of Xibalba or bands similar to them, this is the kind of brutality to expect here. "No Thanks" is definitely catchy and pummels you immediately before hitting up more of that sexy ass two step action. "A Fetish" conjures up more Slayerism, which is never a bad thing, and even some slight blasting. This is another one sure to thrill metalheads. "Laugh Tracks" is a fitting end to the album, with a fat ass riff to open up and continued violence up until the end when the laugh track takes over.

If you sit this one out because of preconceived notions of what "heavy" or "hardcore" is, then you are really doing yourself a disservice. This has immediately jumped to the top of the heap for one of my favorite titles of the year. After many listens, it has not gotten even the slightest bit stale and I want more music from these dudes as soon as I can. How about a split with No Victory? That would be amazing. Anyways, "Laugh Tracks" will tear your face off and shame on you if you don't listen to it.
You can get it HERE.
Check them out on Facebook HERE.
Stay Brutal.