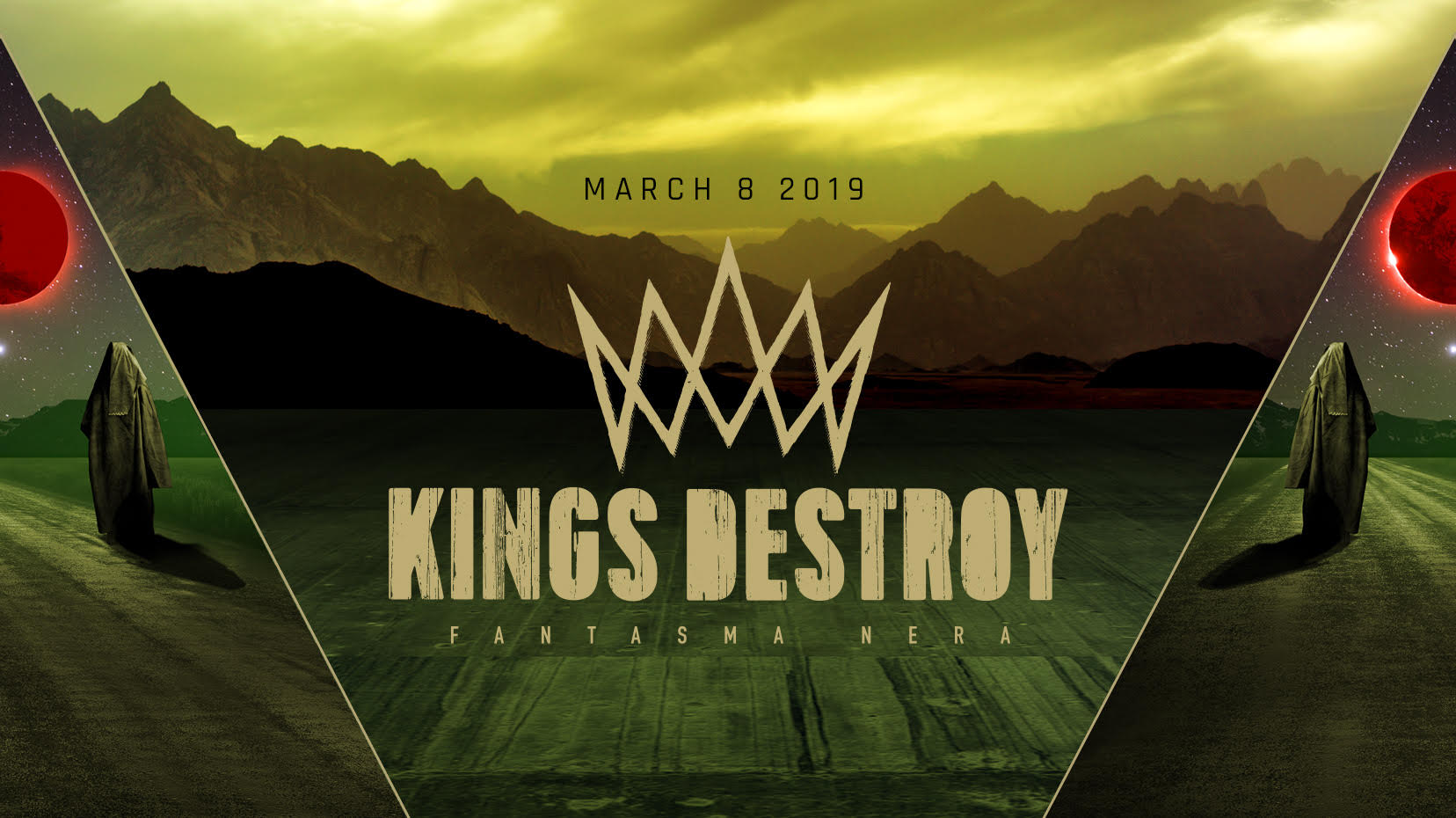 It's old and it's new, it's funky but familiar, Kings Destroys' pseudo stoner melodic rock harkens a fresh taste of experimental riffage with slow-mo head bobbing. New York City dwellers they are and a hotbed of artistic exploration they inhabit since their 2010 formation. Gracing the shelves March 8th, "Fantasma Nera" is the bands upcoming fourth LP through Svart Records, a Finnish based label that is home to Acid King.
Kings Destroy consists of five members, fronted by Steven Murphy, Rob Sefcik on drums, Aaron Bumpus holding it down on the bass and guitars from Carl Porcaro and Chris Skowronski. The band made a conscience effort to push themselves in songwriting and arrangement on this record, and it surely shows. The evolution throughout their four records is apparent and "Fantasma Nera" is like Kings Destroy 2.0. This record is polished but still rough. Doomy can sometimes sound "old" but this sounds current, refurbished. Elements of prog slip in seamlessly adding dimension.
The title track, "Fantasma Nera" opens with one of the cryptic and fascinating lines "Remember when we were alive? Neither do I." Classically juicy guitar sound subtly sneaks into the verses, sounding pristine. Catchy but still rather dark- just right. "Dead Before" is an introspective jam, a "lighters up" chorus without a doubt. The guitar tone on this record is just impeccable. The arpeggios towards the end of "You're the Puppet" sound like walking down the stairs, into a creaky old dusty basement.
Less than a month until the album is unleashed, Kings Destroy has done us the pleasure of debuting the title track. If this should be something that you enjoy, mark that calendar for March 8.