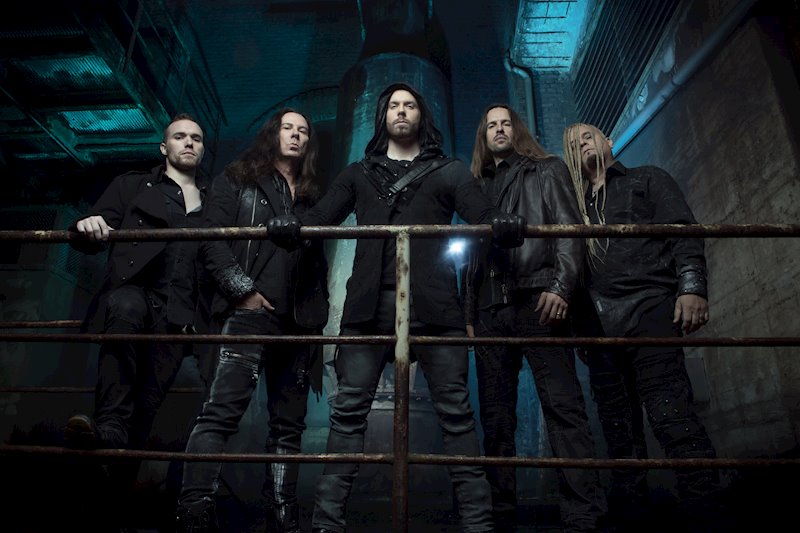 Strictly from their sound, it is almost hard to believe this symphonic power metal outfit comes from Tampa, Florida. Since 1991, founder and guitarist Thomas Youngblood has been the mastermind behind the entity that is Kamelot. A change of frontmen in 2011, however, reignited a flame for the band. Swedish singer, Tommy Karevik (Ayreon, Seventh Wonder) took the place of Roy Khan and has since elevated Kamelot to exponential heights. 'The Shadow Theory' is the twelfth album in their discography, released on Napalm Records and produced by Sascha Paeth who has been perfecting their sound since 1999's The Fourth Legacy.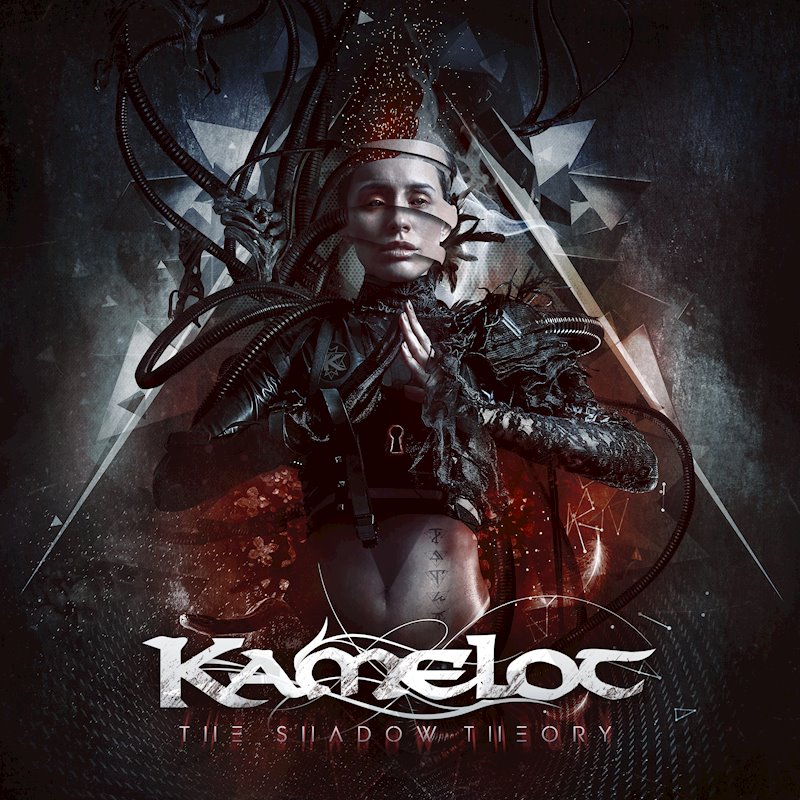 In their 27 years of existence, Kamelot has nailed the recipe for a sensational power metal track. They have consistently delivered great records, one after another and 'The Shadow Theory' is no exception. This record, and the previous, 'Haven' (2015) have adopted a bit more of a industrial and futuristic feel in relation to older material that grabbed more of a theatrical thread. The first track, "Phantom Divine (Shadow Empire)" seemingly picks up where the previous album left off. It's a bridge to ease the listener into the next chapter of the band's saga. A fast tempo driving drum pattern holds true to traditional power metal layered with an infectious chorus that will surely be on repeat for the foreseeable future. Lauren Hart of Once Human lends her beautiful voice for a chorus, but not without leaving before a gravelly scream. Call it formulaic, but Kamelot refuses to release an album with an anthemic, ballad-like track. Welcome "Stories Unheard," showcasing Tommy Karevik's astonishing vocal range. He has such control of his vibrato that his words are not just sang, but felt. "The Proud and The Broken," the last track not including the outro, takes on an alternate universe within the record. The verse feels like an administered sedative is slowly creeping in. Layered vocals add a completely different dimension than any other track. It would be a disservice to not mention the three guitar solos that are woven into the song with precision. The record ties up with a grand number with choir, orchestra and brass instruments, symbolically closing the book and returning it to its shelf.
Twelve records in and they haven't run out of ideas yet? Kamelot could not make a bad record if they tried and have proven they are one of the premiere symphonic and power metal acts of this generation.
KAMELOT live:
/w DELAIN, Battle Beast
04.16.18 US – Louisville, KY / Mercury Ballroom
04.17.18 US – Charlotte, NC / Fillmore Underground
04.18.18 US – Silver Spring, MD / The Fillmore
04.20.18 US – New York, NY / Irving Plaza
04.21.18 US – Worcester, MA / New England Metal And Hardcore Festival
04.22.18 US – Montréal, QC / CA Métropolis
04.23.18 US – Toronto, ON / CA The Opera House
04.25.18 US – Albany, NY / Upstate Concert Hall
04.26.18 US – Pittsburgh, PA / Cargenie Concert Hall
04.27.18 US – Chicago, IL / Concord Music Hall
04.28.18 US – Minneapolis, MN / The Cabooze
04.29.18 US – Des Moines, IA / Wooly's
05.01.18 US – Denver, CO / Ogden Theatre
05.02.18 US – Salt Lake City, UT / The Complex
05.04.18 US – San José, CA / City National Civic
05.05.18 US – Anaheim, CA / The Grove
05.06.18 US – Phoenix, AZ / Marquee Theatre
05.08.18 US – Dallas, TX / House of Blues
05.09.18 US – Houston, TX / House of Blues
05.11.18 US – Atlanta, GA / Center Stage Theater
05.12.18 US – Orlando, FL / House of Blues
05.13.18 US – Fort Lauderdale, FL / Revolution Live
Festivals:
07.12.18 CZ – Vizovice / CZ Masters of Rock
08.08.18 ES – Villena / Leyendas del Rock Festival
08.10.18 UK – Derbyshire / Bloodstock Open Air Festival