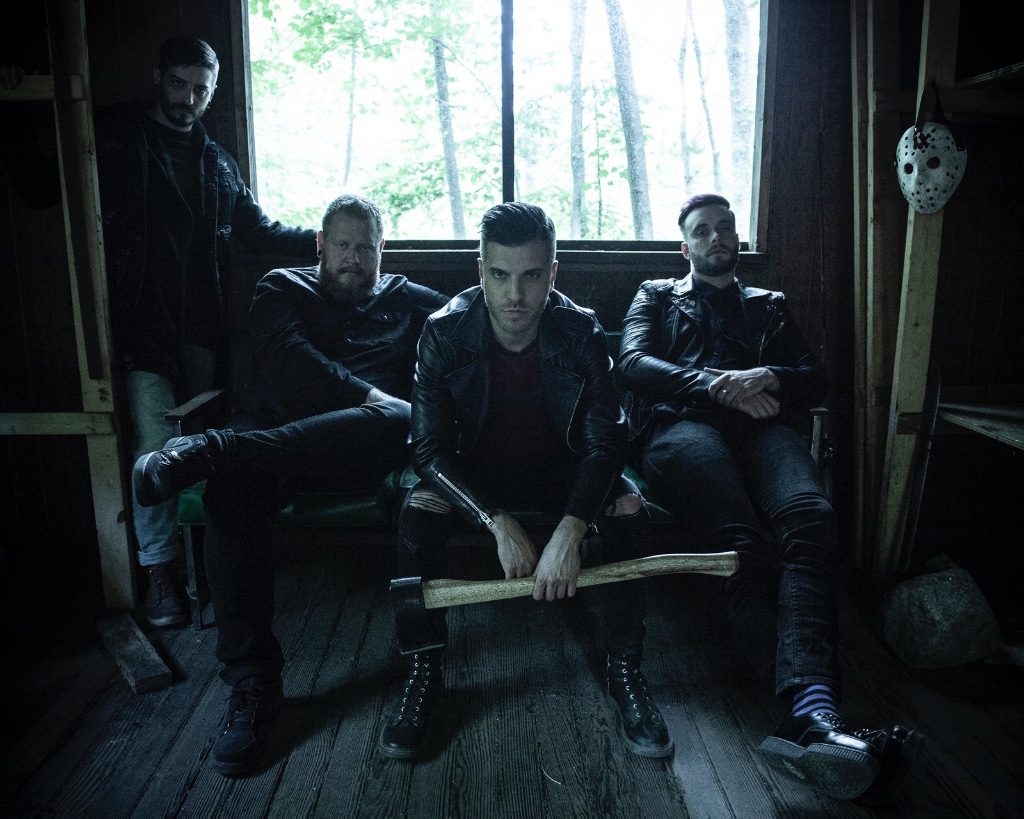 Here it finally is, the 5th full album release of horror themed metalcore act Ice Nine Kills. They are one of the few bands left with a perfect discography and after hearing 'The Silver Scream' multiple times I can assure you that nothing changed a slight bit. So get right in to experience countless horror stories presented to you by Ice Nine Kills!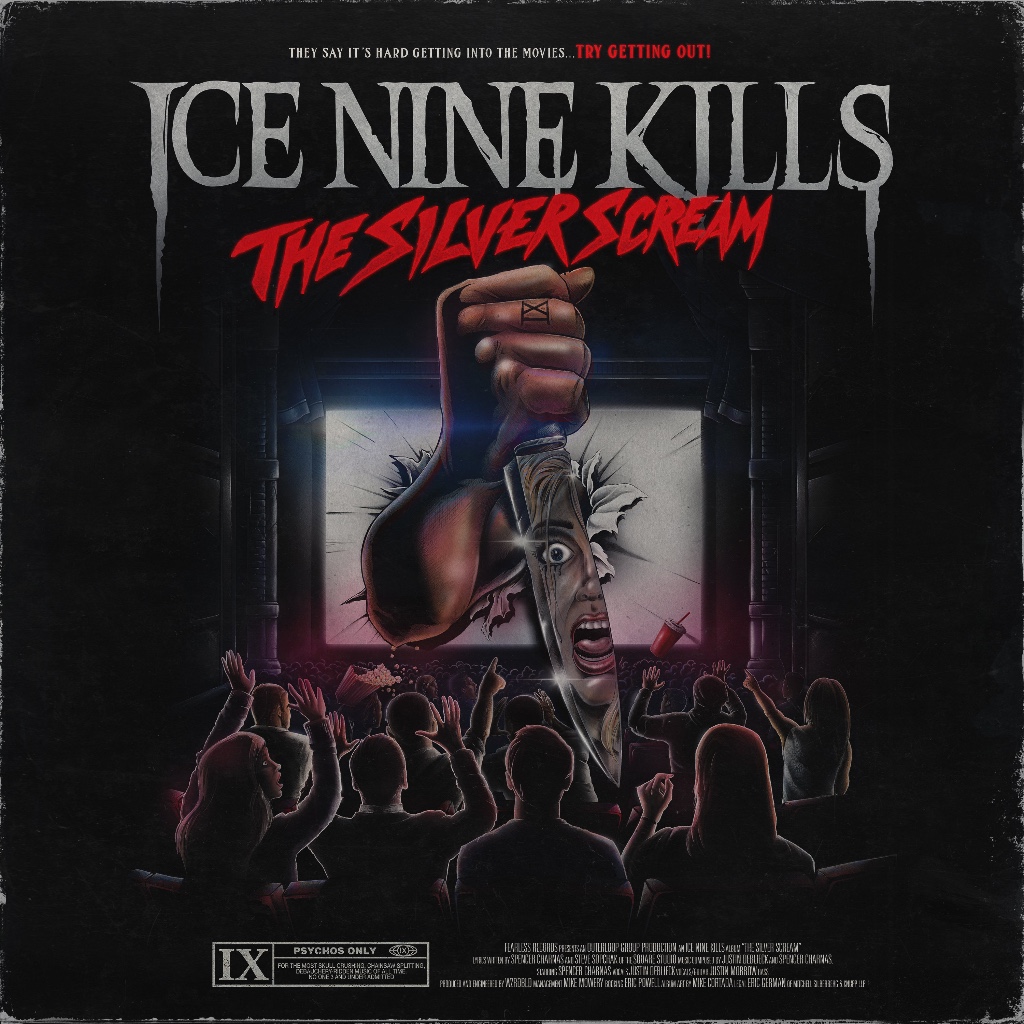 Before you could even put your popcorn in the microwave and get comfortable "The American Nightmare" already blasted your room to pieces with the brutalness this track provides. It tells the beautiful horror story of Freddy Krueger from the serie A Nightmare on Elm Street. And if that wasn't awesome enough already just wait until you read the lyrics and witness the breakdown of the song.
And what about "Thank God It's Friday"? It blew up instantly and it might just be the heaviest, or second heaviest, song on the entire album. Featuring one of the most iconic stories ever told about Jason Vorhees. Ice Nine Kills manages to tell our all time favorite horror stories or series in the most epic way possible. You can't just listen to them or just watch the music videos, it lays out a whole story for you in the form of music. It brings the theater to you in all its best ways!
Ice Nine Kills is part of the reason why I became obsessed with the genre but what I love most are good references to older songs/albums and "Rocking The Boat" does really well in that department. Besides being a well constructed metal song with catchy lyrics and riffs the reference to their 2014 album 'The Predator Becomes The Prey' and their 2010 record 'Safe Is Just A Shadow' are just amazing. Oh and just wait until you hear that breakdown. You will get addicted!
Last song that you absolutely need to know about is "Merry Axe-Mas". It may sound like a cheesy song title but holy smokes this one is truly impressive. It is coming from the heavier side of Ice Nine Kills and I can tell you that they didn't go easy with this one. It is destructive and ready to kick your ass. And what a refreshing and interesting way to break down a song, the instruments don't just fade away one by one or anything like that. The track completely stops for a second while a nice jingle kicks in followed up by a flaming guitar solo. And that isn't even the end of it. Because after that the vocal style change into something you have never ever heard of Ice Nine Kills. It will push you over the edge to buy 'The Silver Scream'!
All in all you literally got every single reason to add this one to your collection. Ice Nine Kills are slowly becoming one of the pioneers of the modern core scene and after 'The Silver Scream' I am certain that they now are. They are nothing like other core acts, they set themselves apart with their incredible take on what makes the genre as great as it is while making it entertaining to watch. They don't just make songs. They create stories instead. And they are damn good at doing it. The album takes on stories such as Michael Myers, Leatherface, Pennywise and Jigsaw. And come on, isn't that every horror fanatic metalheads dream?
Pick up your pre-order via their record label right here!
Ice Nine Kills:
Spencer – Vocals, Screams
JD – Guitar, Screams
Conor – Drums
Justin – Bass