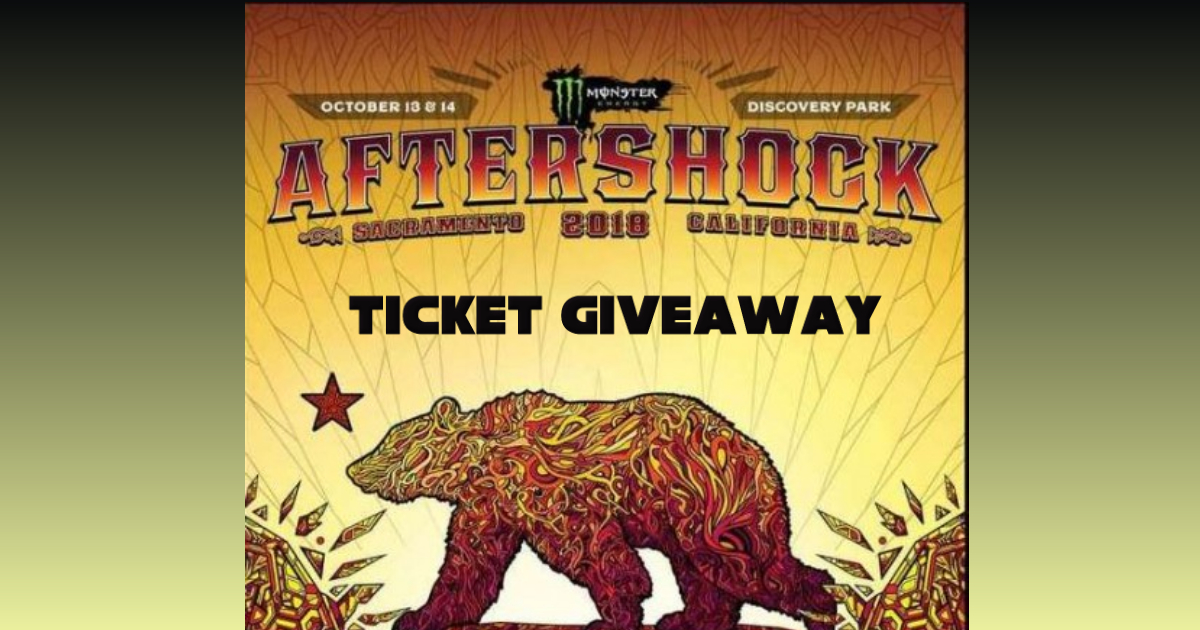 The 7th annual Monster Energy Aftershock Festival returns to Sacramento's Discovery Park this October 13th and 14th featuring live performances by System of a Down, Deftones, Alice in Chains, Godsmack, Incubus and many more! In addition to the massive lineup of 39 amazing bands, festival-goers can check out a wide selection of artisan street foods, Caduceus Wine Garden, Belching Beaver Bar, contests, and many more unique and interactive experiences. For cannabis-enthusiasts, Heavy Grass (the loudest weed brand in the world) will be offering premium weed products and merchandise. For a peek behind the scenes at all of the elements that are involved in recording a professional record, fans can visit The Music Experience which also features autograph signings and artist interaction throughout the day.
The daily music lineup for Aftershock 2018 is as follows:
Saturday, October 13th: Deftones, Godsmack, Shinedown, 311, Jonathan Davis, Action Bronson, Underoath, Vinnie Paul All Star Tribute, Asking Alexandria, Sevendust, Gwar, Emmure, Stick to Your Guns, Monster Magnet, Red Sun Rising, Wage War, Hyro the Hero, The Dose, Viza, Dirty Honey, and Provoke.
Sunday, October 14th: System of a Down, Alice in Chains, Incubus, Slash Feat. Myles Kennedy and the Conspirators, At the Drive In, Seether, Bullet for My Valentine, Black Veil Brides, Everlast, Dance Gavin Dance, The Fever 333, Dorothy, Plague Vendor, Amigo the Devil, All Them Witches, Slothrust, Law, and The Jacks.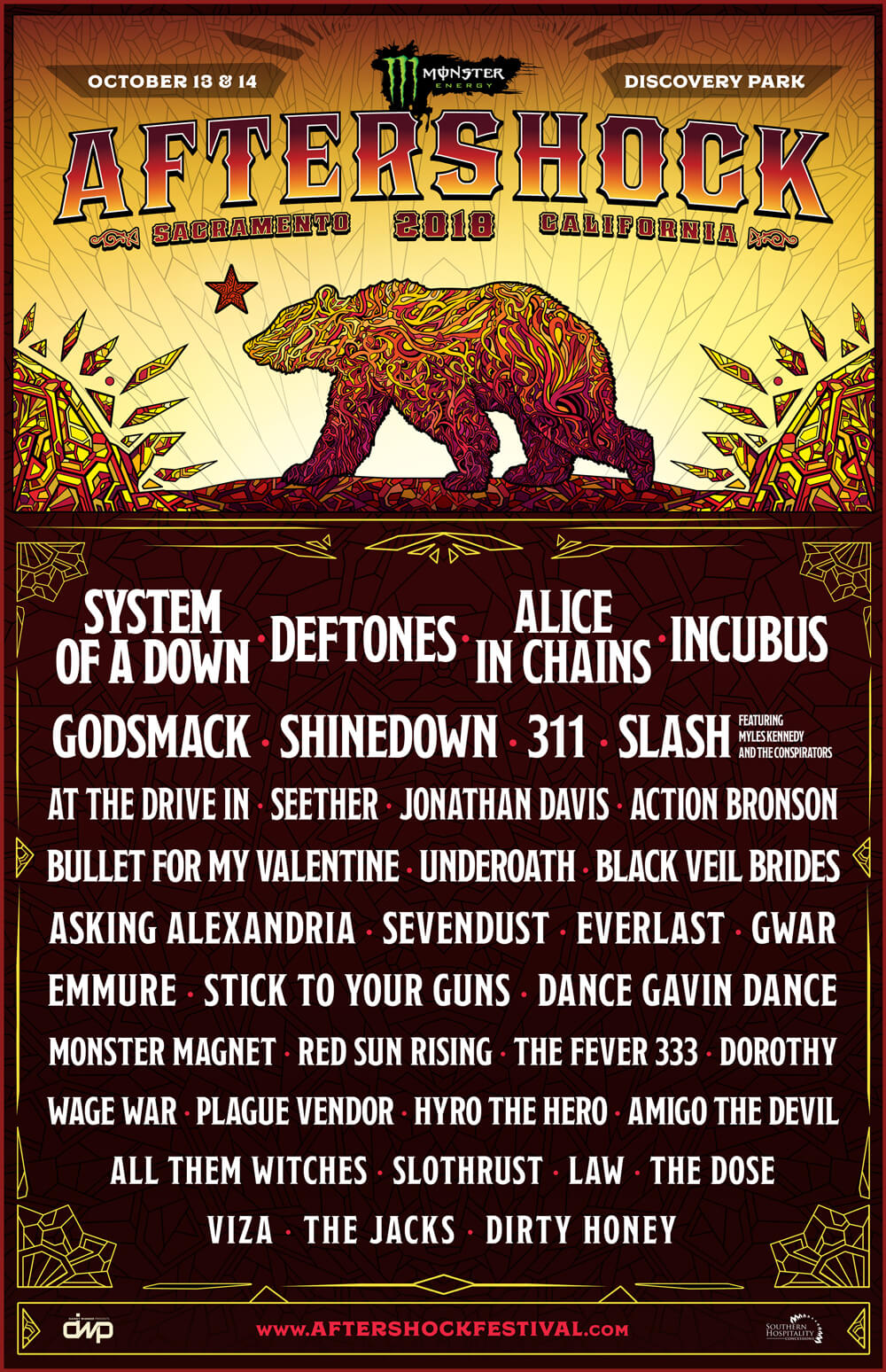 Rules to enter the Ticket Giveaway:

1. Subscribe to our YouTube channel. (click here)
2. Share article which is a pinned post on our Facebook page. (Make sure share it's public!)
3. Answer the following question in a comment on the pinned post on our Facebook page:
Who would you most like to see headline at next year's Aftershock Festival?
5. Comment on one of our videos on YouTube and include the hashtag "#Aftershock".
6. We will randomly choose a winner who has completed all of the above.
7. Good Luck! Winner will be announced on October 1st!
(Included 2 General Admission Weekend Passes)