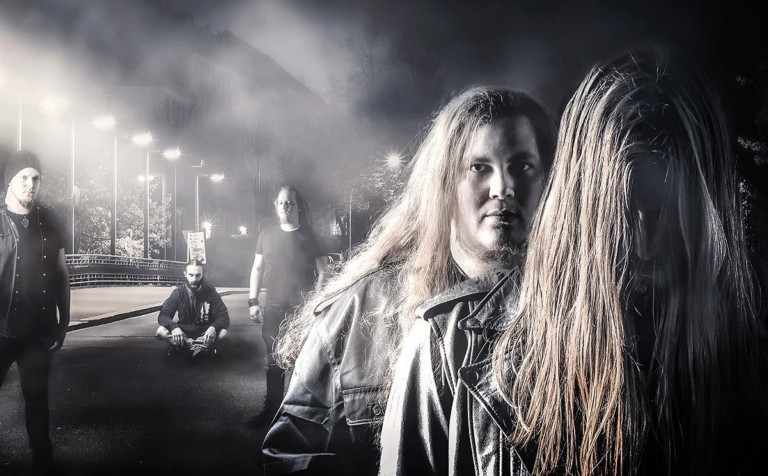 Austrian post-black metal band Harakiri for the Sky returns with their fourth full-length studio album, 'Arson,' set for a release date of February 16, 2018 on AOP Records.  In the studio, the band consists primarily of only two members – J.J. on vocals and M.S. handling all of the other instrumentation.  This time around though the duo brings in veteran death metal drummer, Kerim Lechner to contribute on drums.  It's quite an impressive feat for three guys alone to create such an expansive and emotive array of melancholic and aggressive soundscapes presented on this record.
At a monumental one hour and eleven-minute runtime over the course of eight tracks, fans are certain to get their money's worth.  The songs are long, with only one being under five minutes.  Most of the tracks clock in at around nine or ten minutes in length.  In other words, this is not a casual listen – but it is a rewarding one if given the necessary attention.
There is an underlying theme of pain that runs throughout 'Arson.'  Contributing to this atmosphere, the instrumentation takes cues from a myriad of stylistic elements to create subtly pleasing nuances as each song progresses – ranging from post-rock, prog, jazz, and melodic black metal.  The driving force of the music is melodic, tremolo-picked distorted guitars and double-bass drumming.  Continually interwoven are slower-paced, rock-infused sections that can shift between clean and distorted riffing, as well as sparingly-utilized moments of piano for added depth.
Vocally, J.J.'s raspy, black metal-tinged scream delivers powerfully poetic lyricism in a consistent tone with little variation throughout.   In general, the instrumentation is able to find the forefront of the spectrum with the vocal track blending in to essentially become its own percussive instrument by having the volume mixed just loud enough so as not to upstage the rest of the musical elements.
Production duties are once again handled by M.S. and Daniel Fellner, who also worked on the band's 2016 release, 'III: Trauma.'  In the studio, they take a very clean and crisp approach to the sound which lends itself suitably to the band's style.  For something that falls underneath the vast umbrella of "black metal," the tone on 'Arson' is very non-abrasive.  The production style definitely takes its cue more so from the "rock" side of the band achieving an overall tone that is very vibrant and accessible.  Each of the sonic elements are able to be heard clearly and pack ample amounts of punch.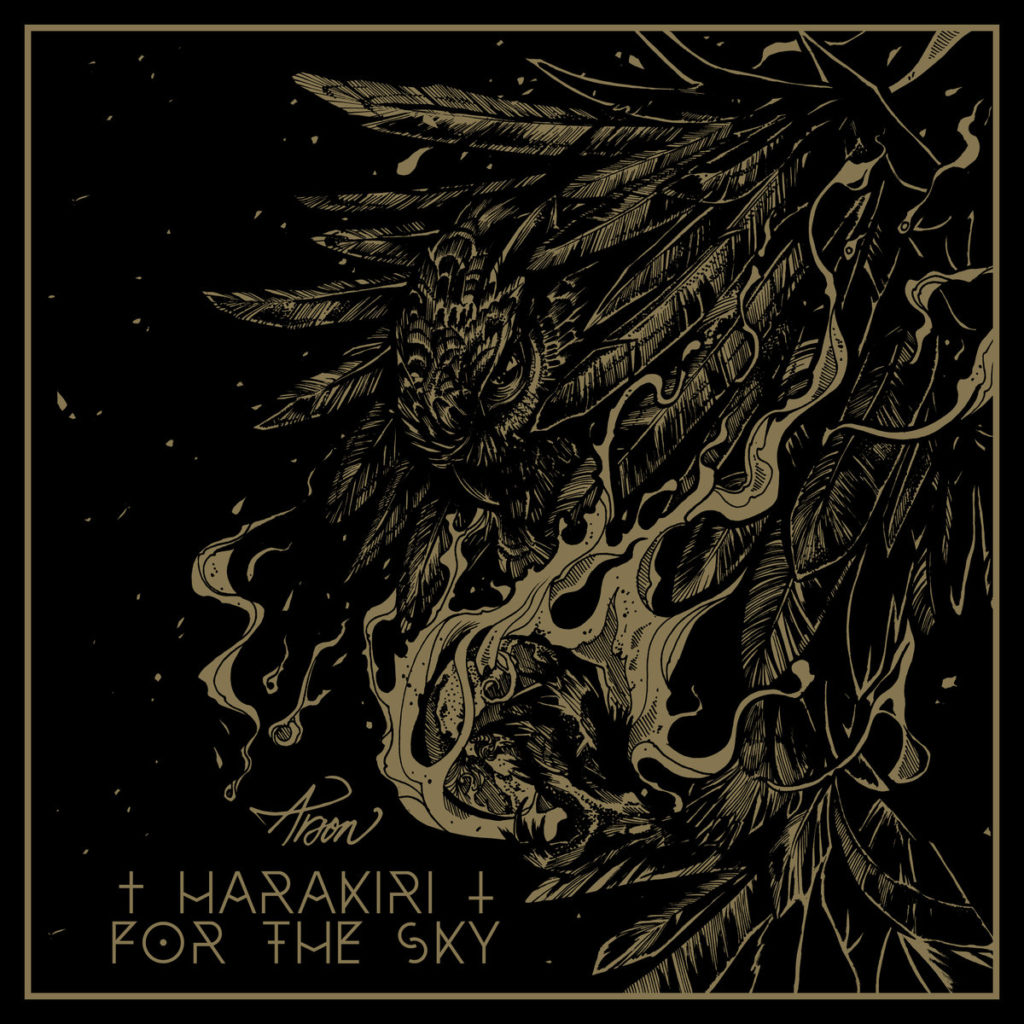 The first track, "Fire, Walk with Me" is an epically aggressive and powerful opener that blazes in with an inferno of guitars, piano, and drums.  "The Graves We've Dug," one of the stronger tracks, travels through a range of moods, tempos, and tones.  A few seconds after the three-minute mark, a clean guitar riff comes in that sounds distinctly familiar to "Dig" by Incubus.  "Dig" and "The Graves We've Dug," could there be a connection there?  Perhaps I'm reading too much into it, but either way, it's an amazing song.
Other standout tracks are "You Are the Scar," which is arguably the best song of the album.  It showcases everything this band has to offer in top-notch form.  Powerful riffs, melody, mood, and emotion.  With lyrics like "I am the mourning… You are the scars… I am the night… Color me black," the pain represented is all too real.  "Heroin Waltz," beginning with its beautiful acoustic guitar intro and shifting through various dynamic transitions, is quite possibly just as powerful as the previous track.  "Tomb Omnia" deals with some intense subject matter where J.J. describes his sister finding the body of a loved one in the woods, dead by hanging.  He painfully recites the powerful words, "I was always aware that nothing ends with suicide.  I was always aware that people die from sadness."
The later portion of the album goes a bit more experimental with tracks like "Stillborn," a fast-paced, rock-influenced jam with some impressive drumming and an enjoyably unexpected, jazz-infused breakdown, and bluesy guitar solo.  Closing track, "Manifesto," the album's sole ballad, features another unexpected yet beautiful moment with operatic female vocals coming in over a clean guitar at the beginning singing, "I took out my pen and pad and set to write my manifesto."  J.J. comes in next with aggressive vocals over distorted guitars, and throughout the song, the two vocalists trade verses back and forth to successfully create an interesting parallel of styles.
Overall, I enjoyed this record very much.  While it is a long undertaking to get through the entire thing in one sitting, each song is perfectly strong enough to stand on its own if one chooses to cherry pick.  The musicianship and instrumentation here is beautifully conceived and executed and the lyrics read like pages ripped out of a private journal, giving weight and depth to the emotions portrayed within the songs.  Since it's only January, it may be premature for me to say so now, but I have a strong feeling that 'Arson' is going to wind up landing on many metal fans' "best of 2018" lists.  This is exceptional stuff from Harakiri for the Sky and I highly recommend giving it a listen.