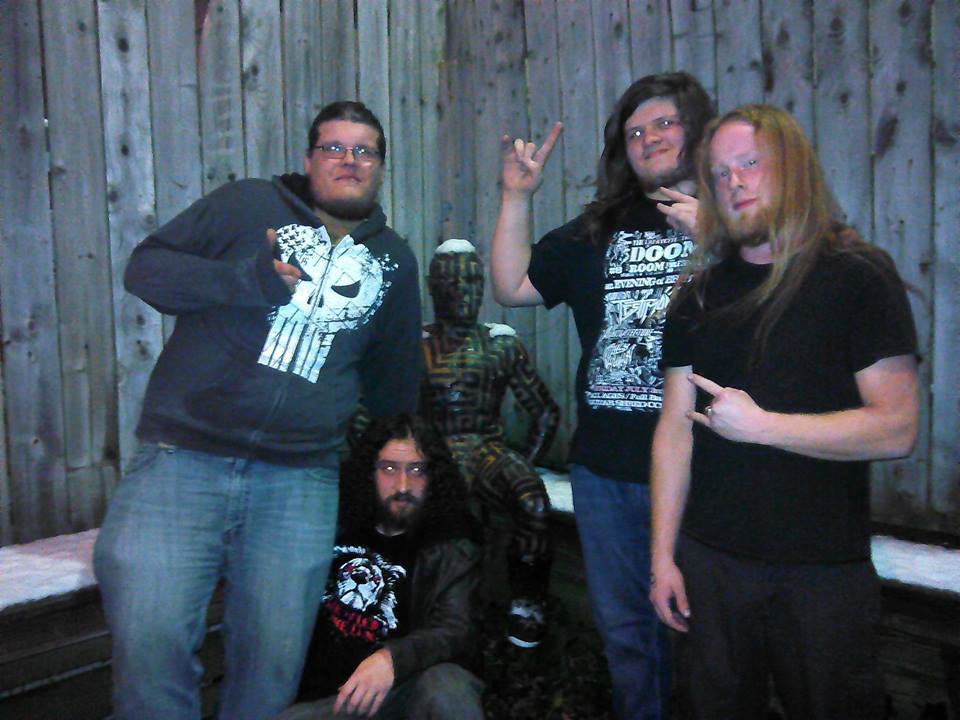 On the outskirts of Indianapolis, Indiana you will find one of the most appealing bands I have heard in some time. The band God Am formed in 2012 and have been putting in some major hours to hone their sound and get exactly where they want to be. The band released their debut EP on May 16th. The group have made waves throughout the region in Indiana and this EP is sure to turn those small waves into more of a tidal wave. After just finishing this EP the band is already hard at work a follow up to this debut and have 3 songs in the books written already. They will soon begin touring Indiana and surrounding areas and we can only hope a venue in our area will be lucky enough to book them. We had the honor of checking out the debut and are sure you will be just as impressed as we were.
Sometimes you really want to give yourself a swift kick in the ass for not hearing an album when it first releases. If you haven't heard the still relatively new God Am EP you are doing yourself a great injustice. The album starts out with a very powerful song in "Zed Is Ded". The trickling guitar riffs lead into the song and resonate this grunge type feel to the song. Measuring the groove in the song is nearly impossible as it has a floor stomping rhythm going on throughout the track. Vocalist Cody Randall steps to the mic and grabs your attention with a slow whisper that seems like foreplay before leading into his true vocal style. He has this deep sounding style at times that really breathes something new into the music and introduces a new flair on their style. Sounds that some of us may have cut our teeth on is re-emerging in their sound. The track "Get Off!" just seemed to me like it was going to have some great aggression to it just by seeing the title. I was right. The guitar work leading into the song has this overwhelming Tool sounding progressive vibe. This of course is a perfectly good direction to take. The band does attribute themselves as being grunge or at least having some grunge elements. For the most part the band really has a hard rock sound with some grunge and progressive elements shining bright. One of the most appealing tracks to me on the album for me ironically is the kind of spoken word track titled "Keepers Diary". The song is an intro into the following song "Itchy Tasty" but in my eyes it is really strong enough to stand alone. It has that haunting little whisper that just clicks in your head and sounds cool as shit. "The song "Die Away From Me" is an upbeat rocker that really reminds you of early era Godsmack, but they have this rawness to them that really shows in their music. Sometimes the best element to have in a hard rock band is being unpolished. When you do too much to make yourself stand out it winds up being a big orchestrated mess. God Am have really proven to know that the simplicity in their sound and choosing a certain direction has played into what I would call a very successful EP. They leave you on a very great track full of up temp grunge with a hint of doom with the last track "Aggressive indiscretion" that leaves you wanting more and makes it impossible to not put it on repeat.
Make sure to follow God Am on Facebook here, to keep up with new albums and their upcoming tour. Hear some of their tunes on ReverbNation here.