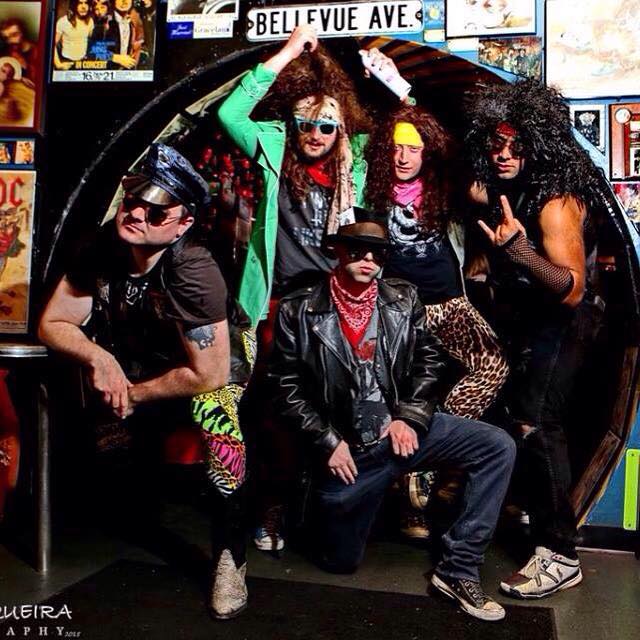 FerreTT is a glam metal/thrash band that hails from New York City. Their lineup consists of "The King of The Night Time World" on vocals, "TT Benoit" on rhythm and lead guitar, "Scotty Hart" on rhythm and lead guitar, "Nicky G." on rhythm and lead guitar, "Lexi Slade" on bass, "Leigh FoXXX" on keyboards and piano, and lastly, "Alamo Jones" on drums. FerreTT has released 2 full length studio albums., which include 'Year of The Forest' released in 2013 and the latest album released in 2017, 'In Through the Out Door'. Both have been released independently. They are currently not signed to a label, but with the energy and passion felt within their music I believe labels will be knocking on their door soon enough.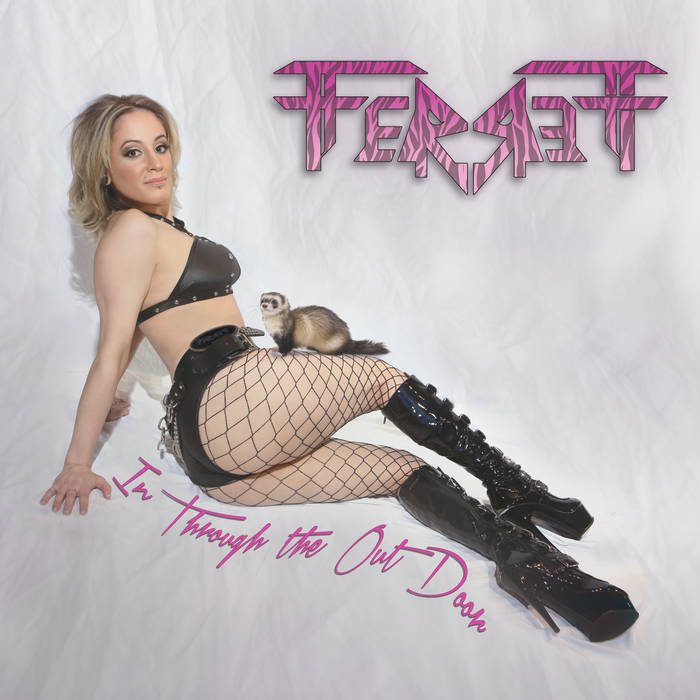 Overall, 'In Through the Out Door' is a magnificent album. I really loved the triple guitar attack from TT Benoit, Scotty Hart and Nicky G. The vocals delivered by King of The Night Time World are incredible, Alamo Jones lays down some excellent grooves on the drums, Lexi Slade makes sure the bass is in your face and the keyboards played by Leigh FoXXX cannot be missed. FerreTT are not only amazing entertainers but also well accomplished musicians. Each and every track has it's own unique appeal, but their was 3 tracks that really stood out to me while listening. The first track is "Boys' Night Out (On Gay Street)". The groove in this song is so moving. Your head will be banging to every riff and drum beat as the track plays through. The drums and bass work together perfectly. The guitars are heavy and the solos will leave you in awe. The vocals blend in with the melody of the guitars, which makes the vocals richer. I love everything about the track. The next song is "Thirsty". What an intro!! From the very moment it starts its automatically in your face. The guitar attack will melt your face off. Like a time machine, it will take you back to the 80's for sure. This is most likely my favorite track on the album. It's vicious with King having a lot of power in his voice, causing repeated plays. The third song is the title track "In Through the Out Door". Starting out, I thought this song was going to be a ballad, which I love ballads so I wasn't going to complain. But was I wrong! The first 55 seconds or so is a slow, laid back kind of introduction; but from there, it starts to build up. At about 2 minutes and 15 seconds into the song, it begins traveling into more of a thrash metal feel. The double bass kick used here is phenomenal. Just an all-around killer song. I love the fact that this band has a glam sound and image. For me personally, I love glam metal and I love seeing all these bands like FerreTT keeping it alive. When you listen to FerreTT, you automatically think that they came straight from the 80's especially with their image, but it's not just image these guys can rock.
In conclusion, 'In Through the Out Door' is a killer album for any glam metal/thrash fan to own. If you love that style that ruled the 80's and early 90's, you will love FerreTT. Be sure and look them up! Listen to the album below. I don't think there will be any disappointment. It's worth checking out for the cover alone!